Location       : Coimbatore, India

Partnership Year : 2016

Services Offered   : Odoo implementation, Odoo customization, Odoo Migration, Odoo integration, Odoo training

Employees                      : 165

Odoo Implementations  : 75
The Early Footprints

As modern businesses rely upon technology to improve productivity, profitability, and performance, many turn to IT companies to help them update and upgrade their business processes. Moreover, for many businesses, IT is the backbone of all the activities. As a result, IT ecosystems need to have a sustainable design. Point Perfect Technology Solutions (PPTS) is a global provider of IT solutions with the mission to innovate in the field of Information Technology for better user experience. A journey that started in 2001 with a small tech company later bloomed into a multinational corporation and now accommodates more than 165 employees.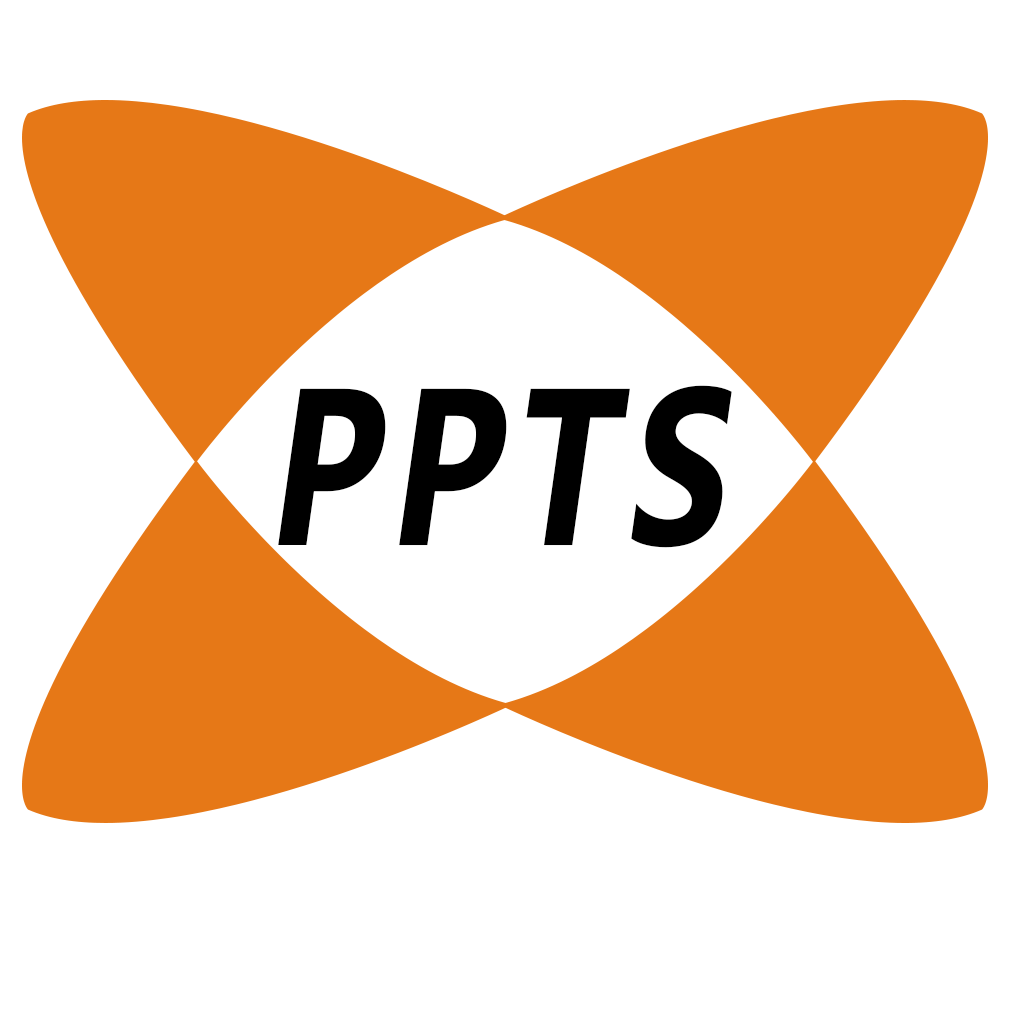 Growing And Evolving With Time

To provide jobs instead of hunting for a job, Mr. Premnath and Mrs. Rachel started a medical transcription service in 2000 and later moved into the fields of knowledge processing and outsourcing. Experiencing a continuous growth, PPTS then jumped into the software development sector and began delivering technical solutions. PPTS has successfully overcome business hurdles and consistently satisfied its customers with the utmost care and support. "When I started the company, the goal was to provide 100% customer satisfaction to all our customers," said Mr. Premnath Kasinath, Founder & Chairman at PPTS.
The company's major value proposition is its customers. PPTS still serves clients that came in the early days of business operation. The success formula of a 15 years old relationship with customers is that the company arranges customer-centric visits once or twice a year. That's the core reason for the company's 99% client retention rate. "If you have to get the client's perspective, we have to be there in their place. So I go out with them, sit with them, and find out what issues they are facing in business. We do a complete 360-degree approach to client feedback and that helps us develop a long-lasting relationship with them," explains Mr. Premnath.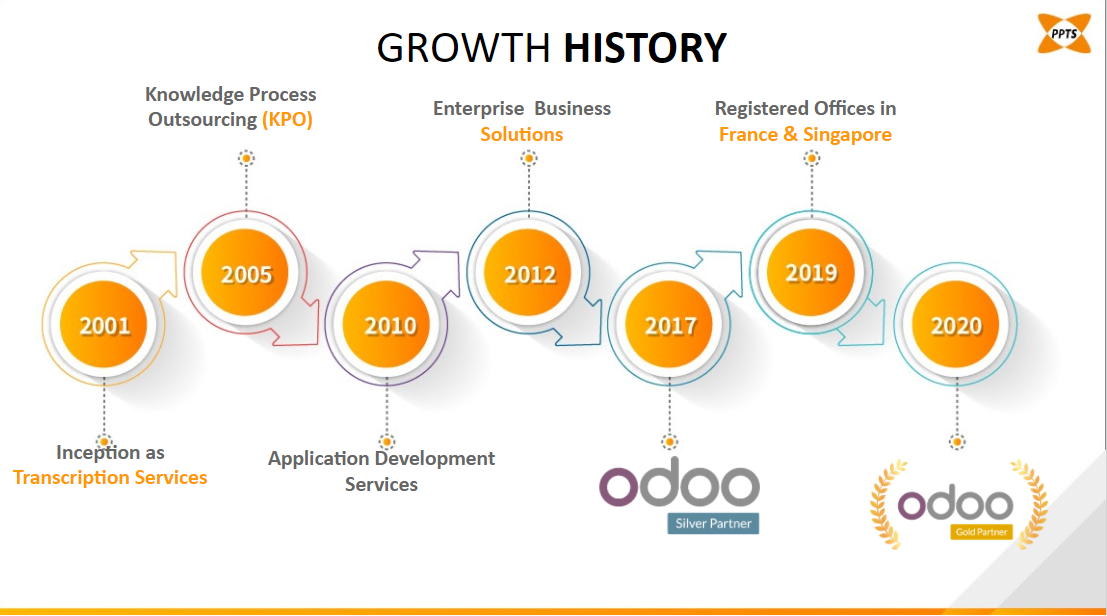 Today, PPTS is an Odoo Gold Partner and has achieved over 75 Odoo implementations. Being determinant with promising services, PPTS has evolved to become a one-stop-shop for all Odoo related services. The company now offers a diverse portfolio of Odoo services ranging from implementation, migration, customization, and more. With offices in India, USA, France, and Singapore, PPTS now aims to become a globally renowned business solution provider by combining people and technology together.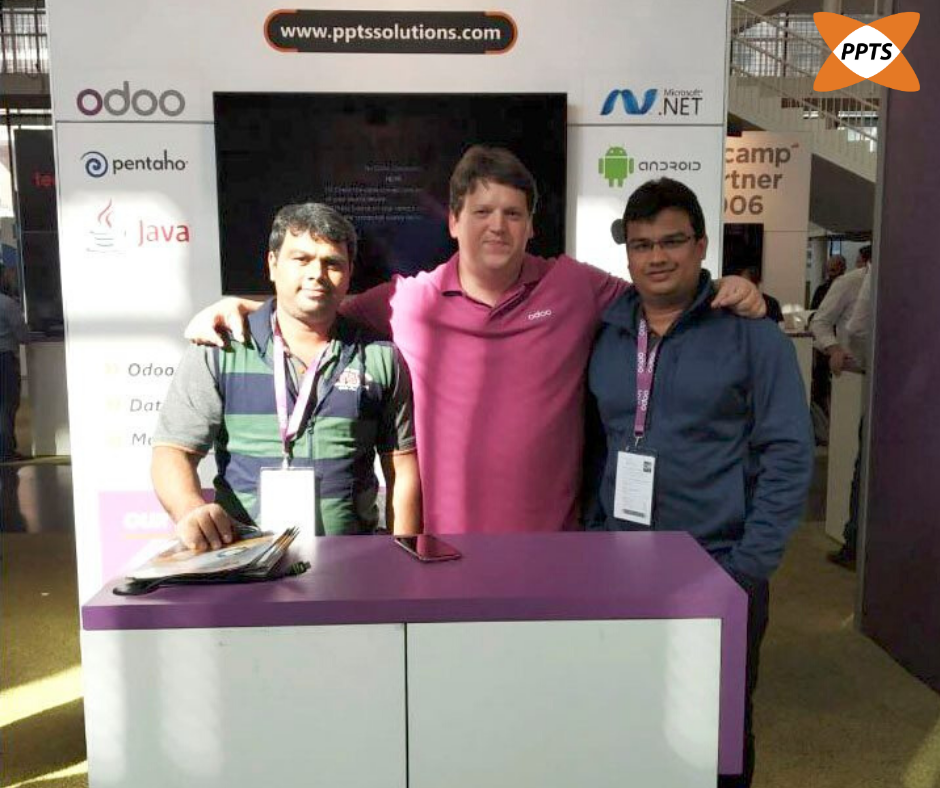 Additionally, PPTS Odoo services are not only constrained with IT sectors but across a wide range of industry verticals. The company provides services in sectors like manufacturing, retail, trading, FMCG, healthcare, hospitality, and more. Being in the business for the past 19 years and with this experience, PPTS has no trouble finding the best solutions to satisfy their customers' business requirements. 
A Point Perfect Partnership
Robustness, user-friendly interface, and high growth potential are the reasons why PPTS partnered with Odoo. Another key factor to highlight is the relationship between PPTS and the Partnership Account Managers at Odoo. "Partnership with Odoo is a win-win trade situation. With Odoo's advanced and user-friendly platform, we are able to solve complex business problems with ease. Also, we are delighted to see the support from Odoo account managers. They have supported and played a vital role in taking the company to phenomenal growth," says Mr. Premnath. 


Odoo looks forward to its growing partnership with PPTS as the IT environment continues to evolve. "PPTS really has the team and expertise that makes them a great partner," says Mantavya Gajjar, Director at Odoo.
"Odoo is a user-friendly and powerful business management tool. As a partner, we always strive to satisfy the client's needs with our constant support and valuable services."
 About PPTS:

Point Perfect Technology Solutions provides an array of technology services and customized solutions to facilitate more efficient business environments. What makes PPTS unique is the pool of diverse professionals and industry expertise that spans over a decade. Plenty of positive customer testimonials are proof that PPTS never fails to deliver a plethora of customer-centric solutions. 
Get in touch with them at 
contact@pptssolutions.com
or visit their website
 https://www.pptssolutions.com