Headquarters: Les Girauds, France
Partnership year: 2020
Number of employees: 10
Services offered: Consulting, implementation, training, user support and maintenance services
Number of Odoo implementations: 22
Omydoo began their Odoo partnership in July 2020 and the desire to become an Odoo partner occurred due to a happy accident. The company had decided to integrate Odoo internally when they began their initial business called Orderly. This business began in August 2019 and their primary goal was to provide clients with administrative services. One specific client was using Odoo and thus led to Omydoo's first introduction to the all in one software platform. The company carried out administrative tasks on the Odoo database on the client's behalf. As Omydoo was providing the admin services, the client barely used the platform and thus had mass exposure to the software and its capabilities and decided to use it internally. After several months of use, the company decided they wanted to offer Odoo solutions to customers and decided to become a ready partner. This is how Omydoo was born, entirely dedicated to Odoo. Since then, the company has been working hard to offer customers quality services in terms of integration, support, training and development.
Omydoo was founded by Sylvain Dubuisson and today is a team of 10 professionals all with varied skills and experience. The company uses the varied employee experiences to extend their expertise to all companies they work with. Areas of specialization include accounting, sales, logistics and e-commerce.
The realization that Odoo could be adapted to any company size, type and sector was a real standout feature for Omydoo. So much so, they decided to expand their offering from just Odoo Sales, Accounting and CRM to all the Odoo modules. Today the implementation partner continues to evolve Odoo by developing new partnerships. For example, they have developed an API between leading cash register software NF525 and Odoo. 
The implementation partner has customers from a variety of sectors, some including food and beverage, cleaning, printing, sports, manufacturing, translation, healthcare and more. Depending on the sector, Omydoo has sometimes found some limitations with Odoo standard. To resolve this, they seek to develop customizations to make improvements to meet the needs of customers. When beginning a new implementation project, Omydoo begins the first stage by listening to the clients and understanding all their flows and operations. They also study the client's sector activity as well as internal operations. After understanding all of this, the implementation partner then proposes a replacement plan with Odoo modules in order to improve productivity and achieve the clients' goals. Ultimately, the goal is to offer clients a tool that is best adapted to their activity and needs.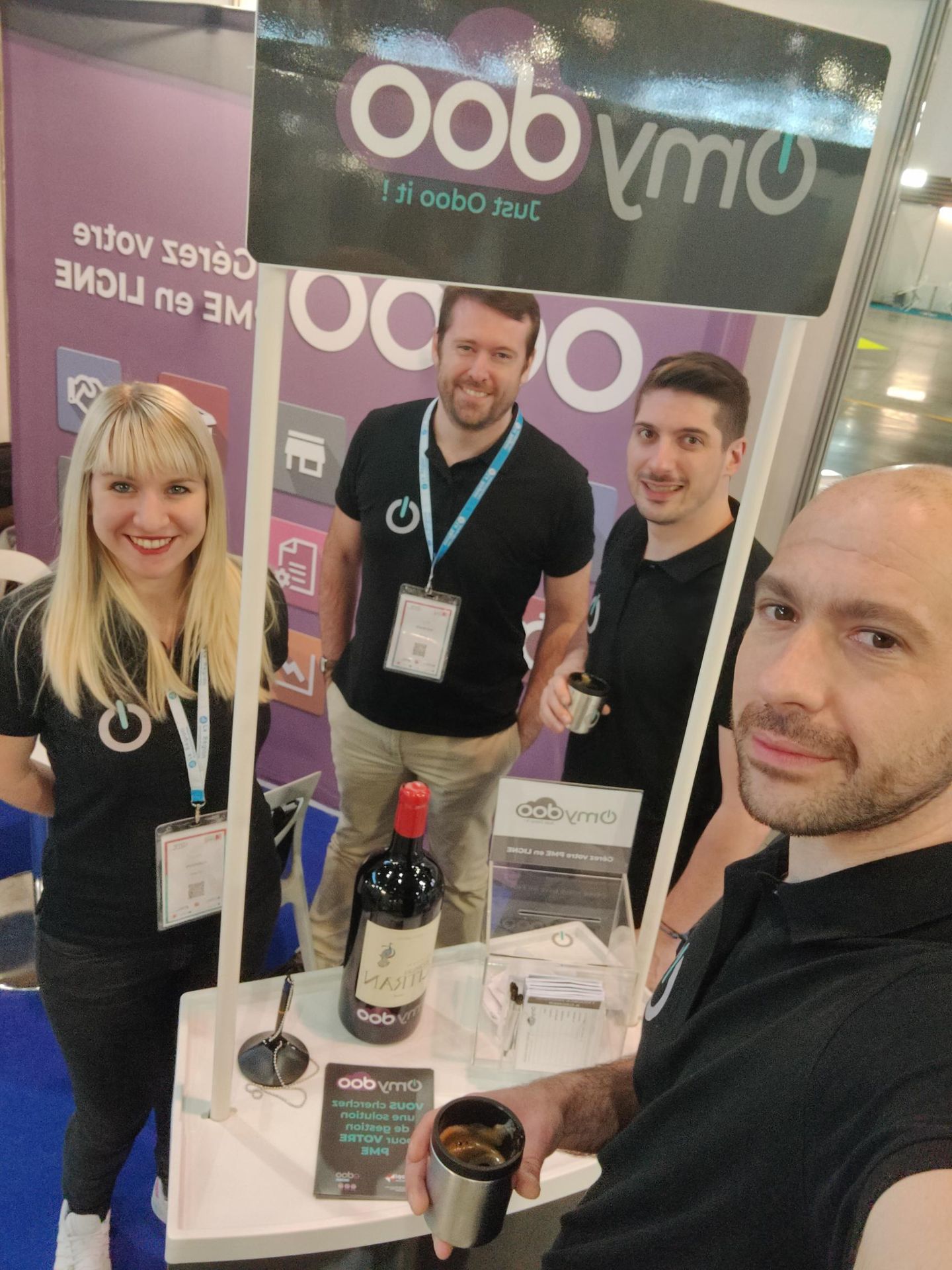 For Omydoo, a typical implementation can take 2-3 months. The first contact and the signature of the quote starts the implementation process and then follows the collection of documents and data to be integrated. They then import the contacts, articles, quotes, stocks, accounting, etc. and set up the database so that it can be used immediately. Developers carry out customizations requested by the client. The client then tests the database in pre-production and informs Omydoo of any changes that need to be made. Once the client is satisfied, then begins production. After post-production, the client keeps in touch with the partner for further developments, or if they have subscribed to a support contract, to ask any questions or report a bug.
Due to their unique implementation approach, no two implementations are alike. Omydoo's most memorable implementation is currently still in production. They were fortunate enough to be contacted for the opening of three music studios in France that have requested the creation of a tool that adapts to the specific needs of the music industry. Some of the client's requirements include a deposit area on a website for artists to submit music demos, a single user-friendly space for uploading music files and documents, maintenance and repair of studio equipment and the possibility to track each person's time spent on a project. They also want to be able to track demo submission in the pipeline with management of automatic responses, track scoring, live listening, generation of contracts and other contractual documents.
To meet the clients' needs, Omydoo implemented the following Odoo modules; Accounting, Projects, Website, Repairs, Project, Timesheets, CRM, Scheduling, Employees, Inventory and Purchasing. The project is still ongoing, however so far Omydoo has experienced successes in creating a fully customized web portal with multiple possibilities to drop off demos and track projects and redesigning the CRM to allow the tracking of demo submissions, the possibility to listen and score tracks and sign contracts. So far, the client has had a positive reaction and prior to the project beginning was already convinced of Odoo's capabilities. Since beginning the project the client is very satisfied with its progress and the continuous possibilities offered by Odoo.
What Omydoo most enjoys about their experience as an Odoo partner is the opportunity to work with a great product that is constantly evolving and a company that shares the same values. They also appreciate the endless customization possibilities Odoo offers. From discussions with Odoo customers and other implementation partners, Omydoo has realized the most time-consuming service, but the most appreciated by customers is support. So Omydoo's advice to new Odoo partners is "...offer a support service to customers in order to build loyalty. And above all, word of mouth created by customer satisfaction is the best sales tool."
About Omydoo
Omydoo is a service company active in France, Guadeloupe and Martinique founded in 2019. We offer innovative Open Source solutions for the implementation of integrated management software for SMEs (ERP Odoo). Omydoo offers consulting, implementation, training, user support and maintenance services. Convinced of Odoo's potential and the many needs it can satisfy, we are able to offer everyone an all-in-one solution that is clean and easy to use.