Headquarters: Valencia, Spain
Partnership year: 2020
Number of employees: 10
Services offered: Odoo implementations and all services related (analysis, development, training, support, etc)
Number of Odoo implementations: 30-40
InDaws began in April 2014 and was founded by Julio Pons and Dani Granero and in 2020, Victor Peris joined the company as a partner to help with the growth of the company. The most recent change for the company has been the opening of a new office in Marseille, France. This is InDaws' first office outside of Spain. The strategic move to France was decided following a market research that was conducted to identify opportunities for expansion.
After searching for an ERP tool that could help companies improve their internal processes, InDaws discovered Odoo, at the time called OpenERP. This was discovered at the beginning of the company's journey and now it's the only software they work with. The continuous growth of Odoo has also made it clear to InDaws that switching only to Odoo was the correct decision. Putting all their efforts into one software has enabled them to master it and offer the best service to their customers.
When InDaws started, Odoo was very different. They began with the sales, purchasing, warehouse, inventory, invoicing and accounting applications. The software was already very promising and the fact that it was open source and could be built on was something that caught the company's attention. Over the years, InDaws has worked with a variety of projects, but, above all, they're specialized in services, construction and distribution and subsequently has many customers in this sector. Despite a large number of customers coming from the service and distribution sector, each new customer InDaws works with is always a challenge because each company works in a different way and has different habits. A big advantage is that the process of learning how to use Odoo for customers and adapting to it is much faster than other software, which certainly makes InDaw's work much easier.
In addition to providing companies with Odoo solutions, InDaws also uses Odoo for their own internal operations. Initially they began with OpenERP v7 Community, then migrated to Odoo 8 and from there to Odoo 12. At the end of 2020, the company decided to make the switch to enterprise and migrated from Odoo 12 Community to Odoo 14 Enterprise. Today, they manage all internal processes with Odoo and also have some custom development in the Projects application. The company has successfully migrated to Odoo 15 with the help of the Odoo migration team.
As every customer is different, so is every project so it is imperative for InDaws to develop a good understanding of the customer and their goals. For example, some customers just want to change the software and have it work exactly the same as their legacy system, while others have many ideas to improve the processes in their company and want to make many changes. For this reason, it is important that InDaws leads the implementation process. The first part is to understand how the company works and identify the processes that make them less productive. This enables InDaws to come up with solutions to improve these processes. Once these processes are identified, they can find a way to make the company work faster and more efficiently and the chances of having a successful Odoo implementation are higher. As for how to analyze a client's performance, InDaws finds the best practice is to be hands-on with the client and have them demonstrate practically how they complete daily tasks.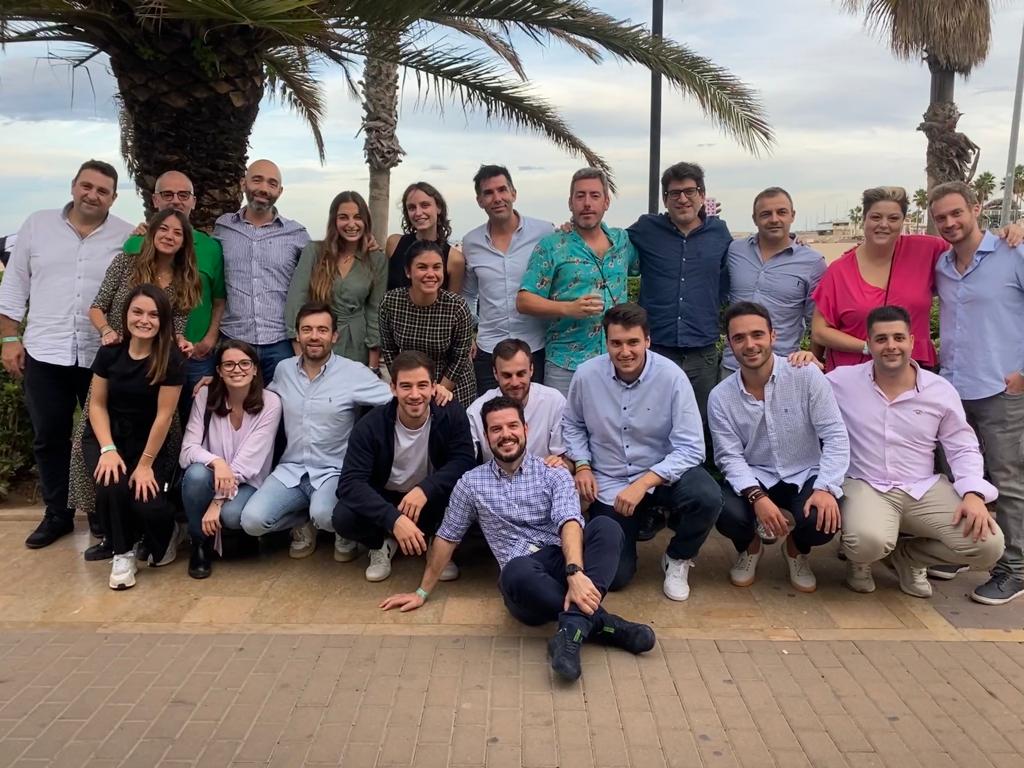 In regards to time spent on an implementation, this really depends on the type of project and company. InDaws has worked on small projects that can be done in one or two months or on larger projects that last for many months. The projects that are larger and require more time, and the company always tries to divide them into different phases that last no longer than 3 months each and make as much progress as possible.
One of InDaws most memorable implementations was with their customer, Affinity Drinks. Their implementation journey began on Odoo 8 and after a few years of making custom developments to their Import-Export business for beers, wines and spirits the COVID-19 pandemic hit. Most of Affinity Drinks' sales collapsed, and they found themselves with two options: either discontinue operations or transform. Conversations with the key players started, right in the middle of the COVID-19 crisis and by October 2020 InDaws created a transformation path that led to a complete digitalization of the company, including a B2B e-commerce website, e-mail marketing and marketing automation. The results speak for themselves and nowadays Affinity Drinks is reaching record sales and reduced costs, to an incredible improvement at the bottom line. InDaw is especially proud of this achievement because their contribution really helped the company survive in a time when many were collapsing.
What InDaws most enjoys about being an Odoo Partner is the continuous growth of the company and their alignment to Odoo's vision and future. Their relationship with their Odoo account manager (Alondra) has also been a great help in their partnership journey. In their first communication, they established their goals and how they wanted to grow in the following years. Since then, they've continued to have periodic communication with Alondra and various members of the InDaws team on a multitude of topics (marketing, sales, demos, leads, customers, etc). In all topics, she has provided InDaws with great advice and is always trying to help them in their journey with Odoo.
InDaws advice to new partners is to read and watch all the documentation Odoo has to offer. However, the best way to learn is practically by implementing solutions for clients because that's when they'll face real problems and learn the most. When the problems occur, InDaws biggest piece of advice is don't give up. In the first implementation, there will be mistakes and difficult moments but that's the best way to learn. Help and advice from other partners and Odoo consultants is always on hand and they are for sure always willing to help.

About InDaws
Indaws is the digital transformation company, specialized in implementing Odoo in companies from different sectors, helping them achieve their goals. From our headquarters in Valencia and Madrid (Spain) we provide tailor-made solutions to national and international clients. In our more than 8 years of experience, we have successfully implemented Odoo to hundreds of users , always treating each of our projects exclusively, adapting and customizing each solution to the specific needs of each client. We analyze, understand and make the needs of each client our own, always maintaining our values ​​and guidelines in each of our projects, punctuality in delivery, personalization, training and customer service.