Headquarters: Breda, the Netherlands
Partnership year: 2012
Number of employees: 30
Services offered: Implementation, quick scans, upgrades and development
Number of Odoo implementations: 100+
Cravit was founded by Peter Dijkstra in 2012. Whilst helping a customer find a specific ERP solution, Peter ran into Odoo and decided to register himself as a partner and start implementing Odoo solutions. In 2018 Maurice van Bilsen partnered with Peter and together they are striving to become the best Odoo partner in Europe. Cravit has always had an international profile with customers from all across Europe and supporting offices around the world. To further support this, the partner opened a new office in Spain in 2022 under the management of Jaime Jiménez Titos. Despite only starting this year, Cravit Spain already has registered a number of customers.
When Cravit carried out their first implementation, they quickly saw the enormous potential of Odoo being developed on a modern business model. From that point, they followed Odoo and quickly saw the huge steps it was making and decided to focus solely on Odoo. Contrary to the well-known "traditional" ERP systems, Odoo is flexible, modern, powerful and reliable with low investment costs and extremely high innovation, quality and ROI. For Cravit, the power is not one specific app but the integration of all the apps together. Everything you can do with separate specialized apps is combined in one integrated system that all companies can function solely on.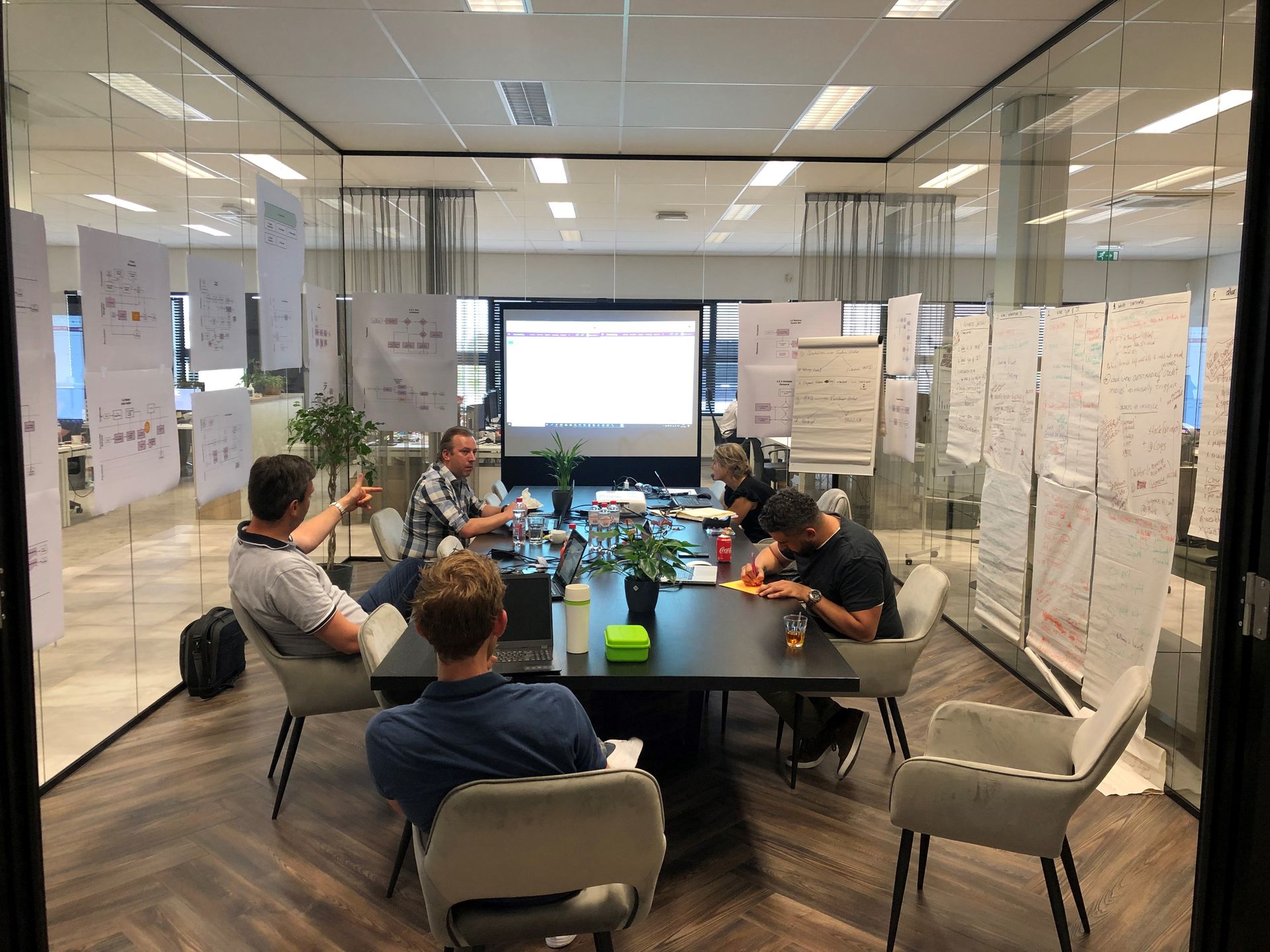 Over the years, they have grown enormously as a partner; not only in size but also in their approach. As per the Odoo strategy, Cravit is focusing a lot more on functional solutions (using standard Odoo) instead of customizations. With over 8 experienced Odoo developers, the partner is well acquainted with creating customizations but their focus is more channeled on expanding functionality and interfaces than it is on changing Odoo standard. Cravit has learned using the standard version as much as possible helps build a better solution which helps the customer from a stability and cost perspective. In addition to offering Odoo solutions to their customers, the partner also uses Odoo internally for all aspects of the business. They are completely paperless and all their financial processes, orders, contracts, HR processes, etc. are fully digitized.
The majority of Cravit's implementations have been with companies operating within the wholesale, manufacturing, service, retail & eCommerce sectors. Although using Odoo is pretty simple, process optimization is not and they are very honest about that. A change on this large scale requires time, attention and concessions across the entire organization. There will be mistakes and there will be frustrations. Inevitable, but certainly no reason not to do an Odoo implementation. In the end, Odoo delivers more than what it costs. That is a promise.
As Odoo specialists, Cravit is able to examine companies in great detail. They validate customers' objectives against the system and show them how they can execute their processes in Odoo standard. They consider all possible obstacles and prepare the organization for this. This way both the customer and Cravit know which steps they're going to take, but above all which barriers need to be overcome. A go-live of Odoo doesn't mean the end of the cooperation, if anything, it's just the beginning. Structural optimization and innovation is the goal. That is why the regular Cravit team always remains involved after the go-live so that all processes stay optimal, modern and up to date.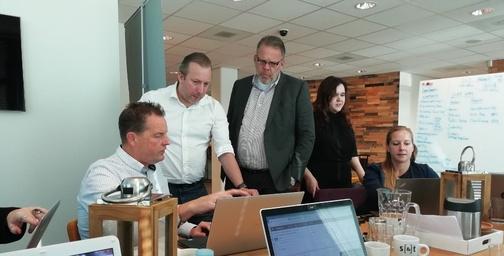 Thanks to their many years of experience in implementation, accounting, business processes and development Cravit usually knows which obstacles they can expect in both new and advanced implementation projects. They not only guide an organization in the transition to Odoo but also in optimizing business processes, creating support and helping the customer transition to Odoo. Cravit is glad they can do this with a steady team with highly educated employees that have been working for the company a long time now. They have all the expertise in-house, from international finance consultants to supply chain specialists, from service consultants to a very experienced development team.
For Cravit, the Odoo community feels a bit like a group of friends from university. They're always ready to help and inform one another. Odoo and the partner network help each other in the conviction that together they'll make a real difference in the ERP market. In addition to the community, the implementation partner has always experienced very helpful and good account managers at Odoo. They've been able to discuss business cases with them and ask for their support. Odoo account managers have also been very instrumental in helping support Cravit's existing customers.
Cravit has been on a journey with Odoo, reaching further and new milestones. Together with Odoo the partner feels they are disrupting the ERP market. Cravit's advice to new partners joining the partnership program is "Learn as much as you can from the video's and start using Odoo for yourself. Don't lose yourself in development because standard Odoo is as good as it gets."
About Cravit
We are convinced that with Odoo we make organizations function better. The user-friendliness of Odoo makes this possible. That seems simple, but it isn't. We are very honest about that. With our realistic approach we help to implement Odoo, both nationally and internationally. We optimize your processes and show that Odoo works for everyone. We make it happen. We are Cravit and are happy to come by for an introduction and demo.