Odoo understands the future lies within the youth. And that is why we introduce our Education Program to teachers and students in Schools of Business Management, Software Engineering, Information Technology, and more through on-site Odoo workshops, aside from offering business management solutions to entrepreneurs. 
What is Odoo Education?
To bring learning and real business closer together, Odoo offers educators and students 24 months of unlimited access to Odoo online, where you can build databases with limitless numbers of apps and users. 
Through navigating the various Odoo apps — eCommerce, Inventory, Project, and Accounting, to name a few — students will only be more literate in business terminology and different administration processes, such as inventory and project management, as well as financial report generation. 
This is a great entry point for teachers to connect classes with the business world. The Education Program also offers students a chance to familiarize themselves with the latest ERP trends and run their own virtual businesses, paving the way to their successful entrepreneurship or employment in the future.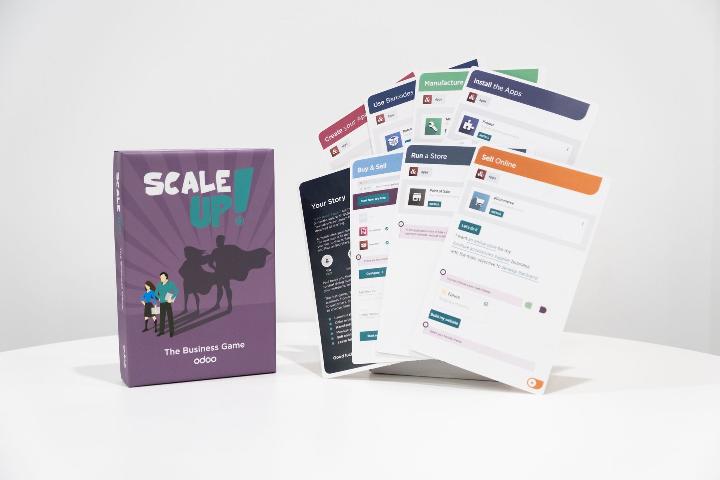 Students are more than encouraged to continue their Odoo experience outside of school. With our Scale Up! interactive card game, players can learn how to create and scale a business from scratch.
A card game designed to help participants of the Program better navigate Odoo, Scale Up! challenges players to search for Odoo solutions to deploy a manufacturing line, track services, and launch an eCommerce platform via seven different business cases to manage an imaginary retail company. . 
Odoo established a great network with schools in APAC. To date, in 2023, we have introduced our comprehensive business management tools to hundreds of educators and students in Hong Kong, Australia, Indonesia, Vietnam, South Korea, Cambodia, the Philippines, Thailand, and more.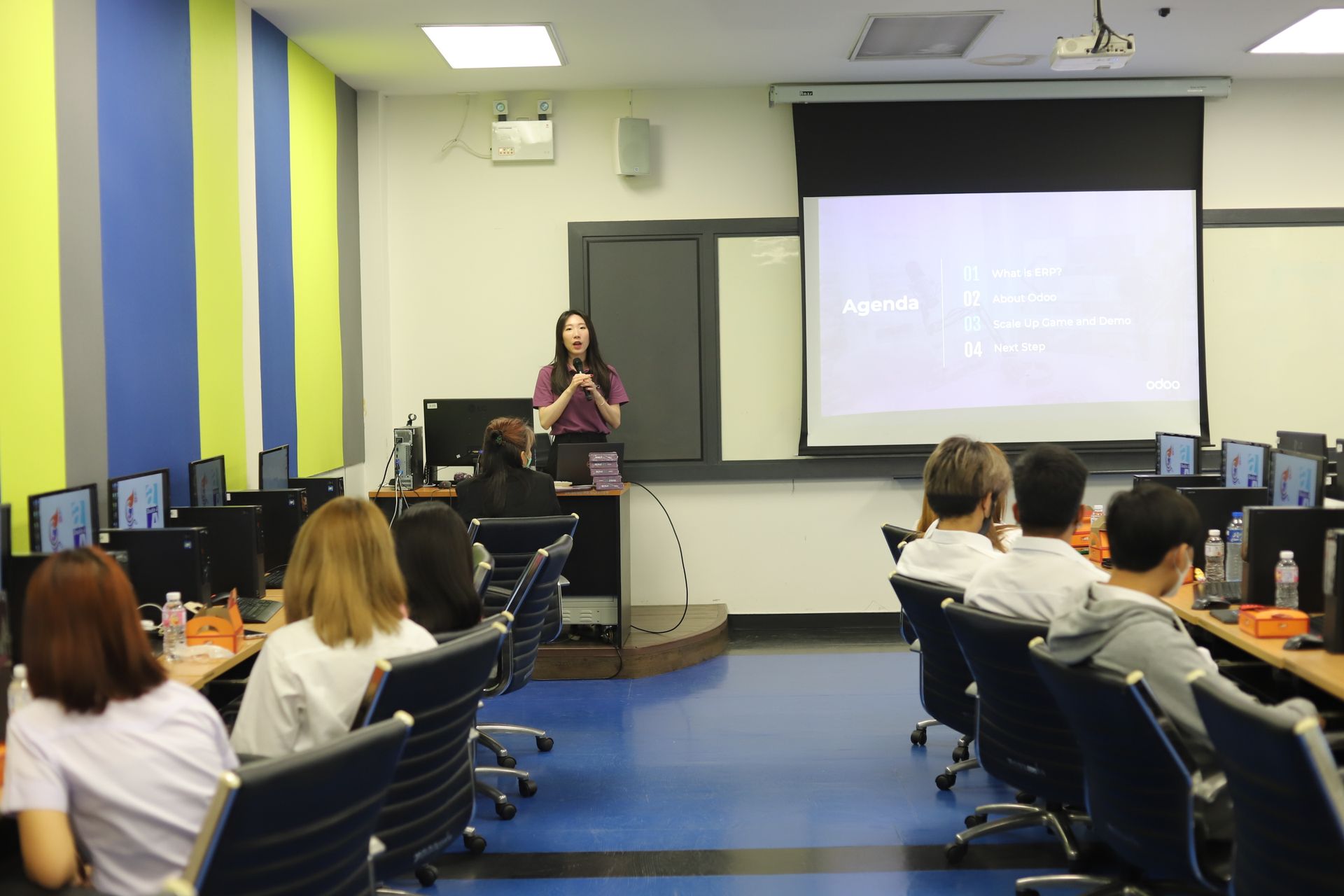 Why Do Institutes Love Odoo Education? 
The Industrial University of Ho Chi Minh City (Trường Đại học Công nghiệp TP.HCM) in Vietnam and Kookmin University (국민대학교) in South Korea are two institutes that benefited from the Program, and they have different reasons to love Odoo. 
Phuong Viet Le-Hoang, Lecturer and Researcher at Industrial University of Ho Chi Minh City, told us why he incorporated Odoo into his classes. 
My course aims to connect the theoretical knowledge and practical experience students acquired over their four years of education through applying Odoo to Business Simulations. Accordingly, it will equip students with a range of skills and knowledge that they can use in their future professional endeavors.

The first reason is the slice of the business world Odoo brings into the classroom. Besides offering students a peek into the entire business process regarding customer, project, inventory, and financial management, Odoo's features also help equip them with reporting and data analysis competencies and train them to make resource-optimizing decisions.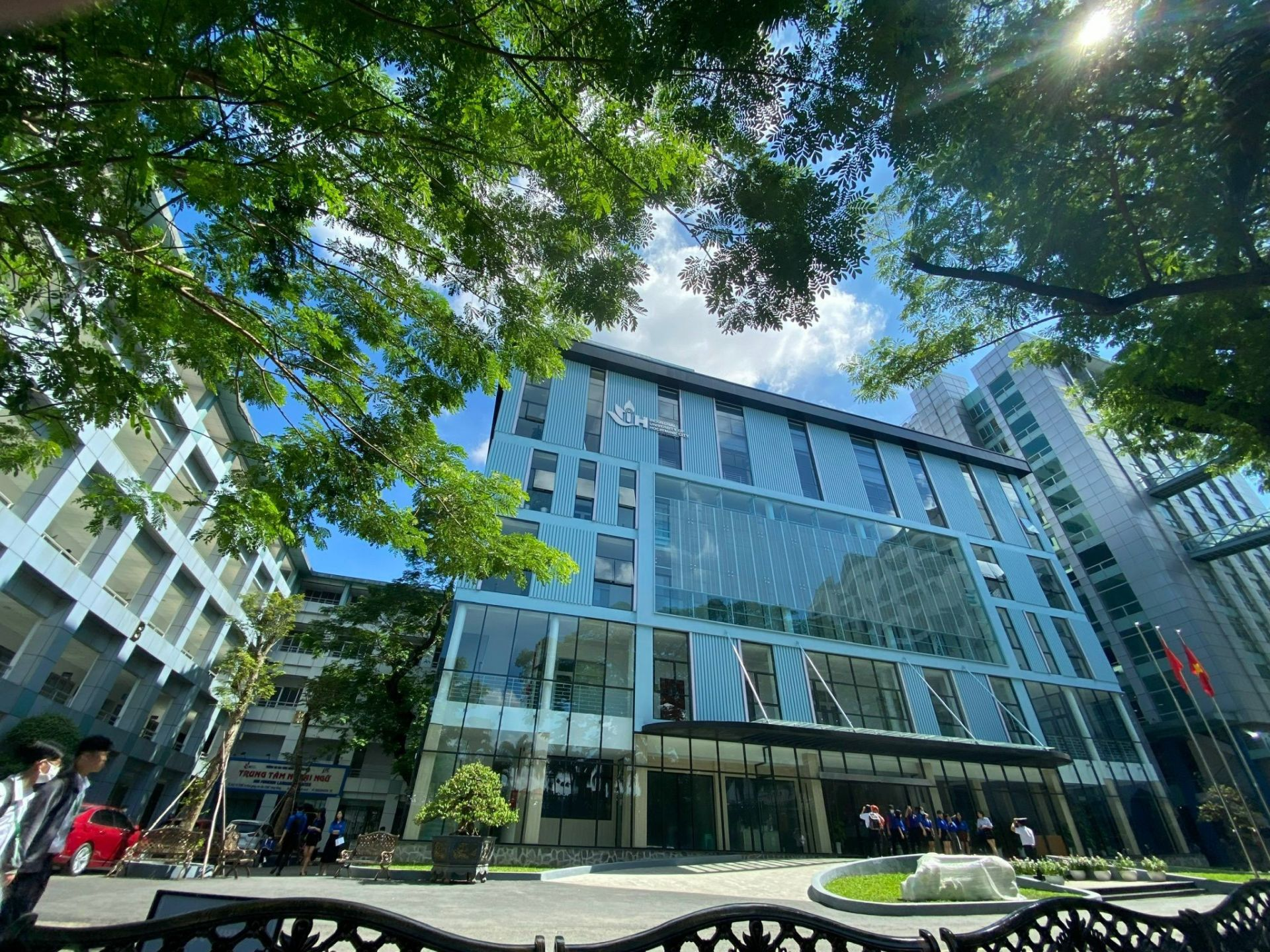 On a personal level, using Odoo in the classroom also prepares students at IUH with a whole suite of work skills. Given Odoo's open-source and online-hosting nature, student users naturally develop technology and active problem-solving skills through problem identification and trouble-shooting whenever they encounter a blocking point while using the system. In the long run, this also helps students improve intra- and inter-team communication with each teamwork and bring these skills to employment prospects.
It is an advantage to experience the entire business process of a company and a professional ERP tool in advance with Odoo as a student.


Over in South Korea, our Education Program works closely with Suk-joo Lee, who teaches in Kookmin University's Graduate School of Business IT, to help his students better understand the different types of business models. First heard about Odoo from a start-up CEO group, the graduate school teacher invited Odoo over to host an on-site workshop for his class earlier this year with the belief that the Program can "assist [the students] in taking the first step in starting and operating a business and understanding the overall works of the company in their future careers."
And that is exactly what the Odoo Education Program is hoping to achieve. We always seek more opportunities to give back to society and nurture future industry leaders. Contact our Education Officer Ivan Kwok at ivkw@odoo.com to explore how Odoo can enrich your business courses!