Odoo 15 is here! This is our most efficient, clever and collaborative version.

Did you know that companies spend 80% of their workdays communicating? At Odoo, we want to enable people to work collaboratively, together, towards collective outcomes to improve efficiency and joy at work.

In our vision, Odoo is not only a management software, it's also a suite of productivity tools, allowing users to do more in less time. Our focus is centered on human needs, to be sure they get the right tool for every need, fully integrated with other business flows. And we make these tools blazing fast.

So without further ado, check out below the latest features in Odoo 15. You can find a complete list of all our new features by reading our release note. Try Odoo 15 today at www.odoo.com/start
Discuss: A new collaborative way of working
Writing a message too long? Well say no more and let's introduce you to video conferencing in Discuss. Forget about having to use Discord, Google Meet, Jitsi, etc. You can now communicate with your colleagues by chat, videos and screen sharing, directly from Odoo! Navigate through your database with ease during your call and share the information you want. Calls can be minimized or maximized on your entire screen as you need.

Odoo 15 also enables collaborative editing. You and your colleagues can now work on the same fields and update the same content together in real time.

Odoo Discuss now supports internal and external communication. You can chat one to one or in a group discussion. Want to spice up your message? Odoo Discuss now supports message reactions and animated GIFs!

Ctrl-K Shortcuts: No need to remember all the shortcuts, all you have to do is CTRL + K to get a pop up list of blazing fast shortcuts to navigate through documents and conversations!
Website Builder: Introducing our AI engine!
We understand starting a website from scratch can be difficult, that is why we've developed an Artificial Intelligence engine that designs your website automatically! All you have to do is answer 4 questions, pick a colour theme or upload your companies' logo and a pre-generated website template is generated. If you upload your company's logo, the colors from your logo will be applied directly to the website template. Give it a try here: https://www.odoo.com/app/website#

Our Website builder in Odoo 15 is 35% faster than Odoo 14! It's a massive improvement in terms of speed and performance. We've also revamped the blocks to have plenty of templates to choose from. Every building block now comes with the theme colours to give your website a beautiful and clean look. The newest kid on the block? The Donation block! Receive donations directly from your website and define its visibility.
Give a modern feel to your website by using the new shapes features for your images. You can also take it one step further by bringing your images to life with shape animations. Choose a gradient for background, text, and button colors. The color picker comes with a gradient editor, with linear (or circular) gradients that you can customize easily.

eCommerce: The search function now enables you to globally search across different products, categories and blogs. Filter by price and add customizable ribbons to your products to highlight them to your customers.

There are now different options for you to manage carts. Whether you want your customers to be redirected to their carts or not, you can customize the flow in Odoo. We also now support Gift Cards that you can sell or use in eCommerce or in POS.

Email Marketing: all the block features in Odoo Website are now available in the mail composer so you can now easily edit and compose mails using the same features. A/B testing is now possible for mailings and you can receive feedback in the chatter from each test.
A Modern Point of Sale (POS)
The new features in Odoo 15 are a game changer for retail. Retailers will be able to offer better services, spend more time with customers and have the opportunity to grow their business. All POS features work directly in the front end; cashiers no longer have to go to the backend.

POS in Odoo 15 works out of the box. It can now be directly connected to the printer, the cashier and payment terminals. No IoT box is required.

A variety of UX and UI improvements have been made such as spotting the cashier tab with a grey favicon, extra information on invoices and receipts, tips improvement, several opened sessions warning and more! You can also enjoy a freshly updated and mobile-friendly version of PoS Shop and Restaurant.

Coupons and Promotions are now supported both in eCommerce and POS. Go paperless with Odoo! You can now send your customers' receipts by email instead of printing them.

After Sales Services are now possible through Odoo POS. With backend integration you can benefit from other apps such as Subscription, Rental and Repairs Services. Closing for the day? You can now receive a Summary Report of all the sales and payments made during a sales session.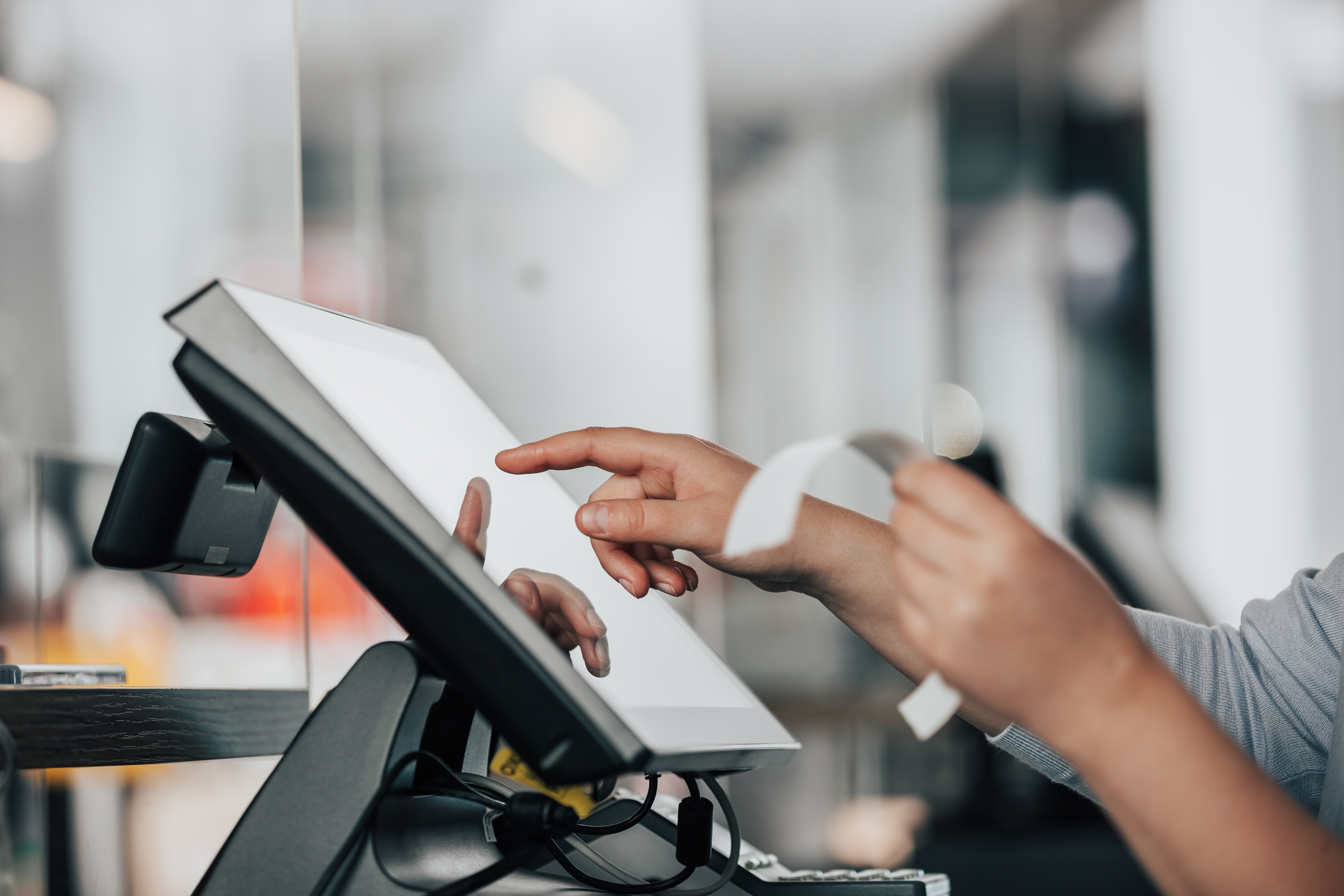 Inventory and Manufacturing Excellence 
For Odoo 15, warehouse operations have been designed around the following 7 principles: minimal touches of goods, one-way flow, stock in the right place, right amount of stock, optimized labour, minimize errors, fast & reliable.

From receipt to the goods we've optimized the number of touch points. The majority of warehouse management systems have around 7-8 touch points. In Odoo 15, we have decreased this to 3-4 touch points per good.

Multiple stores? No problem, we've got you covered! Odoo has a multiple warehouse management system (WMS) for you to operate! We've designed a one way flow to ensure easy organisation and minimize the distance travelled by employees. By optimizing where you store goods you can save up to 20-30% of time to operate your warehouse.

In Odoo 15, you can now view multiple users on tasks, make calls within the application (both voice and video). This is super handy for employees on the field. In Projects, you can now reschedule dependent tasks automatically when there is an overlap and manage document changes for the product template and its BOM(s) separately. In addition, the IoT box now supports the OPC UA new protocol. 
Even smoother Accounting processes
You can officially say goodbye to manually processing customer invoices because in Odoo 15, we have OCR available for customer invoices. You can also say hello to our revamped reconciliation tool. By default, Odoo will partially reconcile invoices/bills. Fully reconcile invoices/bills in case of underpayments thanks to payment tolerance mechanism and specify the counterpart accounts for the difference.

Teamwork makes the dream work; you can now collaborate with colleagues on Spreadsheets! Collaborative tags are available and display when hovered over.

At Odoo, we use our own accounting app to manage all 9 of our offices. We manage a smooth invoicing process easily even though we have multiple sources, different VAT regulations and different VAT numbers. Odoo 15 supports companies that must charge foreign VAT, and declare VAT in foreign countries.

The EU intra-community Distance Selling feature helps your organization apply the correct VAT rate according to the client's country by creating and configuring new fiscal positions and taxes.

With the new features you can export your VAT statements with one click. All the companies that have multiple VAT numbers, can now link it to a single legal entity and have all their tax reports immediately in one company.

For our accounting program, in version 15, we have a brand new dashboard for accounting firms. You can now organize with workspaces and tags, easily upload docs and exchange them with customers, bulk actions and integrate with accounting. Want to register as an accounting firm and begin managing your customers on Odoo? Apply here: https://www.odoo.com/accounting-firms?country_all=True