Company Name: Zarc International
Location: Minonk, Illinois, United States
Industry: Defence and Space Manufacturing
Apps Implemented: Invoice, eCommerce, Sales, Purchase, MRP and Inventory 
Partner name: Biztech Consulting and Solutions
Company Size: 11-50 Employees
No of Odoo Users: 8
Technologies Deployed: Odoo 15, Odoo 16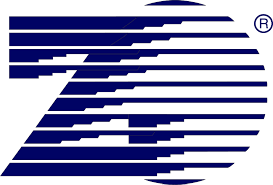 Overview​

Zarc International, Inc.™, the premier manufacturer of pepper sprays in the USA, has long been a champion in the domain of personal and professional defense products, boasting nearly four decades of industry leadership.

Known for their superb quality, Zarc's products are the preferred choice for law enforcement and military agencies both in the U.S. and around the globe. Aiming to boost their market footprint, Zarc International enlisted the expertise of Biztech to engineer a freshly minted eCommerce platform, utilizing the cutting-edge Odoo 15 framework.
Encountering the Challenges​

eCommerce Development
Zarc International wanted an eCommerce platform that was not only robust, secure, and laden with features but also one that could captivate and engage their audience. The challenge was to balance the functional aspect with aesthetics, creating an experience that was interactive and trustworthy for the users.


Legacy System Backup
The concerns about data continuity and integrity were paramount. The prospect of transferring substantial amounts of sensitive data from their existing system was a challenge. Ensuring a secure backup that would not compromise the integrity or accessibility of their past data was crucial during the website overhaul.


Unintuitive Home Page
The creation of a home page layout was a unique challenge in itself. The home page needed to communicate the brand message effectively to end users, many of whom were looking to buy personal and professional defense products. The layout needed to be welcoming, informative, and intuitive to navigate.


Blog Page Customization
The struggle of curating a user-friendly blog page layout was another roadblock. The interface needed to be reader-friendly and appealing, encouraging users to spend more time and interact with the available content, thus promoting higher engagement rates.


Cluttered Product Pages
The hurdle here was two-fold: creating an efficient categorization system for products and decluttering page designs. The system had to allow for easy additions or changes to the product categories, without impacting the user experience or causing unnecessary confusion.
Leveraging the Power of Odoo for eCommerce
Biztech harnessed the power of the Odoo 15 website module to create a dynamic and feature-rich eCommerce website for Zarc International. Their developers put emphasis on delivering an engaging user interface and a secure, user-friendly shopping experience.


Data Preservation
With the understanding that every piece of data in the legacy system was irreplaceable, a secure backup solution was developed. The backup ensured that Zarc's valuable data was safe and could be imported later, as and when required.


Home Page Revamp
Biztech used its deep understanding of brand ethos to create a home page layout that perfectly captured the essence of Zarc International. By leveraging various Odoo 15 applications, they delivered a layout that was both visually appealing and informative. 


Blog Page Makeover For Superior Content Management
To enhance the user experience, the company used custom Odoo development techniques and the team transformed the page into a more reader-friendly format, ensuring ease of reading and boosting user engagement.


Category-wise Product Page Customization
By designing a seamless backend setup, Odoo developers made it easy to create and edit various product categories. The solution improved the navigation of product pages category-wise, making it easier for both the Zarc team and the end-users.


Future-Proofing Operations: Seamless Odoo 16 Migration
Meticulous planning and execution by experienced developers ensured a smooth transition from Odoo 15 to Odoo 16. They managed to migrate the system without any data loss and with minimal disruption to the existing customizations.
​

Utilizing the power of Odoo 15, Biztech developed an appealing eCommerce website for Zarc International, improving customer engagement and simplifying product searches. Recognizing the critical importance of past data, it effectively backed up Zarc's legacy systems, eliminating concerns of data loss. 

The home page was thoughtfully redesigned to better represent Zarc's brand, while the blog page was tailored for ease of reading, which in turn drove more traffic to the site. Upon the completion of the project, the company witnessed a 2.2x increase observed in mobile traffic. 

The product categorization was refined for a smoother backend operation. Lastly, Biztech successfully transitioned the platform to the advanced Odoo 16, ensuring Zarc's digital platform is ready for future demands and growth.


I had long been researching new ERP systems and ultimately decided to go with Odoo. I am impressed with solutions it provides. 

Biztech IT Consultancy is a ISO 27001 and ISO 9001:2015 certified firm, with over 16 years of expertise in delivering tailored solutions. With a robust client base of over 1000 partners from more than 40 diverse countries, our key objective is to integrate technology effortlessly into business workflows.

We've carved out a strong niche in the Odoo services sphere, supported by a wide-ranging clientele across several industries, including eCommerce, retail, eLearning, fashion, automotive, printing, home delivery, and more. Our areas of specialization encompass ERP solutions, web development, system integrations, customizations, theme and plugin development, migration services, among others, all anchored by a dedication to high-quality delivery.

As an Odoo Ready Partner with 47 Themes & Apps to our name, we possess the capabilities to provide bespoke Odoo development services. Choose Biztech for dependable and sturdy solutions.