Company Name:

Zack Electronics


Location:

North America


Industry:

Retail


Company Size:

 8-10
Odoo Users: 8
Hosting: Odoo.sh


Apps: 

CRM, Sales, Purchase, Inventory, Accounting, Odoo Magento Integration, Vendor Portal, Contact, Calendar, Dashboard, POS, Website, Employees


Implementation Partner:

 Brainvire Infotech, Inc.


Implementation Timeline:

4-5 Months 
Zack Electronics, which began in 1931 as Zack Radio Supply, selling exclusively MRO items, has since expanded into the broadcasting arena, with television stations, and is now primarily engaged in business with Original Equipment Manufacturers (OEMs) in the Industrial Market.

Shopping at brick-and-mortar establishments was a regular thing before digitization became the norm worldwide. Since then, shops that sell electrical goods have been equipped with state-of-the-art software and cutting-edge websites, providing customers with the finest online shopping experience imaginable.
They are also backed by seasoned experts, who have worked in the industry for years, who can advise customers on everything from product choice to system design, and can even help with the tracking down of obscure goods. 
The company is well-aware of how to meet consumer demands for items at the lowest feasible price. Thanks to their familiarity with shipping, drop-shipping, and logistics, they'll do what it takes to bring you the things you need.

Customer service is prioritized because they want their consumers to have a positive and memorable experience shopping with them, so they will come back in the future, and tell their friends to shop there, as well.
New Realms Bring New Challenges

By joining the digital revolution, you may gain access to more people, but you'll face new difficulties along the way. Because of this change, Zack Electronics had to abandon its previous system, EPDS, and begin its transition to digital operations. However, in doing so, there were some difficulties.
Many problems arose when they shifted to an online store platform. Order processing, stock control, shipping logistics, workflow automation, data transfer, and other issues hampered their daily operations. It became obvious they needed professional assistance to properly undergo this radical change.
Zack Electronics sought the help of Brainvire, an Odoo Gold Partner, and early adopter of Odoo 16 certification, to resolve these difficulties, and realize the full potential of their digital transformation. Successful project management and constant client contact are Brainvire's most notable strengths. Their excellent performance history has won them the respect and gratitude of many satisfied customers.
With Odoo's help, Zack Electronics started on a path that would completely revamp the company's internal workings. They hoped that, by using Odoo-Adobe's features, they might find solutions to their problems, and leave a permanent mark on their field. Zack Electronics and Brainvire's complementary skills revolutionized the company's online identity, and set the stage for future success.
Zack Electronics took a risk in the dynamic world of eCommerce because they knew that, with Brainvire's direction and Odoo-Adobe's talents, they could overcome the obstacles of digitalization and emerge victorious from the pack. 
Their success story speaks volumes about the value of collaboration and technology in today's corporate world.
Steps to Make Things Easier

They were still learning about eCommerce solutions, but they knew they needed to improve Magento's user experience if they were going to attract new customers. 

Zack Electronics reached out to "Brainers" (Brainvire's team of experts) for help in this direction. The specialists checked over their website in a jiffy, and shared feedback on where they might make improvements.
Handling of Orders
Zack Electronics has slow order processing times. Processing orders is essential for every online store, since it directly affects stock levels. It guarantees that orders are processed correctly and delivered on-time. They had serious worries about the slowness of the order processing system. 
Real-Time Updates
Keeping track of stock was another difficulty. They need constant, real-time product updates on their website. This is crucial to give consumers up-to-date information regarding product availability, and provide a smooth online purchasing experience. Their activities suffered due to a lack of timely information.
UI/UX Obstacles
The UI and UX of their website were difficult to navigate. To encourage shoppers to keep coming back, eCommerce systems must provide a pleasant experience. They wanted to enhance the site's advanced search tool, which lets customers narrow down results by specific parameters, such as desired price, brand, and color.
Advanced Search 
One common worry was the lack of sophisticated search options. Users may refine their product searches by applying numerous criteria, making it easier for shoppers to locate exactly what they want.
Odoo Modules Can Streamline Anything 
One of the most important things you can do for your company's productivity is to streamline its operations. Zack Electronics started this journey by integrating a number of Odoo modules into their system to boost productivity. Thanks to these modules, they were able to create a more simplified company.

Odoo as an ERP System
Odoo's Enterprise Resource Planning (ERP) solution was Zack Electronics' first step. This was an essential first step, since it laid the groundwork for future module integration, and aided in the simplifying of their business operations. Managing your business' many moving parts has never been simpler than with Odoo's Enterprise Resource Planning (ERP) solution.


CRM
Relationship management with customers is essential to the success of any company. Zack Electronics managed client interactions better, kept tabs on prospects, and cultivated connections after using a customer relationship management system. Because of this module, they were able to provide their customers with the individualized service that is so crucial to the success of online retailers.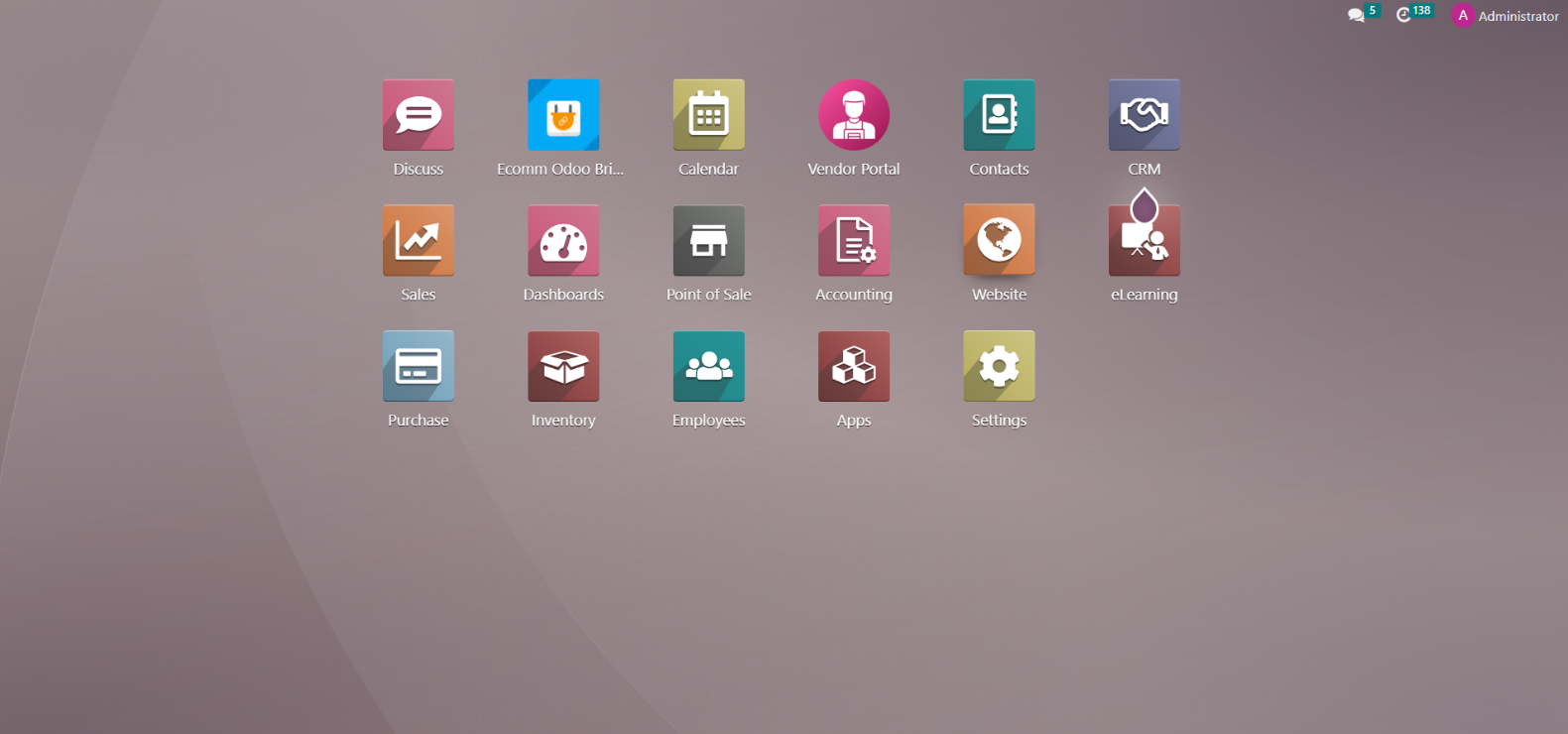 Sales
Zack Electronics improved the efficiency of its sales operations by using the Odoo Sales module. With that in place, they could simply generate and monitor sales orders, manage quotes, and check in on the development of various sales operations. They could also handle orders quicker (and more accurately) because of this module.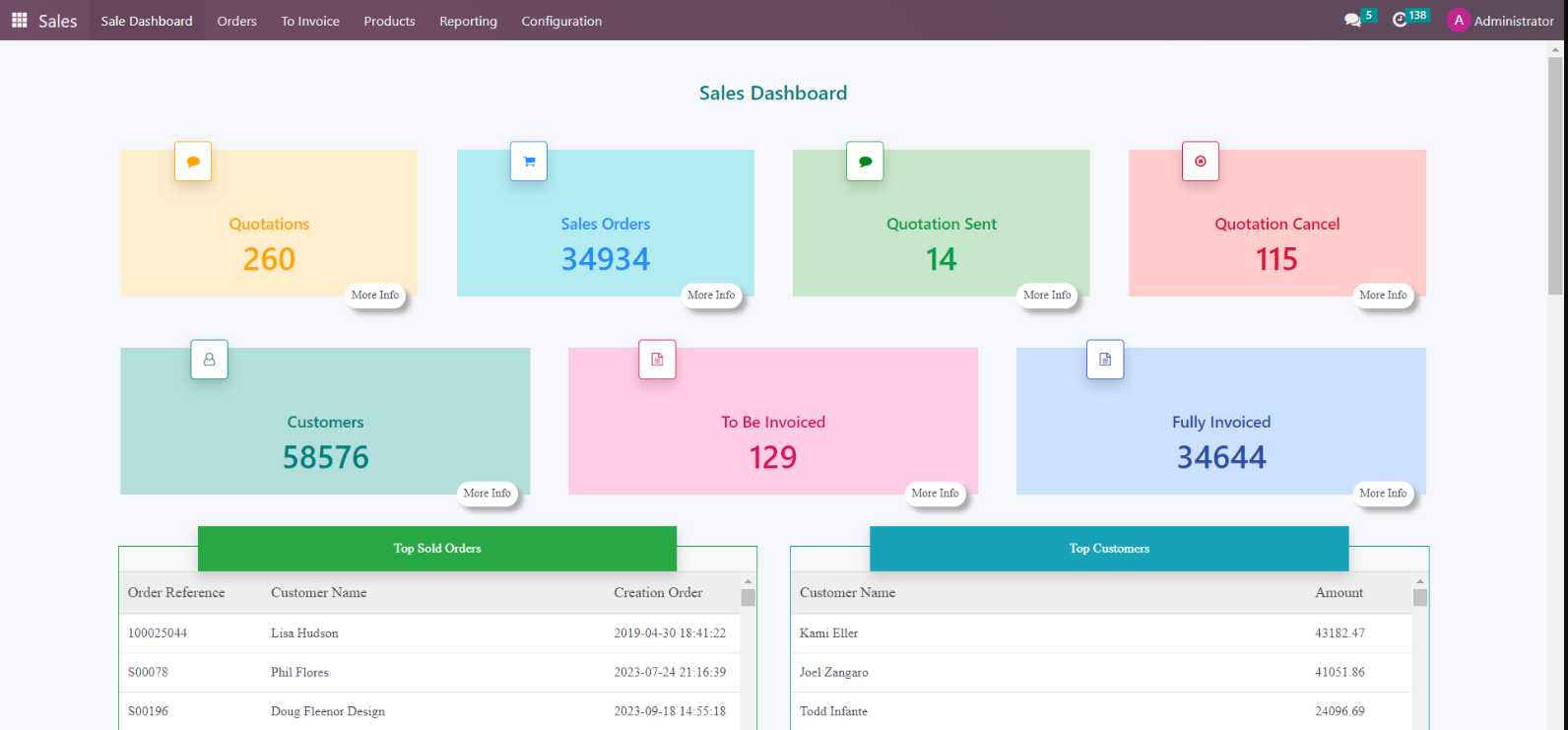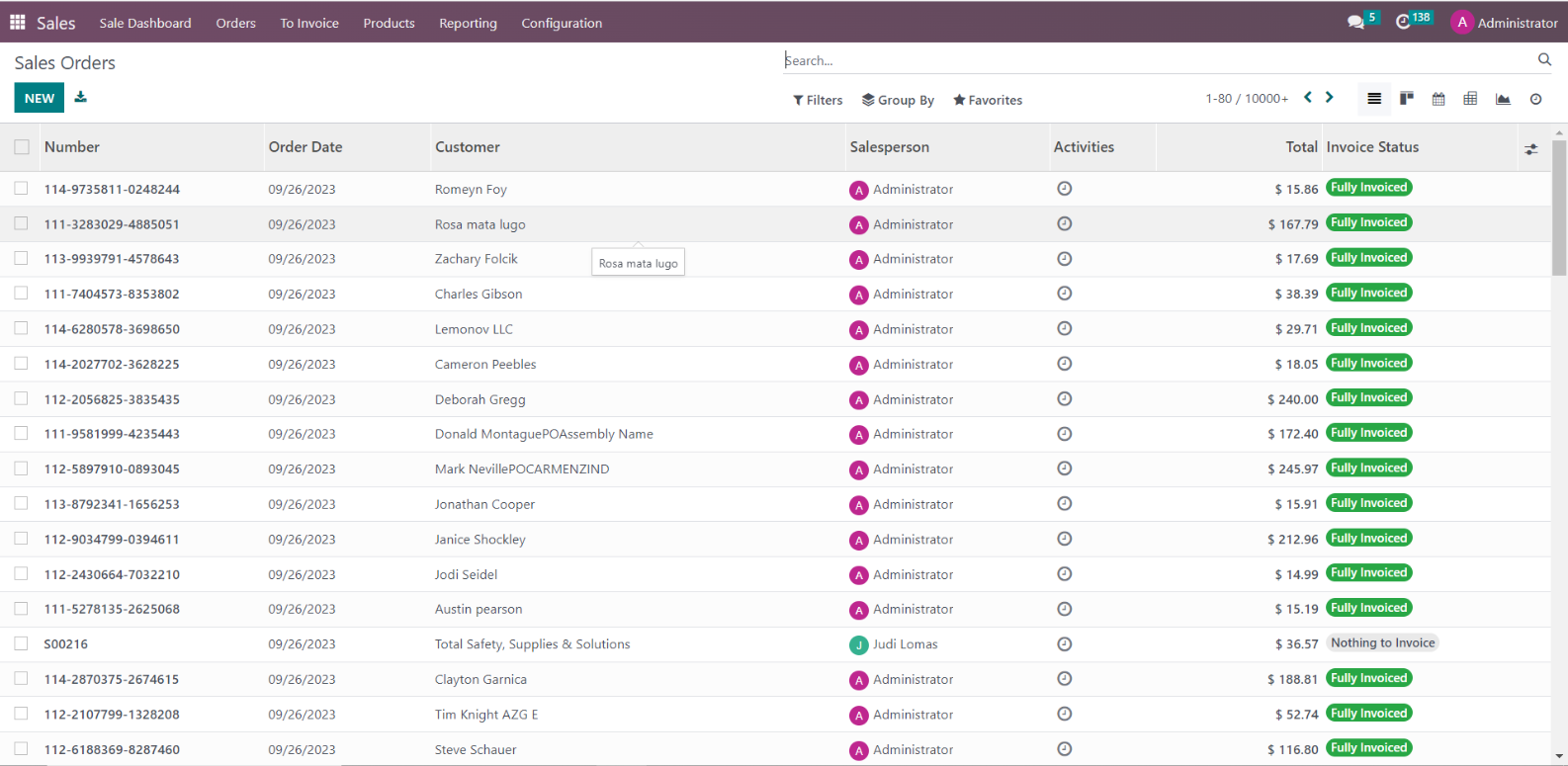 Purchase

Procurement and buy management is a crucial function for any company with inventories. Zack Electronics was able to simplify its product ordering, supplier relationship management, and stock monitoring with the help of Odoo's Purchase module.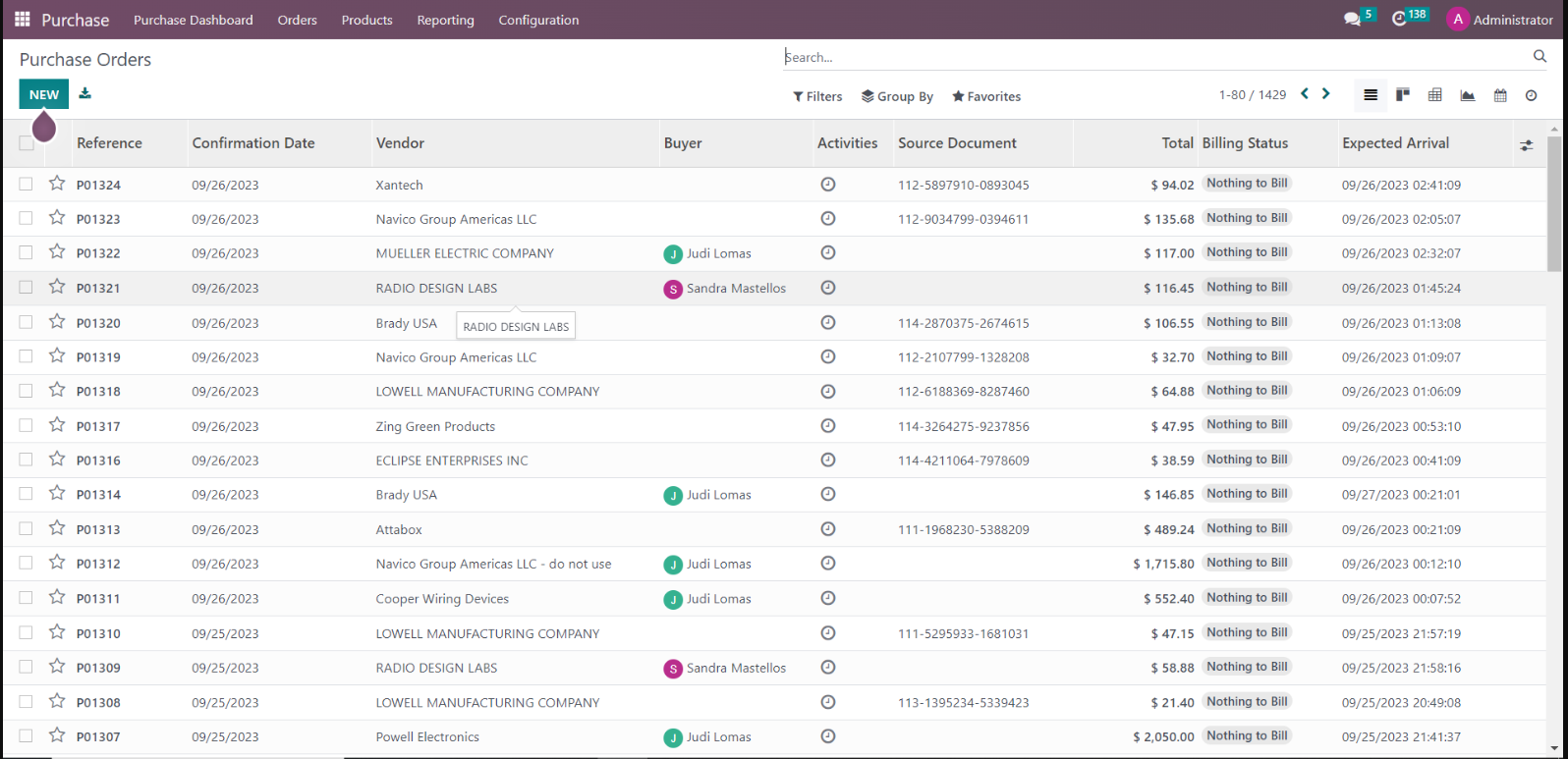 Inventory

Zack Electronics had a lot of trouble in the beginning with inventory management. But, with the help of Odoo's Inventory module, they could monitor stock levels in real-time. This helped ensure the inventory information on their online store was always up-to-date. Overstocking and shortages were avoided because of careful inventory management made possible with Odoo Inventory.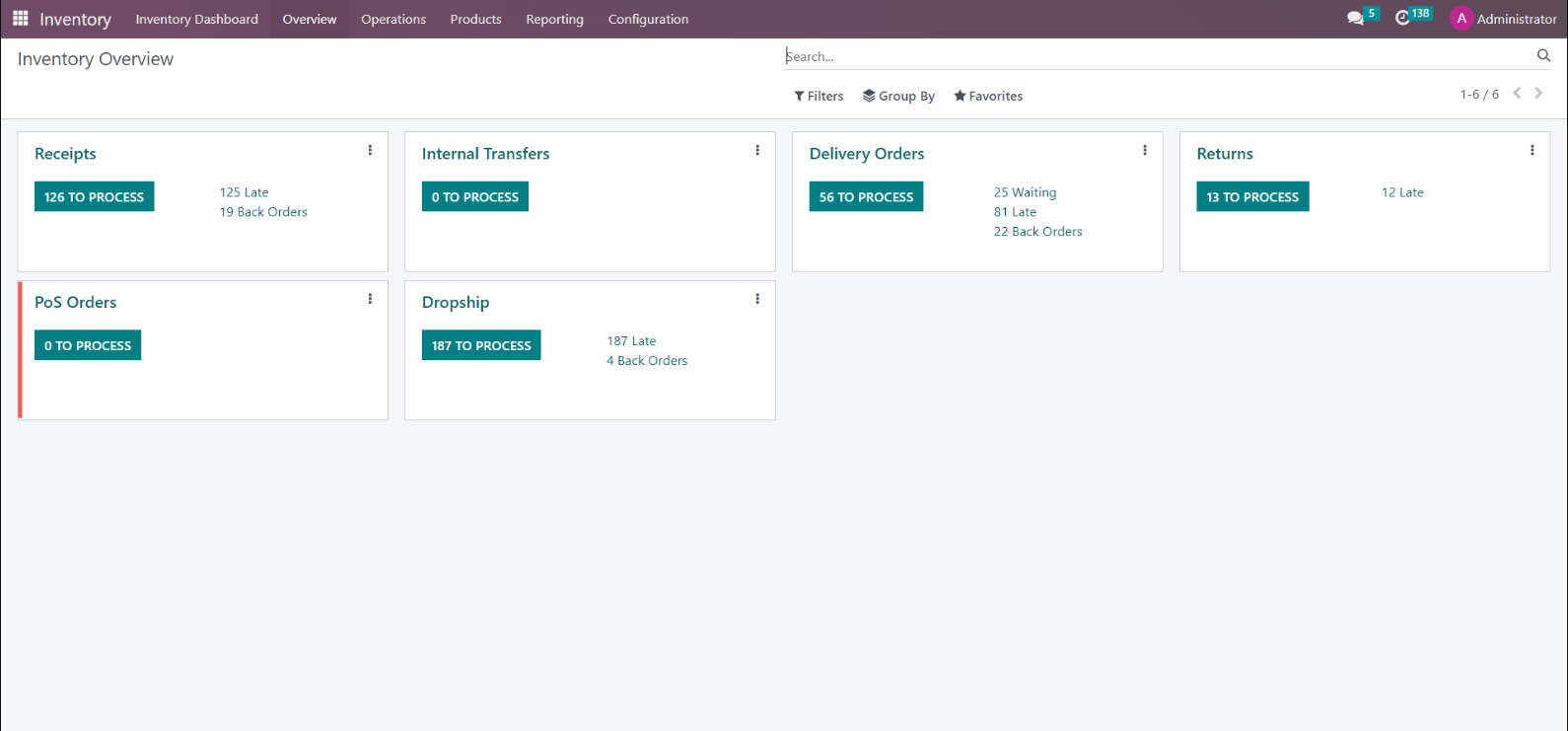 Invoicing

Zack Electronics was able to save time and effort with the help of the Invoicing module. Thanks to Odoo Invoicing, they could issue bills, process payments, and easily keep tabs on their money. This change benefited the company's internal accounting procedures and customer billing experience.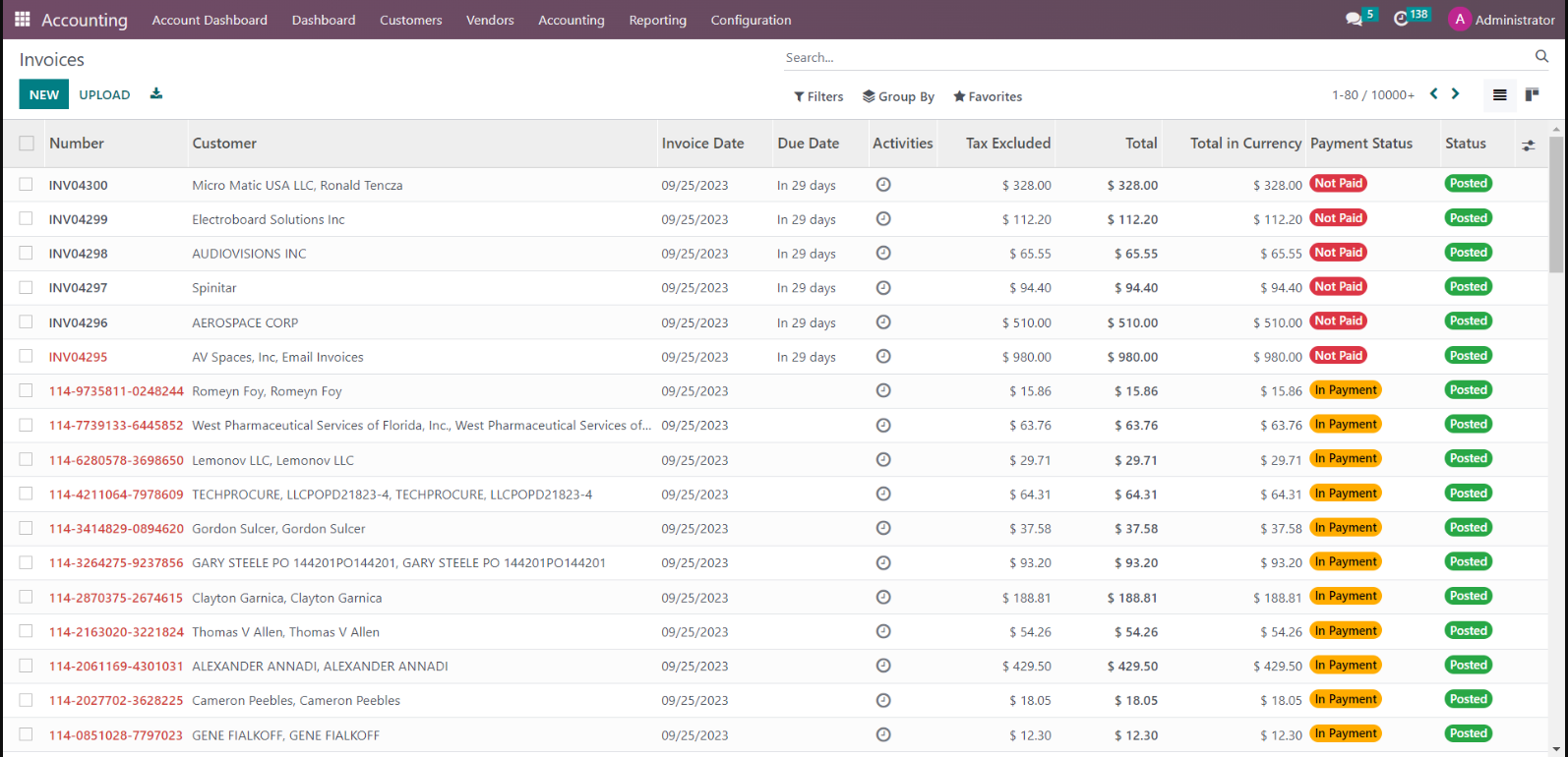 Accounting

Keeping track of financial information is essential for every company. Zack Electronics used the Odoo Accounting module to set up localized settings, taxes, and charts of accounts for each nation it operates in. This adaptation made it possible to produce reliable financial reports, in accordance with local norms, in the area of accounting.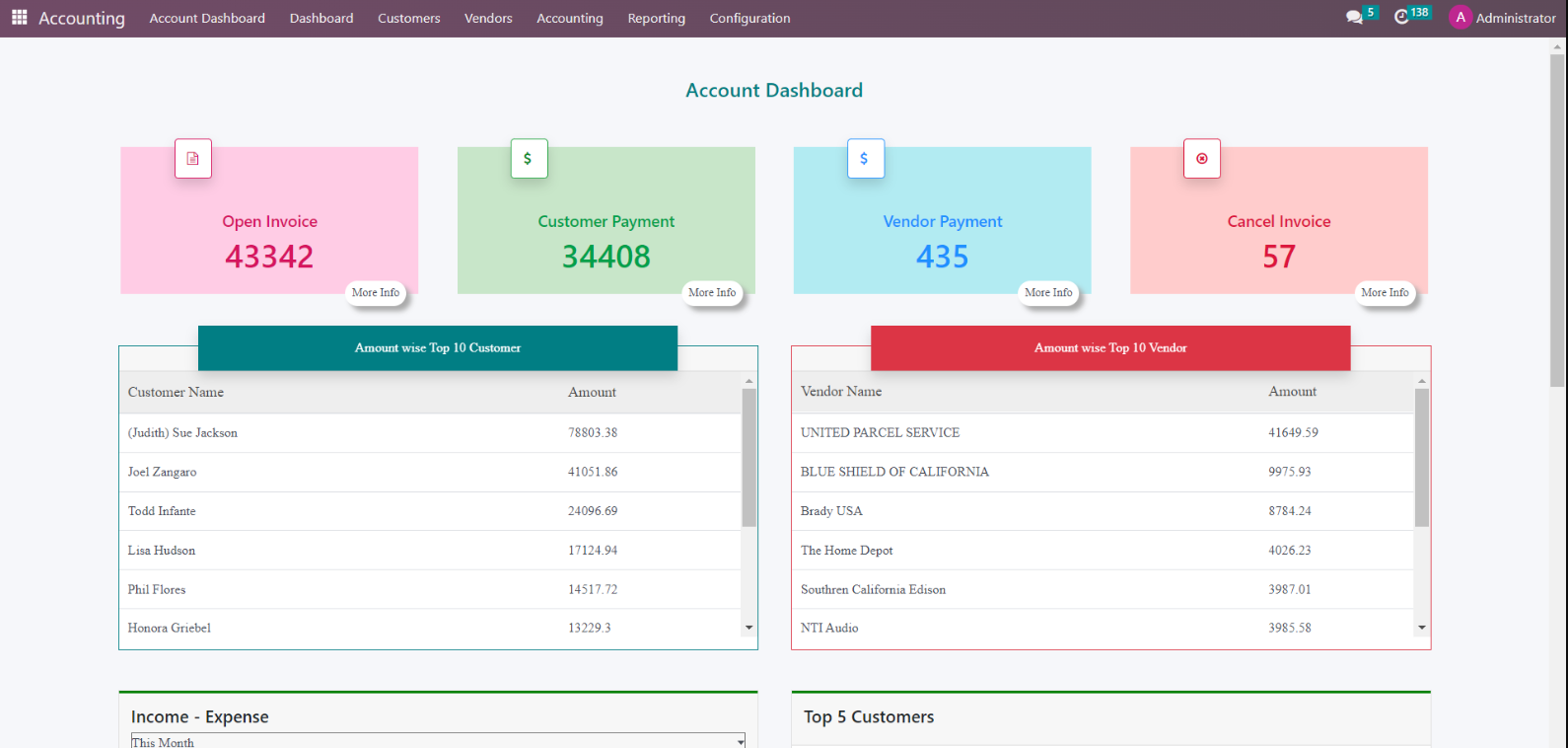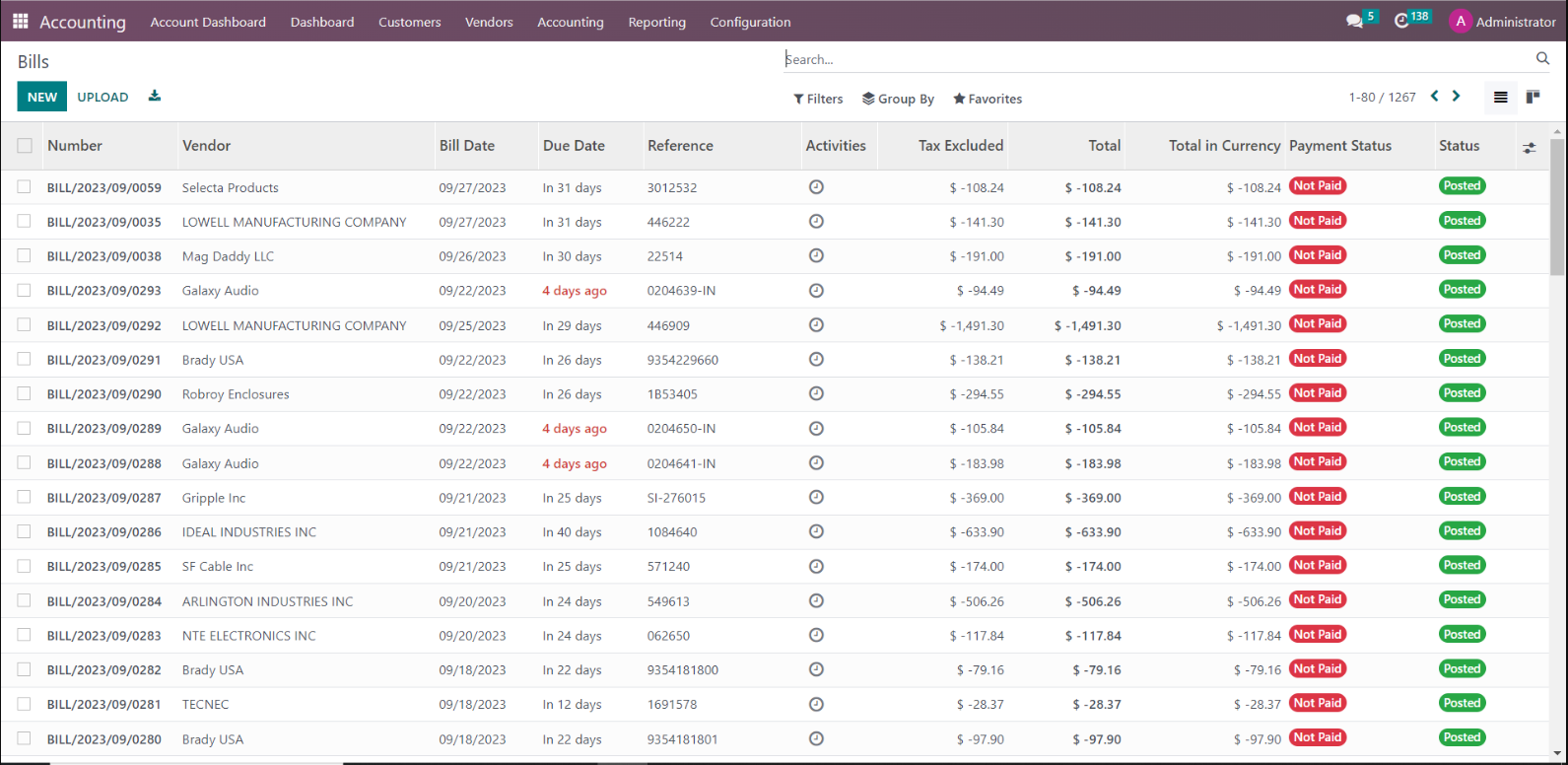 Integrations with Third-parties

Zack Electronics used both -- the built-in features of Odoo and additional third-party connectors -- to improve their business processes even further.

Integrating Magento with Odoo
The integration allowed Zack Electronics to synchronize data between Odoo and its Magento eCommerce platform. This connection made the streamlining of order processing and standardization of product data possible.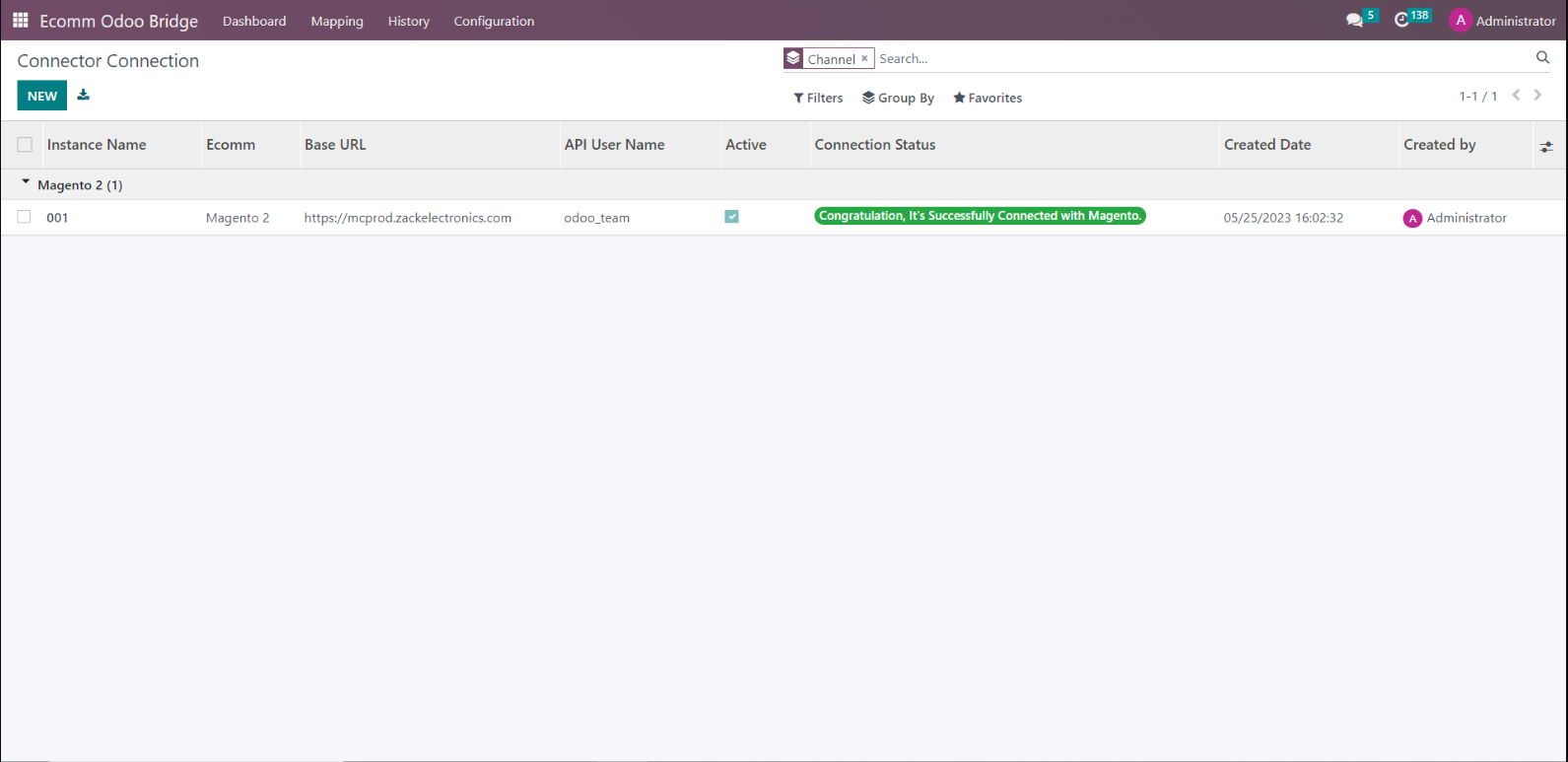 Odoo with Shipstation Integration

The shipping processes with an eCommerce platform aren't always simple. Zack Electronics saved time and money by integrating Odoo with Shipstation to create automated shipping procedures, eliminate manual label production, and reduce shipping and fulfillment mistakes.


Access to the Vendor Portal
They facilitated improved communication and teamwork by giving suppliers their own site inside Odoo. This gateway would allow suppliers to easily update product listings, manage inventory, and communicate with the brand.
Zack Electronics optimized its business processes, with the help of these Odoo modules, and their integration with key external systems. The transition boosted productivity and customer interactions, while streamlining order processing and inventory management. They proved how effectively combining technology and strategy can make an eCommerce business more nimble and competitive.
Adobe Commerce & Odoo Integration

Zack Electronics' operations are streamlined by a number of data synchronization procedures made possible by the combination of Adobe Commerce and Odoo.

Here is a rundown of the primary data synchronization procedures and their respective directions:
Customer Data Sync: Customers' information from Adobe Commerce is synced and imported into Odoo. Customer data is centrally managed in Adobe Commerce.


Product Data Sync: Adobe Commerce and Odoo share product information. Adobe Commerce is the authoritative repository for product information.


Category: Since Adobe Commerce is used for category management only, syncing this information to Odoo is unnecessary.


Inventory: Adobe Commerce and Odoo provide bi-directional inventory synchronization. Both systems act as masters for inventory data, so stock levels may be tracked and managed in real-time.


In-sync Orders: Through the synching of orders from Adobe Commerce to Odoo, all order information can be accessed and controlled in a single place. However, the team couldn't sync the orders between Odoo and Magento in the background.


Order Confirmation: In real-time, Odoo orders are updated in Adobe Commerce, informing consumers of their purchases.


Location of Shipment: Although not stated, it is typical practice to have Adobe Commerce and Odoo share shipment status updates to track the whole process.


Invoice: Adobe Commerce invoices may be managed centrally inside Odoo, thanks to a synchronization feature.


Payment Details: The integration between Adobe Commerce and Odoo makes it easier to process and reconcile payments inside Odoo, by transferring payment data from Adobe Commerce.


Tax Mapping: Adobe Commerce and Odoo share tax mapping data for seamless operations. It is possible to include bi-directional tax mapping into the design, in anticipation of its potential usefulness.
This integration approach aims to improve operational efficiency, by giving a single view of all relevant data, including customer, product, order, and inventory information, as it moves between Adobe Commerce and Odoo. 

Maintaining data consistency and integrity, while making the most of each platform's unique strengths, is the primary goal of the direction in which data synchronization occurs.
Zack Electronics has integrated a number of additional modules into its company operations and customer involvement, in addition to the fundamental data synchronization procedures between Adobe Commerce and Odoo. 

These supplementary modules are crucial in improving operational efficiencies throughout their enterprise.
1. Real-time conversation: 
Zack Electronics may talk to its consumers in real-time, thanks to the Live Chat feature. The website has a built-in help center, where shoppers can post issues, obtain answers, and improve their buying experience. This function may aid in quickly responding to consumer queries, which in turn, boosts sales and enhances customer satisfaction.
2. Staff members:
Zack Electronics may streamline the management of its staff with the use of the module labeled, "Employees." Odoo lets them keep tabs on details, like staff members, jobs, and duties. With the aid of this module, HR managers may confidently delegate work to the most qualified employees.
3. Timesheet: 
Employee time and duties may be better managed with the help of the Timesheet module. It's useful for monitoring payroll, project management, and productivity. Zack Electronics is the kind of company that benefits greatly from this module because it places importance on keeping track of staff hours and project deadlines.
4. Email Marketing: 
Customer engagement and retention may be greatly aided by email marketing. Zack Electronics may generate and deliver timed, personalized emails to their clientele, with the help of the Odoo Email Marketing module. This facilitates efficient electronic mail contact to promote items, disseminate news, and foster customer loyalty.
Together, these parts form a more robust and effective company management system, which helps Zack Electronics succeed in the cutthroat world of online retail.
Zack Electronics' Game-Changing Collaborative Success

Zack Electronics' cooperation with Odoo Gold Partner, Brainvire, has been vital to their success. The project for this well-known American electronics manufacturer is a testament to Brainvire's commitment to quality.
Brainvire has successfully driven Zack Electronics' transformation, thanks to its dedication to client satisfaction and decades of industry experience. Their professional team has skillfully implemented crucial module integration, guaranteeing the company's smooth operations. 
This cooperation exemplifies the value of strategic alliances, and their effect on organizations in the dynamic realm of eCommerce. 
Thanks to Brainvire's help, Zack Electronics overcame obstacles and set itself up for long-term development and commercial success. This partnership serves as proof that the right combination of talent and technology can take any company to new heights.
---
About Brainvire Infotech, Inc.

Brainvire Infotech is a prominent Odoo Gold Partner, having executed Odoo implementations in jewelry, manufacturing, retail, transportation, automotive, and real estate.

Thanks to a strong workforce of in-house experts, Brainvire's growth strategy has effectively expedited project deployment for over two decades.

Brainvire provides Odoo implementation services, such as: Complete Migration, Customized Core Odoo Modules, Retail Omnichannel ERP Solutions, Industry-Specific Solutions, GAP Analysis & Consultation, 3rd App Integration, Quality Assurance, Deployment & Rollout, as well as Training.

For more information, visit brainvire.com.