Company Name: Yield for Accounting Services 
Country: Kingdom of Bahrain
Industry: Accounting Services
Main Apps Implemented: Invoicing, Accounting
Company Size: 10
Implementation Timeline: 1 Month
Odoo Customer Success Manager: Abdullah Ateeq
About YAS
Yield for Accounting Services (YAS) firm is dedicated to providing their clients with reliable, efficient and affordable accounting, bookkeeping and tax services that comply with all relevant laws, rules and regulations. YAS provides a full suite of professional services to SMEs and start-up's in the Kingdom of Bahrain. The suite includes bookkeeping, financial controls, payroll services, management consultancy, VAT and Tax returns as well as business advisory. The team's mission is to dedicate to the highest quality of accounting services and consultancy by delivering results with resilience, authenticity and grit. YAS team is working towards becoming the accounting firm of choice for SMEs and start-ups in the country.  
Odoo's Accounting Solution


YAS started as a startup themselves, and the team had to work remotely. They realized that they were in need of an ERP solution that could be on the move together with the brand.
They needed an ERP that would not be restricted and would allow them to work from anywhere - be it when they visited a client or worked from home. At the same time the YAS team was looking to enhance their daily operations. As a start-up, they were in the learning phases of initializing and enhancing their business processes and Odoo became a great helping tool at this time.

Odoo's Accounting module was one of the most important apps for the team. Before using Odoo, they were struggling to make reports and ensure accuracy as everything was done manually. The books were originally very unorganized and the team spent several hours every week on manual data entry. With the Accounting app, managing their books and extracting reports became super easy. It is safe to say that YAS is now twice as efficient compared to before using Odoo.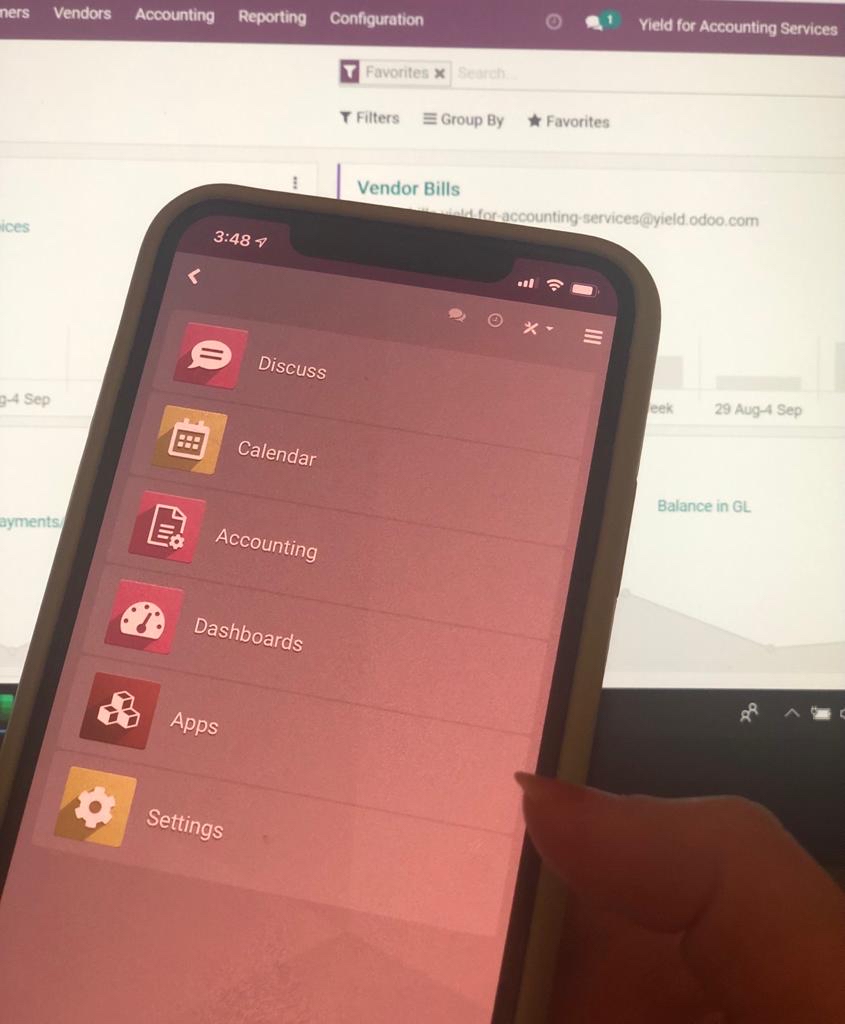 ​​