Company name: TLC Houseware
Location: Penang, Malaysia
Industry: Homeware, Kitchenware, Manufacturing, Retail
Number of Odoo Users: 20
Odoo Apps Implemented: Sales, Purchase, Inventory, Invoicing, Accounting, Manufacturing, Studio
Odoo Implementation: Saas
Implementation partner: Onnet Consulting Group (Malaysia)


About The Company
TLC Houseware was founded in 1967 in the food capital of Malaysia, Penang. The company started with humble beginnings and a simple aim, "To Inspire Happy Living", by providing quality kitchenware to local households and businesses. In the past 50 years, TLC grew consistently and launched many innovative and premium quality products under its homegrown brands, Relax, Toffi, DINO, and more. Today, the company ushers loyal customers all over Malaysia to shop for its products on online marketplaces, department store chains, and retail outlets.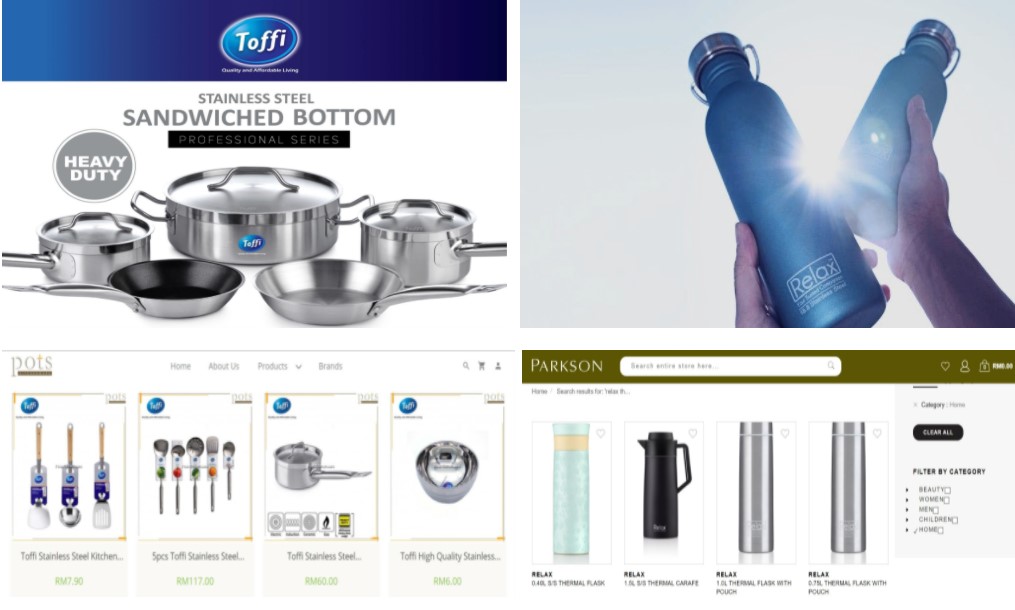 Straits of Handling Several Systems
Before using Odoo, TLC operated with excel sheets and several small-scale business software. Since the operations were divided between different systems, more and more complications surfaced as the database grew.
Discovering the ERP Paragon
After assessing the company's long-term plans, TLC's management found that the initially harmless bottlenecks were wearing down the company's growth and productivity.
On the search for alternative software solutions, the company's management came across Odoo and Onnet Consulting (Malaysia), a seasoned Odoo partner based in Penang. Apart from Onnet's professionalism and market expertise, Odoo's software usability and extensive business applications motivated the company to undergo a full transformation. TLC struck out traditional ERP solutions and adopted Odoo after discovering its cost-efficiency and capabilities. The company distinguished Odoo as a paragon/ideal software for its business.
The Great Revival
Following a GAP analysis with the partner, TLC Houseware successfully migrated to Odoo and implemented Sales, Purchase, Inventory, Invoicing, Accounting, Manufacturing, and Studio applications in three months. Although many of the employees were using an ERP system for the first time, they showed great receptivity and feedback soon after the implementation. They found the most valued attributes to be the 'interface feasibility' and 'advanced features,' such as real-time data synchronization, automated processes, and improvements in efficiency.

During the first few months, the company underwent a great revival and improvements in its operations, mainly top-speed efficiency, and traceability.

And in the first year, TLC witnessed growth in manufacturing, inventory, and logistics:

✔️ Overall productivity: Improved by 22%
The production team easily creates and manages BoMs and MOs for every production stage with Odoo Manufacturing. It has also enhanced its manufacturing processes thanks to flexible work-center and routing configurations, as well as automated scheduling. This has resulted in faster delivery, better production results, and improved overall productivity by 22%.

✔️ On-time delivery rate (OTD): Increased by 40%
The managers and employees track every stock move from purchase to warehouse bin to sales orders with Odoo Inventory. With less time planning, automated delivery routes, and accurate purchase/inventory records and forecasts, TLC's on-time delivery rate had a remarkable increase of 40%.

✔️ Human errors: Reduced by 11%
Employees no longer exhaust time in data entry tasks, as all apps in Odoo are integrated. The automation features such as alerts and reminders are instrumental in ensuring human errors are reduced to a minimum. After using Odoo, human errors have been reduced by 11%, and the management aims to reduce it more over a period of time.

✔️ Real-time data availability: Improved by 51%
✔️ Staff efficiency: Improved by 12%
Finally, the defining moment of the great revival was when the staff efficiency was improved by 12%. The real-time data availability/accessibility rate was further reported as being significantly higher than the previous software as TLC recorded a monumental increase of 51%. All employees in manufacturing, inventory, and logistics now communicate and work with the most minute updates. While the managers are able to make the most out of the data sets, specifically in performance reviews, presentations, and reports.
Thriving in the Digital Age
By centralizing all operations, TLC Houseware was able to boost its business performance and revenue without the concerns of requiring a large sum of capital or more staff.

The managers no longer encounter dilemmas with:
- Incomplete and inaccurate data
- Data redundancy
- Difficulties in tracing warehouse processes (deliveries and employees' work)

The employees no longer face daily challenges in:
- Time-consuming manual tasks
- Difficulties in tracing raw materials and finished goods on the production line
- Unintegrated processes and last-minute fallthroughs

The company currently looks forward to upgrading with Odoo eCommerce and accounting apps, as well as software developments to continue thriving in the digital age.

About Onnet Consulting Group
Founded in 1998, With the vision of helping businesses in Southeast Asia grow and succeed through technology, Onnet Consulting Group commits to delivering top-quality services to businesses of all industries and sizes without the hefty overheads of other proprietary software.

Starting as a hosting company, Onnet has helped thousands of businesses in Malaysia as well as Vietnam to grow continuously as well as increase communication efficiency internally and with customers. With many years of experience in implementing ERP, Onnet believes that an "All in one" ERP solution is the best for a business to grow and develop.

Learn more about Onnet Consulting Malaysia: https://onnet.my/