Company Name: KBX-PH (My-Medicine)
Location: Myanmar
Industry: Health Supplies / Health Tech
Company Size: 30
No. of Odoo Users: 20
Apps Implemented: Events, Social Marketing, Studio, Manufacturing, Purchase, Inventory, Website, eCommerce, Live Chat, Accounting, Sales, Invoicing, Discuss, Contacts 
My-Medicine is an inclusive health-tech company offering millions of people in Myanmar real-time access to quality, affordable healthcare. The company's digital health platform assists patients with telemedicine, medical records and prescriptions, online drugstore with pharmacist's consultation, nurse on demand, wellness programs, and healthcare information.

Disintegrated Data and Manual Migration
Before Odoo, My-Medicine used different tools for its eCommerce platform, appointments, and inventory. With customer orders, specialist appointments, and product catalogs managed on different platforms, the online pharmacy found these tools restrictive — they needed more ground for add-on features to improve services. 
Disintegrated and with limited services, the previous management tools also contributed to a time-consuming workflow prone to human error. Taking sales orders on an eCommerce platform and stock managed on an Excel sheet, the sales team at the online pharmacy had to manually check up on and update the stock level on the Excel sheet each time a new order was registered — and it required even more time and manual effort to migrate all data across platforms.
My-Medicine finally opted for Odoo because it answers all their needs: data centralization, accounting-sales-inventory services, and API integration with other business tools.
Fully Automated Workflow for 80% Boost in Efficiency
The Odoo eCommerce, Sales, and Inventory apps responded directly to My-Medicine's requirements.
While the eCommerce app assembles all orders from the online pharmacy's website, Odoo Sales is the app My-Medicine uses to record the rest of the sales made via their social media platforms. Approval requests would then come through Odoo Purchase to the purchase managers to add an extra layer of security, ensuring that the amount of medicine purchased by the customer complies with the regulations in Myanmar. 
With the eCommerce, Sales, and Purchase apps connected to the stock database on Odoo Inventory, every new verified sales record triggers a webhook to generate purchase orders and reserve and allocate goods automatically. With this integrated feature, the Customer Experience team can access accurate real-time stock availability, promising optimal service delivery.
The integrated Odoo solution digitizes most of the work. It helps My-Medicine automate 70% of the existing workflow, skipping all the overdue manual tasks and back-and-forth, achieving an 80% improvement in overall efficiency. 
Customized Reporting System for Improved Business Performance
Another major advancement the online pharmacy experienced after implementing Odoo is a total reduction in paper use. 
The automatically generated reports would be the perfect illustration to prove this point. Having everything updated and synchronized by itself, the Odoo system renders comprehensive monthly reports that present sales performance, highly received products, and best-performing salespersons. These reports are informative and helpful tools for My-Medicine to refine sales strategies and seek continual betterment in business revenue. 
To further tailor the system to their needs, the telehealth company also utilizes Odoo Studio to customize more reports with the help of their dedicated Odoo Business Advisor and Functional Consultant. In a few clicks, the team can generate invoice reports that reflect all details, including discount applied and issue date, to better understand and evaluate the effectiveness of the different sales and marketing strategies. 
My Functional Consultant Rafael guided me on how to use the Studio app effectively, and Zay, my Business Advisor, explained everything about the system to provide every detail and piece of information I needed to know. They are very supportive and responsive, and I am very happy with most of the Odoo features. I believe Odoo will be very helpful for other businesses in Myanmar, too.



The Many Pros of the Odoo Digital Transformation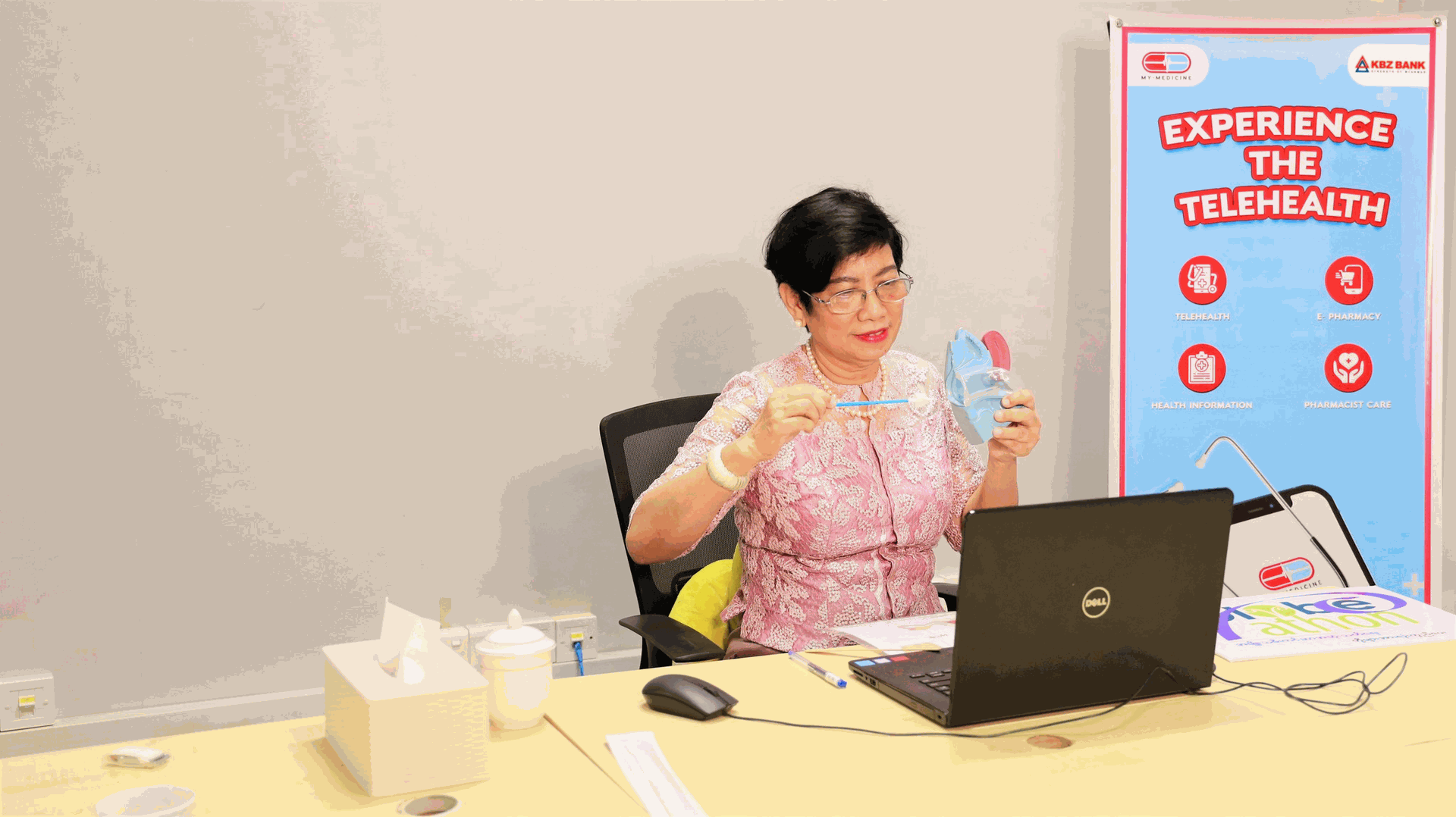 Owing to the automated workflow and comprehensive reports, My-Medicine has streamlined the business processes to save time and reprioritize the company's resources while facilitating an open and transparent reporting mechanism visible to all stakeholders for an improved user experience. 
What's also worth mentioning is that the digital transformation with Odoo has helped the online business achieve a 100% reduction in paper usage, hence waste, to align with its innovative and digital nature of business.
Experience the Digital Health