Company name:

Forest Bubble


Location (city, country):

Jakarta, Indonesia


Industry:

F&B


Odoo users:

20 users


Size of the company (No. of employees):

50 employees


Apps:

CRM, Purchase, Inventory, Manufacturing, Quality, POS, Sales, Invoicing, Accounting, Studio


Odoo Implementation:

Odoo Saas

About Forest Bubble
Founded in 2017, Forest Bubble is one of the budding startups in Indonesia that rode the Bubble Tea (Boba) wave which has swept Southeast Asia by storm. As the varieties of bubble tea drinks evolve at breakneck speed, the industry competition is equally fierce. Yet, Forest Bubble has surpassed market hurdles and found itself at the top of best-seller rankings on Tokopedia in the last three consecutive years.

The company accredits its success to its premium products, innovative flavors, a loyal clientele of 18,500 customers, and HORECA (hotels, restaurants, and cafes), as well as a manufacturing & supply chain transformation with Odoo.


A Tough Blend of Solution
Before Odoo, Forest Bubble used excel spreadsheets, a local POS System, Pawoon, for sales, and Accurate, for accounting operations. After one year of using the systems, the management team encountered some roadblocks:

 1. They were unable to integrate the two software; time was lost in manually entering retail sales and invoicing data to the accounting system

2. They could not customize important features; For example, customer profiles had limited fields on their POS, and their previous inventory could not trace inventory data in real-time.

3. There was no custom access rights function, so company data security concerns were rising.
With this analysis, the team decided to reboot all operations with a single integrated system, therefore they trial-tested several local and international ERP systems.
From a Startup to a Powerhouse
Forest Bubble's CEO, Muadzin Jihad, received suggestions from members of a local SME community to explore Odoo. He then scheduled a demo with a business advisor and soon found the software to be a promising fit for the company. It could cater to Forest Bubble's business, module by module, with flexible customizations. As first-time ERP users, they were especially pleased with the easy onboarding and valued the guidance of their Odoo functional consultant, Angeline Widjaja.
The company now uses a complete suite of Odoo apps to manage its business, namely CRM, Purchase, Inventory, Manufacturing, Quality, POS, Sales, Invoicing, Accounting, Studio. And, the greatest breakthroughs emerged in its inventory and manufacturing operations.
Every detail counts in the formula
With Odoo's integrated manufacturing and maintenance apps, all of the company's manufacturing processes were clear, organized, and centralized in just one app. For the first time, Forest Bubble's production unit employees' could operate work centers and manufacturing lanes with a clear and easy-to-use system. The other in-app features that make their jobs easier now are, equipment logging and maintenance, employee allocations, up-to-date information on the components (ingredients) of new products, assembly line automation, and real-time communication.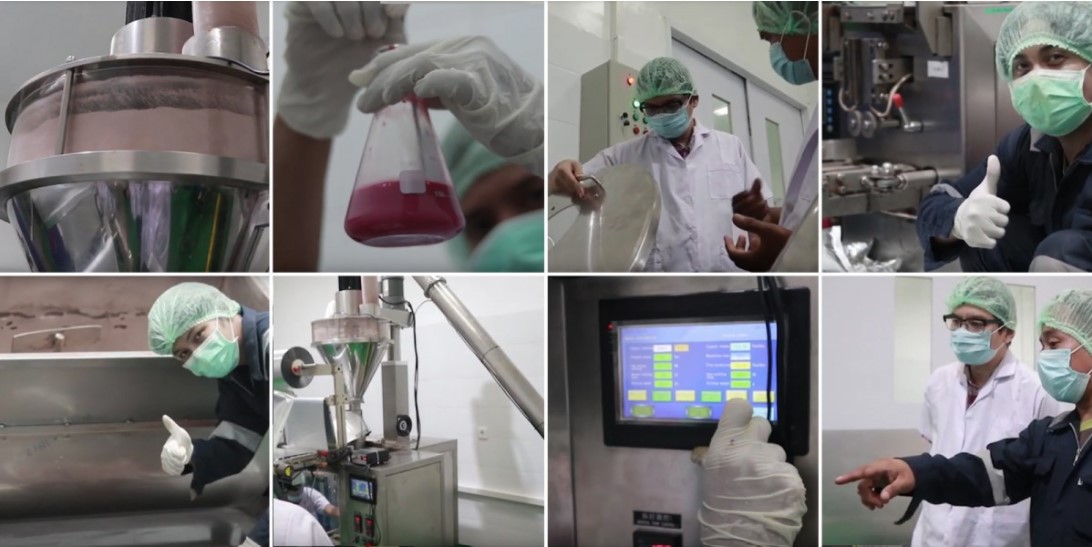 As an F&B producer, one of the top priorities of the supply chain unit is to ensure quality in every batch of production. The Quality app helps them reach this goal as the manager sets up the quality control points for the staff to register all products under the proper specifications and quality standards.

The warehouse team uses the Inventory app when receiving both raw materials and finished products and keeping track of dispatches to different destinations (online customers, B2B deliveries, and retail shops). They also use the integrated Barcode app to trace products' serial numbers and lots, which improved overall performance & process time by 15%.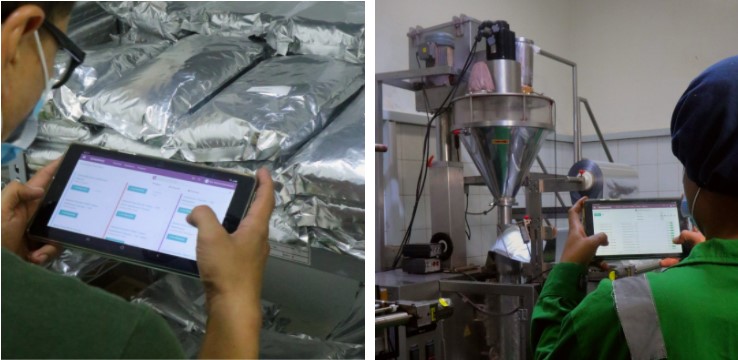 After upgrading to a new accounting system, the accountant has seen major improvements as the Accounting app is integrated with the rest of its apps and operations. He can now independently retrieve financial information (without sending requests to the sales/admin team as before), settle all accounts timely and accurately, and also keep track of postponed customer invoices and operation payments. Most importantly, he is also able to handle hundreds of vendor bills per month that each has different payment terms with Odoo's 'payment terms' configuration.

Another feature that the company finds to be indispensable is the latest E-Faktur integration in the Indonesian localization module. It allows them to automatically generate a CSV file for one tax invoice or for a batch of tax invoices to upload to the Tax Office e-Faktur application.

Going Above and Beyond with Odoo
Since it has turned into a powerhouse with Odoo, Forest Bubble's new motto for success is to go above and beyond in maintaining optimal production levels and steadfast services. It has tapped into the potential that it never knew it had before, but now Muadzin, his partner Hafizh Suradiharja, and their management team have greater confidence in scaling the business to new heights with Odoo.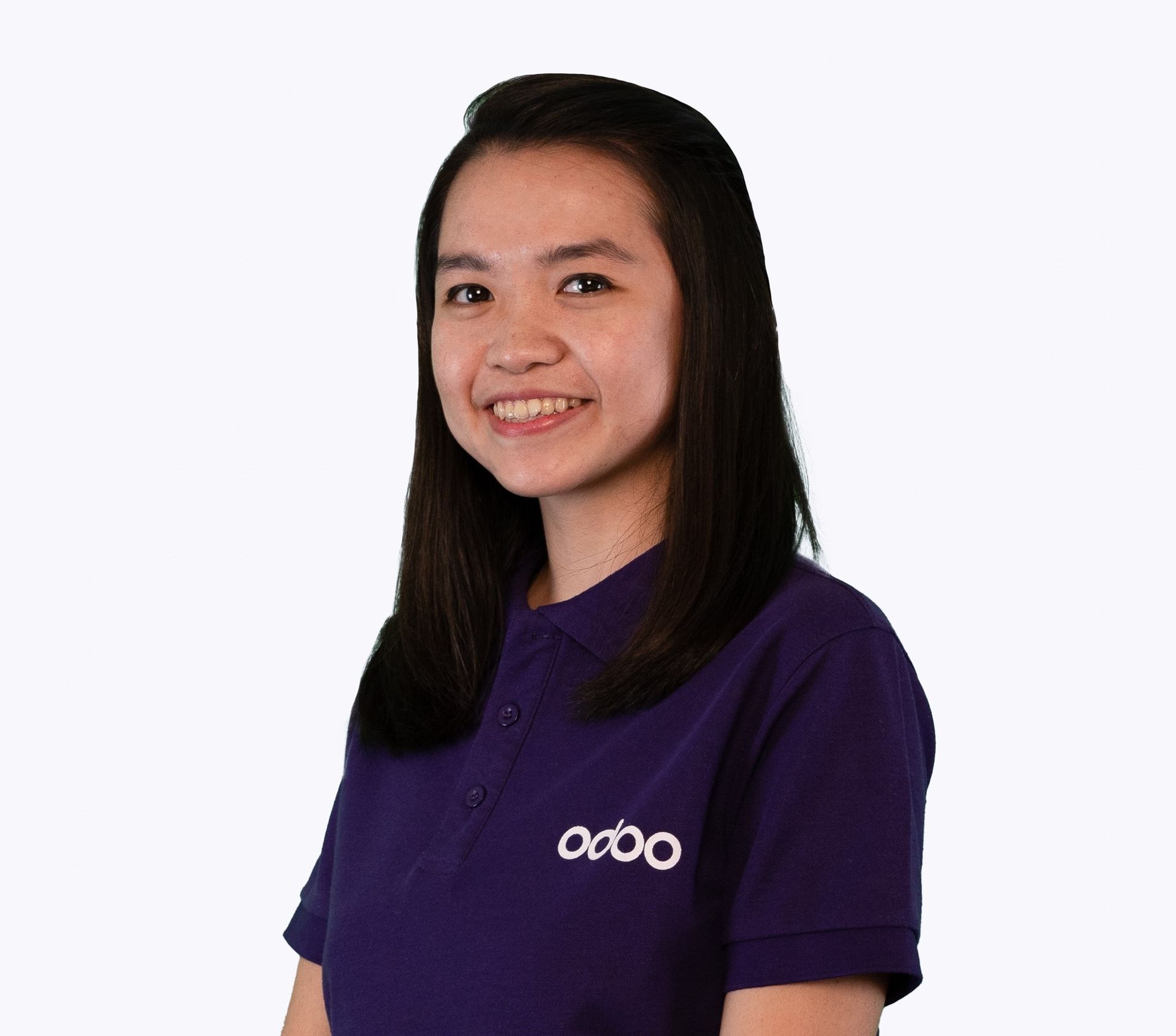 Functional Consultant Profile
Angeline Widjaja is an in-house representative whose role is to provide full support and optimal solutions when implementing Odoo projects. Angie continues to provide expert communication and covers two of the most important aims, extraordinary results, and satisfied clients.