Company Name: The Belgian-Luxembourg/Thai Chamber of Commerce
Location: Thailand
Industry: Non-profit
No. of Odoo Users: 17
Partner Name: SafeComs Network Security Consulting Co., Ltd. (https://www.safecoms.co.th)
Hosting Type: Odoo.sh
Apps Implemented: Surveys, Subscriptions, Events, Email Marketing, Accounting, eCommerce, Website, Sales, Invoicing, Discuss, CRM, Contacts, Calendar
The Belgian-Luxembourg/Thai Chamber of Commerce (BeLuThai) was established in 1992, succeeding the Thai-Belgium Business Association, with the aspiration to build a community for Belgian and Luxembourgish businesses, including travel agency Agoda and hospitality groups Amari, SO/Bangkok, and Sofitel in Thailand.
Having experienced a streamlined workflow with Odoo on a free trial, the Chamber invested in the full-featured Odoo Enterprise system to revamp its manual workflow to serve its growing members with enhanced market support and more enticing networking events. 
The Hassle of Manual Event Planning, Registration, and Marketing
​
Hosting networking events is one of the many ways BeLuThai maintains a close-knitted community. 
Time-consuming with heavy reliance on manual labor, the way the NGO used to plan and manage its events was rather amateur before its Odoo implementation. 
BeLuThai did not have a centralized way or system to promote its events. The team would reach out to its members via various social media platforms and communication channels to promote the event and take registration on Google Forms. After that, member details of those who signed up would be manually collected from the Chamber's contact list and compiled into an Excel sheet for tracking attendance rate and issuing invoices and receipts — this process took at least an hour and was prone to human error. 
The NGO's marketing team then takes another couple of hours to import the email addresses onto Mailchimp by hand to schedule reminder and follow-up emails before and after the event. Additionally, they made sure to include these contacts in the monthly newsletters — again, manually — leaving no stone unturned in their efforts to engage with the audience, however inconveniently.

Seamless Odoo Support
With Odoo, the same tasks can be done with only a quarter of the time BeLuThai used to spend having the system take full charge of data governance.
Thanks to the integrated Odoo Website, Events, and CRM, BeLuThai now allocates 15 minutes to set up, post, and track a Chamber event with the no-code tools. The Odoo Website Builder allows the NGO's marketing team to create an event page directly on the front end with ready-made design building blocks without the need for knowledge of CSS and Java. This allows the creator to get an instant webpage preview and is the most convenient to make any last-minute formatting update.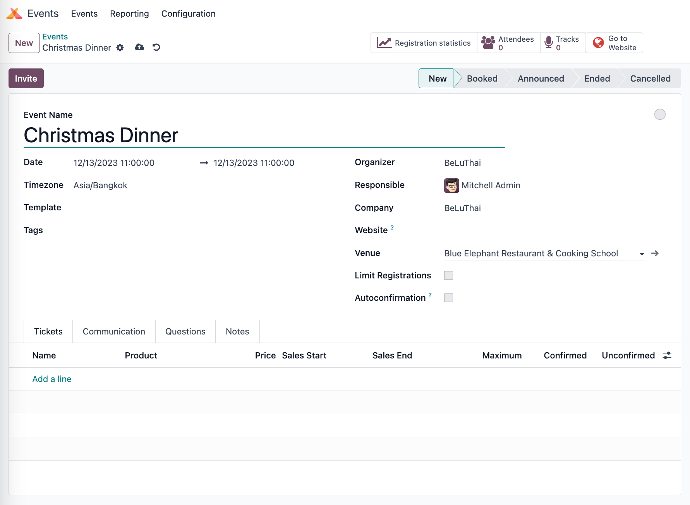 Furthermore, the integrated Odoo solution facilitates automatic data sharing and channels all registrators' details onto the Email Marketing app via Odoo CRM. Owing to business automation and data centralization, the marketing team can save time on data entry, with the surety that no contacts are lost in the system. 
And this is also how BeLuThai builds its mailing list on Odoo CRM. Adding onto the 2000 recipients, the NGO is able to grow its subscriber base with every new registration. Besides receiving the latest updates and market news, each contact is also a sponsorship opportunity for the Chamber to host more value-adding events in the future.
Overseeing the Business Performance

Managers at BeLuThai are reaping the benefits of the new Odoo system, particularly its real-time report generation feature. With Odoo CRM, account managers now have a comprehensive overview of a member's past activities, conveniently accessible within a single window; meanwhile, Odoo Email Marketing allows managers to evaluate the email marketing campaign performance effortlessly through automatically generated reports on click-through and open rates. These insightful reports enable managers to assess the impact of their campaigns and make data-driven decisions for future strategies.
At the same time, the accounting team across the office can create, collect, and process invoices and receipts using Odoo Invoicing and Accounting, also thanks to the real-time data sharing supported by the system.

I like that Odoo is an all-in-one platform that allows us to manage every aspect of our business needs.

Into Another Decade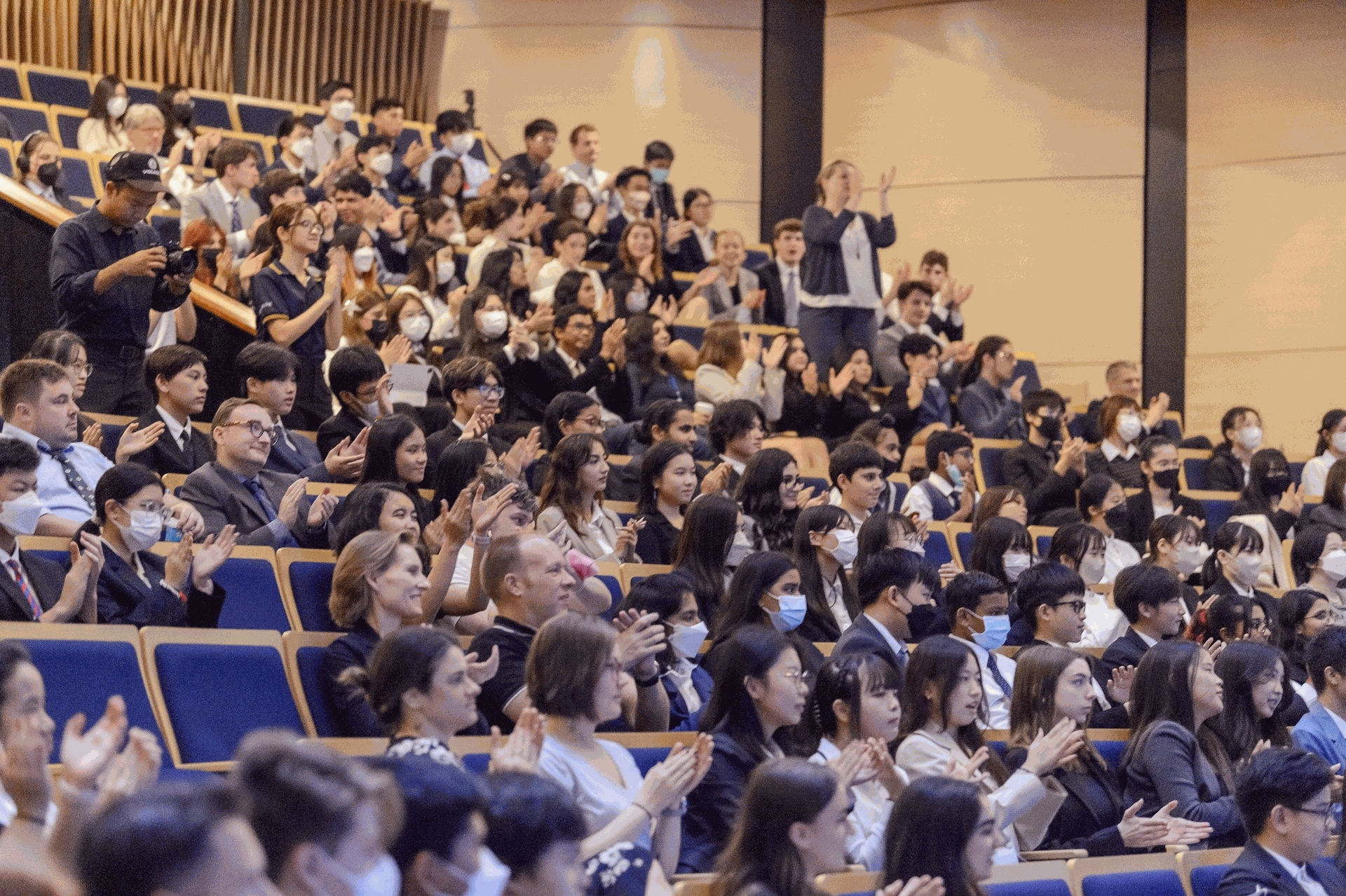 By partnering with Odoo's Silver Partner, SafeComs, BeLuThai successfully streamlined its daily operations and optimized resource utilization. 
As the Chamber enters its fourth decade, it remains committed to enhancing its members' experience. To achieve this, BeLuThai is actively developing a membership portal on Odoo that offers the convenience of remembering members' login details on their devices. This feature aims to provide seamless access and personalized experiences, reflecting BeLuThai's dedication to continuously improving its services for its valued members.
The Belgian-Luxembourg/Thai Chamber of Commerce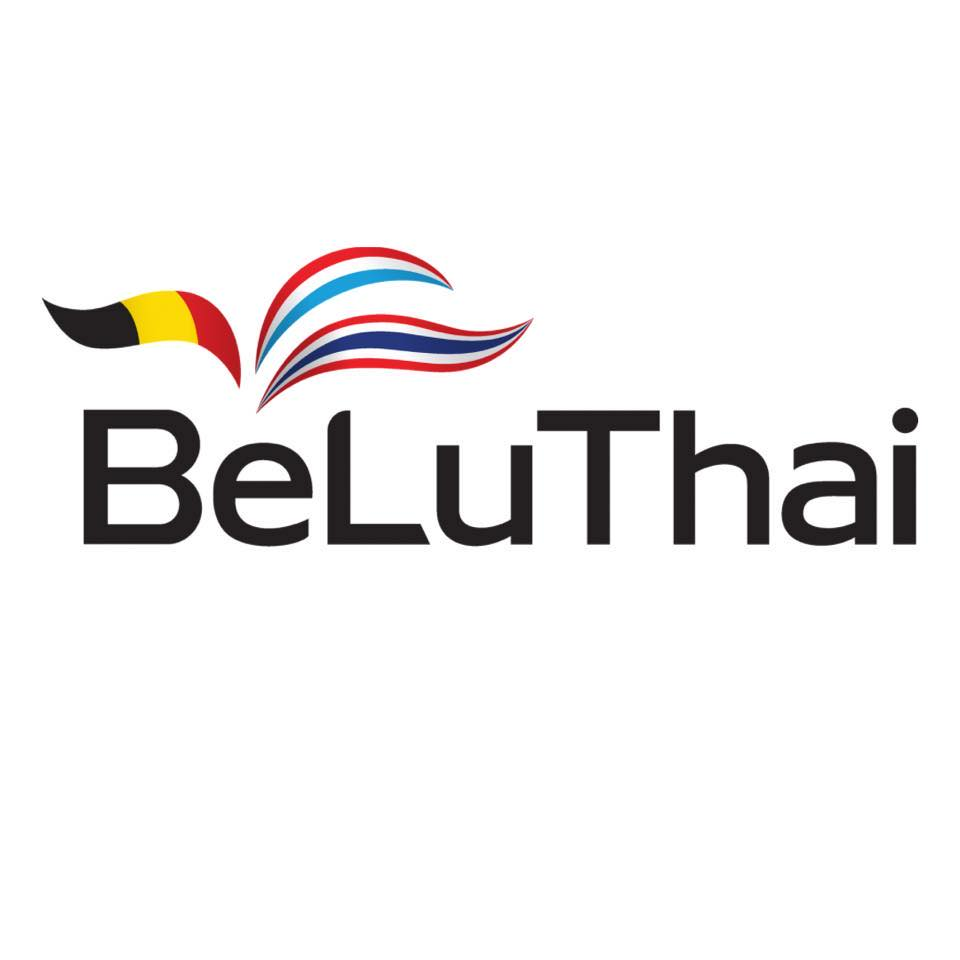 ​
​