Company Name: 

Maintenance Manager Co. (Handyman)


Location: 

Al Khobar - Saudi Arabia


Industry:

Equipment Services / Home Appliance Services


Company Size:

 65+ Employees
Odoo Backend Users: 30+
Odoo Portal Users (Technicians): 35+
Odoo Portal Users (Customers): 14,000+


Apps: 

CRM, Sales, Purchase, Inventory, Accounting, Time Off, Planning, Website, Expenses
Third-Party App Integrations: WhatsApp Messages, Firebase Push Notifications, Android Application for Technicians, iOS Application for Customers


Implementation Partner:

 Brainvire Infotech, Inc.


Implementation Timeline:

4-5 Months 
Have you heard of Handyman (Maintenance Manager) from Saudi Arabia? They're a top-notch service provider specializing in maintaining home appliances, air conditioning systems, plumbing, and pest control. Their mission is to make lives easier, while keeping properties safe and valuable, through comprehensive maintenance solutions. 

What sets Handyman apart from the competition is their vision to revolutionize the maintenance industry in Saudi Arabia. They're dedicated to offering the fastest (and most efficient) home appliance and air conditioning services. And they take their commitment seriously -- aiming not just to meet, but to exceed, customer expectations and ensure ultimate satisfaction. 

Like many businesses, Handyman has had to adapt to the changes brought about by the COVID-19 pandemic. It's been quite a journey for everyone, to say the least! As you could imagine, this shift in the landscape has also affected the maintenance sector, leading to the widespread use of eCommerce platforms. Nowadays, you can find everything online, from groceries to education, and of course, even maintenance services. In short, it's become a necessity to ensure uninterrupted service delivery during these challenging times. 

Handyman understands the importance of keeping up with the times and staying connected with their customers. By embracing these online platforms, they can continue to provide exceptional services, while prioritizing safety and convenience for all. The objective is to make life a little easier, and ensure peace of mind, as far as home maintenance is concerned. 


Empowering Customers with Innovative Maintenance Solutions

When it comes to home appliances, proper maintenance is crucial for their longevity and optimal performance. That's why many appliance owners prefer the expertise of professionals who understand the intricacies involved. Handyman has established itself as a trusted partner, serving a diverse clientele in the Middle East, by providing exclusive and reliable maintenance services. 

During the COVID-19 pandemic, many customers hesitated to seek emergency repairs. Recognizing the importance of supporting their valued customers, Handyman decided to extend their assistance in new, innovative ways. To ensure a seamless service experience, they turned to Brainvire to help them develop a robust retail eCommerce solution.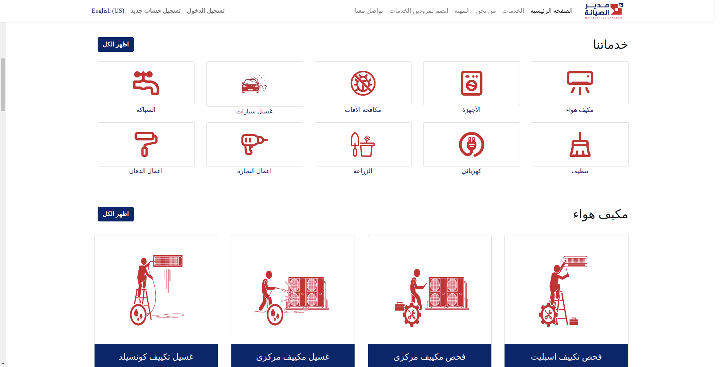 Brainvire conducted extensive research and analysis, considering the client's requirements, and aligning them with customer expectations. This proved challenging, since the client had a minimal digital presence before the pandemic. In response, Brainvire proposed the development of a cutting-edge multi-vendor product-selling marketplace and a feature-rich eCommerce platform customized with Odoo to meet the client's needs. 

The resulting marketplace provides a user-friendly interface that effortlessly connects customers with industry experts, making appliance maintenance services completely hassle-free. By embracing digital innovation, Handyman aims to carve out a unique online presence in their industry, by offering unmatched convenience and satisfaction to its customers.

In the following sections, we will thoroughly explore Handyman's comprehensive maintenance solutions. We'll highlight their wide range of services, and the key benefits customers can expect when they partner with Brainvire, a trusted Odoo partner. 
Expectations and Goals: Enhancing Efficiency and Customer Experience with Odoo

When Handyman decided to implement Odoo, they had several expectations and goals in mind. Their main focus was to enhance operational efficiency and improve the overall customer experience. Let's take a closer look at what they were aiming for: 

Improved Time Consumption: Handyman wanted to optimize the time it took to process service requests. They aimed to reduce the response and resolution time, ensuring quick and efficient service delivery to their customers. 

Transparency: The brand desired complete transparency in its operations, especially regarding customer orders and service requests. They wanted a system that provided real-time updates and visibility to customers and their teams. With this in place, clear communication and service progress tracking could be maintained. 

Team Efficiency: Handyman aimed to enhance coordination and collaboration between departments. They wanted to improve the efficiency of their teams by implementing a system that facilitated seamless communication and information sharing. 

Cross-Department Integration: Integration among various departments was identified as a crucial need to optimize their workflow. Handyman wanted to establish connectivity between their field staff/technicians, customer care, purchase, and storekeeping departments. This integration would streamline processes and enable better decision-making. 

Field Staff/Technicians: Handyman desired a solution that would enable their field staff to access accurate customer addresses through Google Maps. This would reduce travel time and improve service efficiency.
 
Customer Care: Real-time visibility into the availability of field staff was a priority for Handyman. They wanted to know who was available before assigning service requests. This way, they could assign tasks more effectively, and provide accurate information to customers regarding service timelines. 

Purchase: Handyman aimed to simplify the estimation and planning process for purchasing fast-moving spare parts. They wanted a solution that would allow their purchase team to manage and procure the required inventory more efficiently.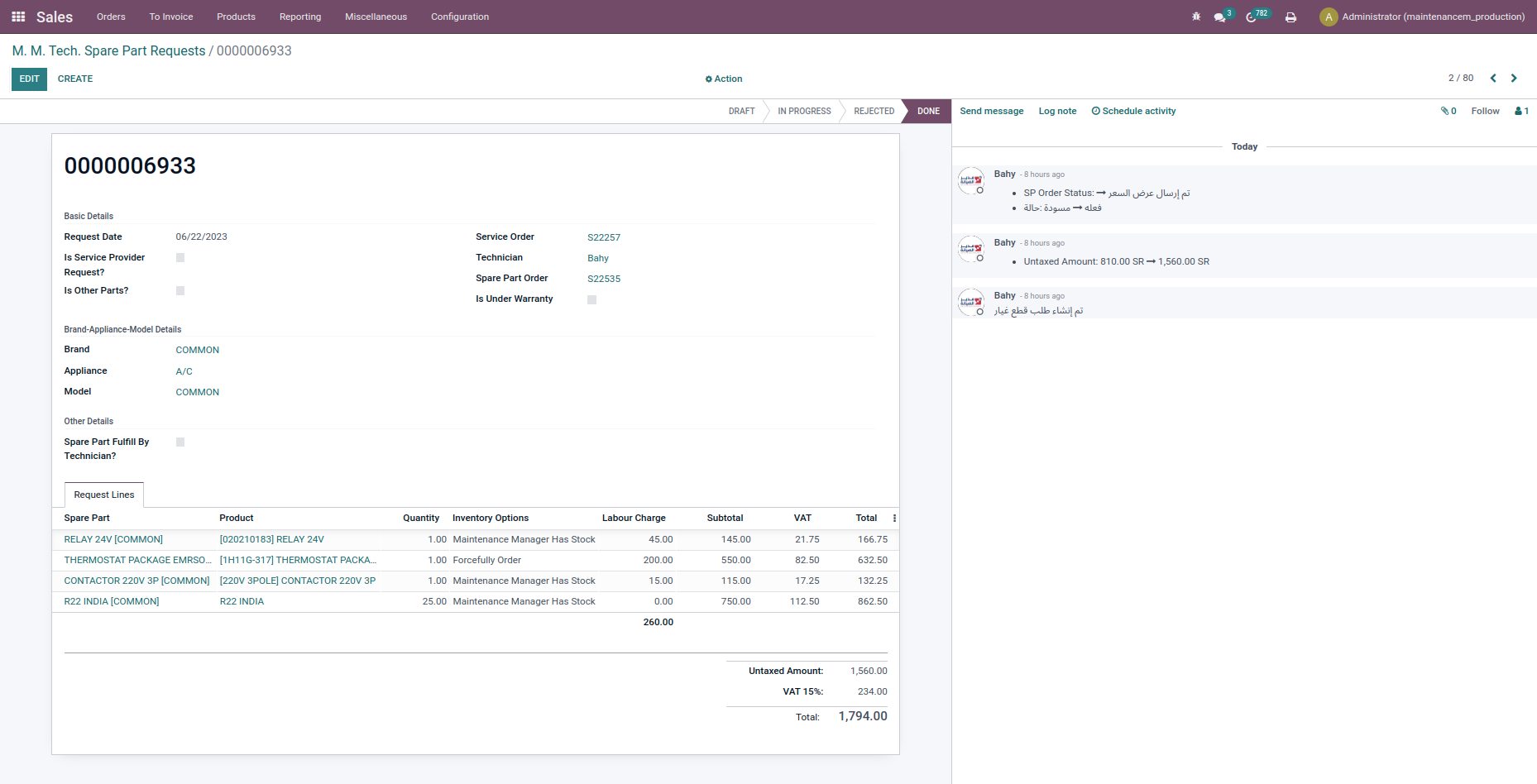 Store Keeper: The brand desired a system that would make it easier for their storekeepers to manage stock with minimal manual intervention. They sought to automate stock tracking and ensure optimized inventory levels. 

By addressing these expectations, Handyman aimed to enhance their overall operations, and deliver exceptional service to their valued customers.
Understanding and Overcoming Challenges

Handyman faced various pain points that necessitated the implementation of a comprehensive solution to tackle their challenges head-on. 

1. Duplication of Work: One of the significant issues Handyman encountered was the duplication of work across different departments for each service request. This resulted in inefficiencies, wasted time, and an increased risk of errors. Without a streamlined system, tasks were unnecessarily repeated, negatively impacting productivity. 

2. Disintegrated Software: Another challenge was integrating the different software systems used by Handyman's departments. Each department had its system for managing specific aspects of the service request process. This lack of integration made it difficult for teams to collaborate and coordinate effectively. Additionally, cross-verifying information over multiple systems added complexity and consumed too much of their valuable time. 




To address these issues, Handyman sought a unified solution that would streamline their processes, eliminate duplication of work, and integrate their software systems. They wanted a centralized platform to combine all the necessary information and functions, facilitating seamless communication, collaboration, and real-time updates for all teams involved in the service request lifecycle. 

Handyman aimed to enhance operational efficiency, minimize redundancies, and boost overall productivity by implementing an integrated software solution. Consolidating data and processes would enable teams to work more cohesively, reducing the chances of errors and delays. This comprehensive solution would ultimately optimize service delivery, improve customer satisfaction, and provide a solid foundation for future growth and scalability. 
What Solutions Did Odoo Provide?

Handyman has adopted a complete solution based on the Odoo platform to handle the issue of job duplication and disintegrating IT systems. 

Using Integration to Eliminate Extra Steps 

The company streamlined operations by merging the disparate Odoo installations utilized by Handyman's several divisions. The service request procedure was simplified and streamlined, due to the integration of these two systems. Teams could coordinate their efforts and access real-time data by having everything they needed in a single, easily accessible location. 

With Odoo in place, Handyman now has more visibility into the status of each service request at every stage. Customers, and the Handyman team, can quickly see the quality of their orders and service requests because of the system's centralized nature. This openness improved communication, reduced misunderstandings, and ultimately led to happier customers. 

Departments inside Handyman could work together in real-time because of Odoo's unified system. Teams could collaborate and exchange information more efficiently without double-checking on different databases. The service request process was sped up because of the simplified communication and teamwork, reducing response times and increasing overall efficiency. 

Instantaneous Access to Field Employee Availability Improves Service Quality 

They integrated a planning module with Handyman's real-time field personnel availability function to improve customer response times and quality of care. The advantages of this approach were as follows: 

The installation allowed Handyman to see the availability of their field employees in real-time. The planning module made this data easily accessible, allowing customer requests to be quickly distributed to available employees.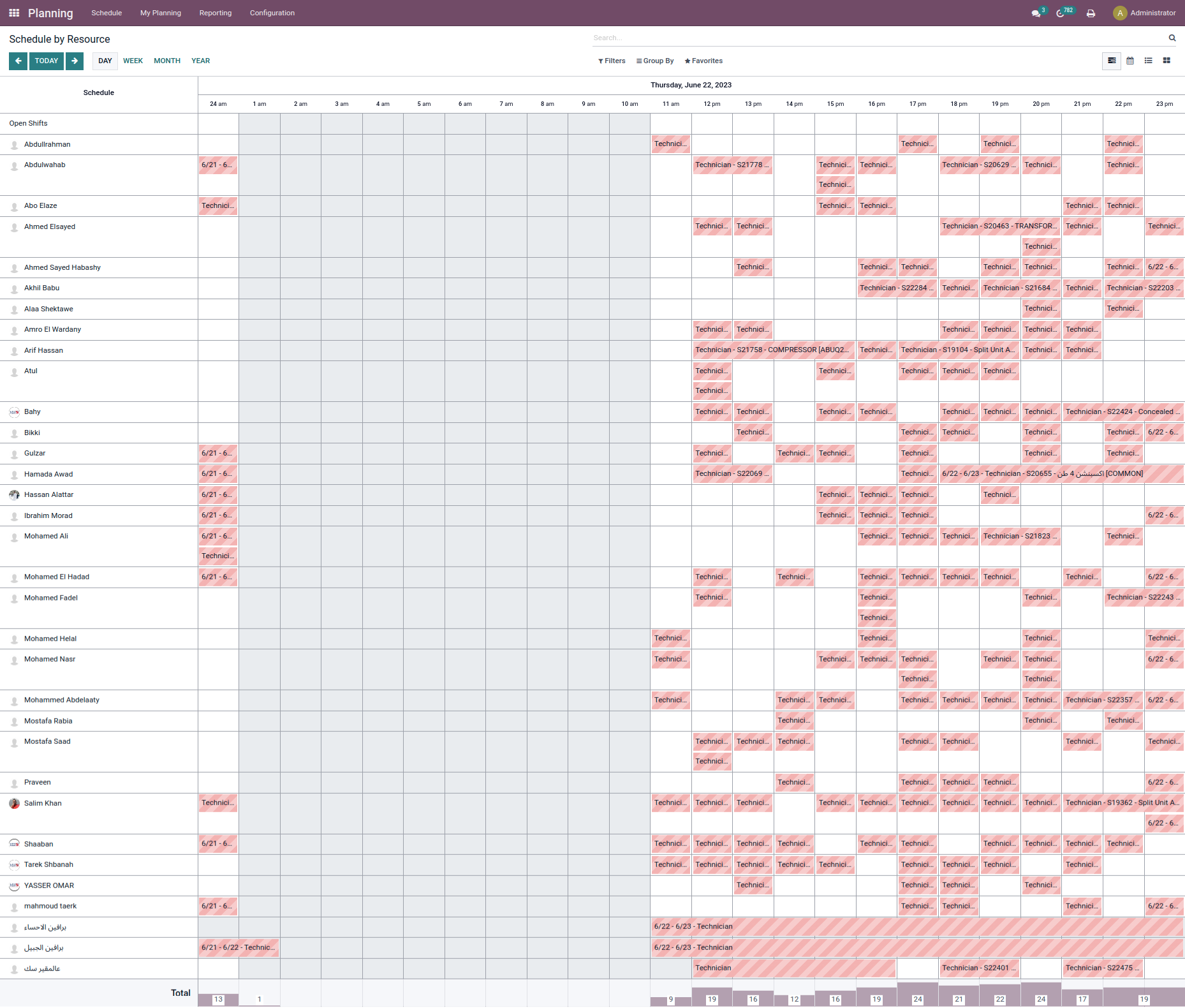 With the field staff availability function, Handyman could verify the availability of their personnel efficiently, helping them make more accurate and timely promises to clients. This helped provide more reliable estimates of when services could be provided, reducing the likelihood of overpromising or falling behind schedule. It was now possible to provide clients with accurate delivery time estimates.

In addition, the scheduling module allowed for easy scheduling of services. The Handyman team had instantaneous access to field workers' availability, enabling them to schedule appointments in under a minute. Faster response times and higher levels of customer satisfaction were the results of this simplified procedure, which, coincidentally, required fewer manual steps.

Apple's App Store and iOS Market 

Odoo, a comprehensive business management software, expanded its offerings with the launch of the Handyman module for iOS. This innovative module serves as both an app and marketplace, providing a streamlined platform for ordering and tracking handyman services.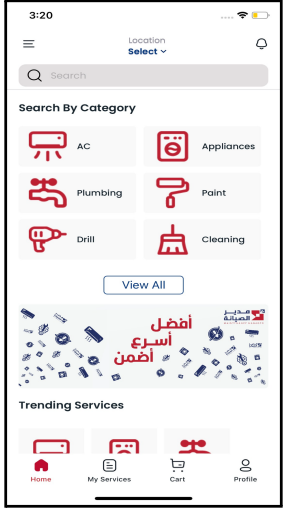 By leveraging Odoo's robust features, the Handyman module enhances transparency and efficiency in the service delivery process. Moreover, clients benefit from the flexibility to schedule appointments at their preferred times. With Odoo's Handyman module, businesses and customers experience improved accessibility and convenience when managing (and benefiting from) Handyman services. 

Team Efficiency via Simplified Procedures 

The Odoo module implemented a range of new procedures to maximize team productivity. These included: effective task delegation to different groups, real-time updates to ensure everyone stayed informed, leveraged automation for improved time and resource management, and optimized overall efficiency.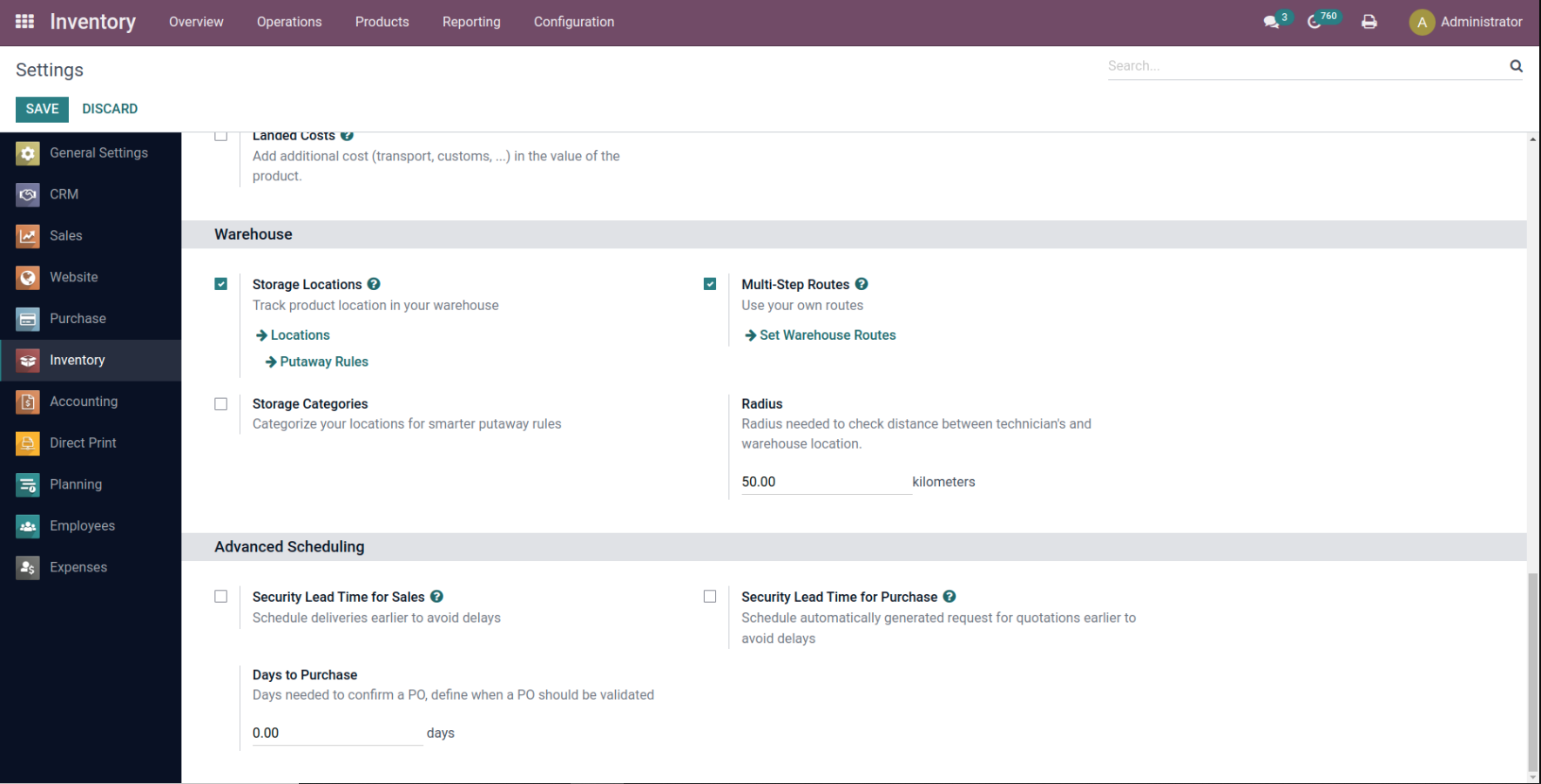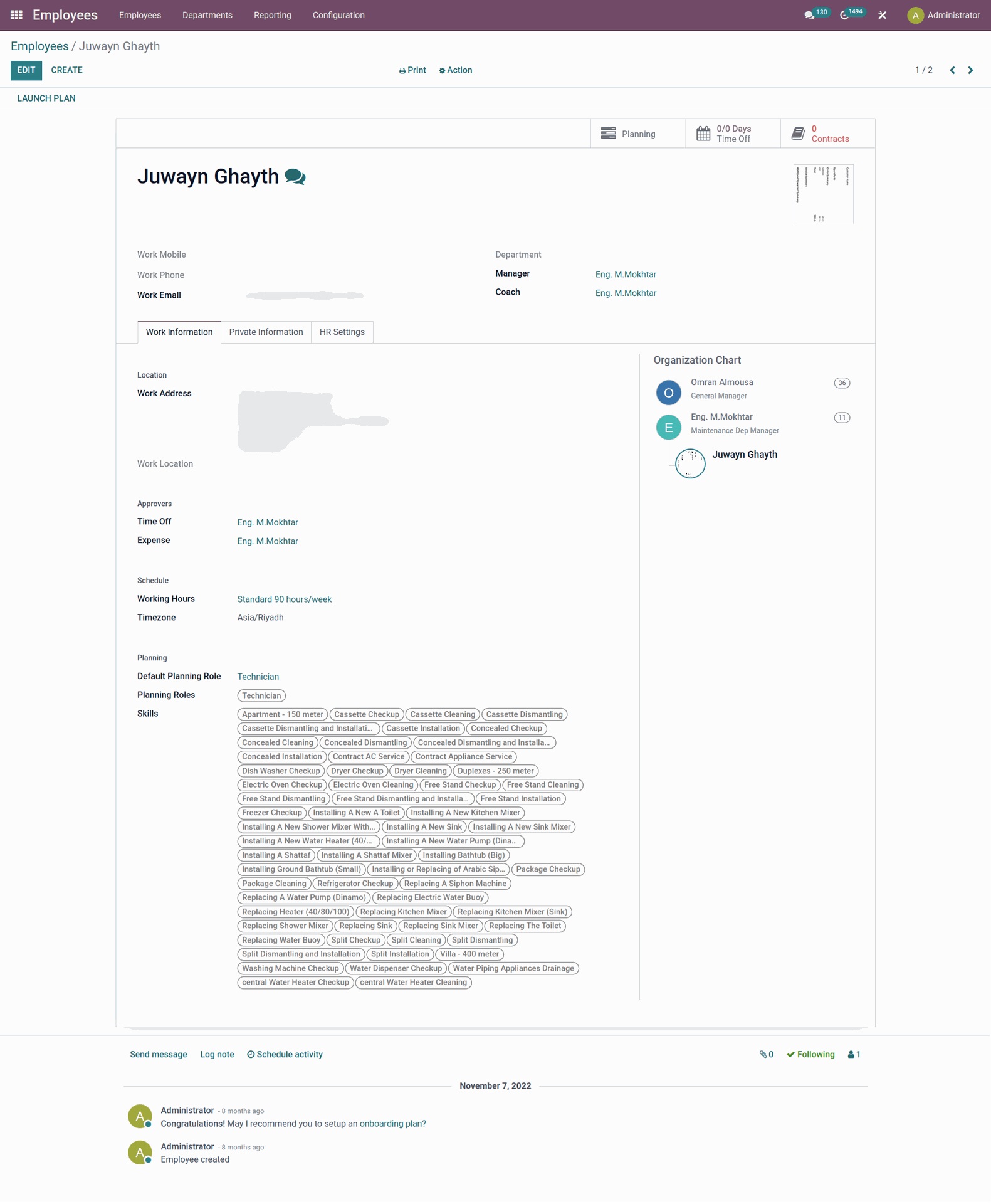 As a result of these enhancements, the team experienced a significant surge in efficiency and output. Implementing these procedures within Handyman's processes proved instrumental in boosting team performance and achieving remarkable results.

Storekeeper and Purchasing Office Automation 

Handyman is successful because it uses integrated automated systems for its storekeepers and procurement management. This automation simplified the procedure of acquiring new replacement components. An intuitive geo-location allocation mechanism was created to guarantee further effective stock management and uniform wait times for requests. 

Connectivity for Service to Customers 

Brainvire connected several contact channels with Odoo's backend to improve customer service. The company integrated WhatsApp, an SMS gateway, and Firebase Push Notifications to enhance communication between Handyman and its clients.



Collectively, these solutions elevated Handyman's storekeeper and procurement management, as well as the quality of service provided to customers. Customers had an intuitive interface with the iOS app and marketplace, and the simplified procedures and automation increased productivity. The connections allowed for trouble-free communication and assistance, resulting in more business and happier customers.
How These Adjustments Contributed To Handyman's Rising Reputation 

Brainvire's Odoo solutions have been critical in Handyman's expansion into new markets. Key ways in which these solutions have aided in the development of the brand are as follows: 

Saves Time and Materials 

Handyman saved a lot of time, thanks to the automation of operations and reduced human involvement. About 65% less time was spent processing service requests once Odoo was implemented. The brand was able to organize its resources better and concentrate on key objectives, both of which boosted its success. 

Integration Across Functional Areas Increased Productivity 

Handyman significantly increased productivity, simply by establishing communication and cooperation across previously separate areas, including sales, customer service, procurement, and inventory management. It cut down the time needed to coordinate, communicate, and complete a service request, thanks to real-time cooperation and synchronization of operations, which were made possible with Odoo. 

Handyman can now take on more work by standardizing their processes, which helps them provide even better customer service, and in turn, helps them expand their company.

Influential Foundation for Enhanced Integration Features 

Integration with other customer service apps, like WhatsApp (an SMS gateway) and Firebase, was made easy, thanks to the robust backend provided by Odoo. 

Because of this, efficient lines of communication and assistance were established, and the need to manage various platforms was removed. Handyman implemented cutting-edge services and kept the client experience consistent because of this new streamlined backend. They were already well-established in the market, but this integration took them to the next level! 

The solutions provided by Brainvire were constructive for Handyman, allowing them to simplify their processes, save time, increase efficiency, and significantly improve their customers' experiences. These results have been essential in the company's expansion and consolidation into the maintenance services industry, where they now hold a commanding share.
---
About Brainvire Infotech, Inc.

Brainvire Infotech is a prominent Odoo Gold Partner, having executed Odoo implementations in jewelry, manufacturing, retail, transportation, automotive, and real estate.

Thanks to a strong workforce of in-house experts, Brainvire's growth strategy has effectively expedited project deployment for over two decades.

Brainvire provides Odoo implementation services, such as: Complete Migration, Customized Core Odoo Modules, Retail Omnichannel ERP Solutions, Industry-Specific Solutions, GAP Analysis & Consultation, 3rd App Integration, Quality Assurance, Deployment & Rollout, as well as Training.

For more information, visit brainvire.com.