Tariq Pastries
Company Name: Tariq Pastries
Country: Bahrain
Industry: Food and Beverage
Main Apps: Purchase, Sales, Inventory, Manufacturing, Point of Sale, Accounting, Invoicing
Number of Odoo Users: 30
Odoo Customer Success Manager: Mira Al Khamanad
Odoo Implementing Consultant: Omar Elshweekh
Tariq Pastries, established in Bahrain in 1982, has become a staple in the local community, offering delicious, all-natural sweet, and savory foods baked fresh daily in ten branches across the Kingdom. The bakery's success lies in its skilled and professional staff, a mix of master bakers worldwide and locally trained Bahrainis who specialize in creating the finest regional delicacies such as baklawa, ma'amoul, kunafa, qatayef, cakes, canapes, and more. Tariq Pastries' commitment to tradition is also evident in its in-house roasted nuts and coffee, carefully selecting the finest ingredients from around the world and roasting them to perfection in-house to ensure maximum freshness and flavor.
In addition to its sweets and savories, Tariq Pastries also offers a range of chocolates, perfect for any occasion. From handcrafted truffles to beautifully packaged gift boxes, Tariq Pastries' chocolates are a delicious and luxurious treat. With ten branches across Bahrain, Tariq Pastries has become a beloved part of the local community, offering a taste of tradition and a commitment to quality that has stood the test of time.
Tariq Pastries' dedication to using only the freshest, all-natural ingredients and its strong emphasis on training and development has enabled the bakery to pioneer the Eastern sweet-making industry, delighting customers with its delectable sweets and savories for over 30 years. With a focus on tradition and quality, Tariq Pastries has become a beloved institution in Bahrain, offering the finest regional delicacies, in-house roasted nuts and coffee, and a range of luxurious chocolates. Tariq Pastries' commitment to excellence has enabled it to stand out in a crowded market, with ten branches across Bahrain dedicated to providing its customers with the best possible experience.
Tracking Freshness and Quality with Odoo's Inventory

​


One of the biggest challenges Tariq Pastries faced was tracking expiration dates for their products. With an inventory that included perishable items like nuts, tracking expiration dates was critical to their operations. However, it was difficult for them to track and manage this data manually. The Odoo Inventory application came to the rescue by providing an easy-to-use platform to manage inventory and expiration dates. With Odoo, Tariq Pastries can easily track expiry dates, stock levels, and sales orders. This has helped them avoid stockouts and reduce waste, ultimately leading to increased profitability.
Sell Sweets and Treats with Ease

Tariq Pastries needed a reliable and efficient point-of-sale system to manage their transactions, including product configuration, invoicing, multi-currencies, taxes, invoicing and delivery addresses, and subscriptions. Odoo Point of Sale provided all of these features and more, with the ability to define document sequences, generate online quotes, and manage promotions and loyalty programs. Other features included linking products to categories, refunds and credit notes on POS, cash control, inclusive taxes, and integration with payment methods such as Talabat, Sadad, Benefit Pay, and more. Other considerations included cash opening balances, different cash journals for each shop, and employee discounts. Odoo Point of Sale also provided a way to view sales per branch, payment method, and product and generate reports such as VAT and PLU codes. Additionally, Odoo Point of Sale allowed Tariq Pastries to integrate with weighing scales and printers and provided support for barcode scanning.
Accounting Simplifies Tariq Pastries' Finances
Tariq Pastries needed a way to manage their finances effectively while adhering to local laws and regulations. With the help of Odoo Accounting, they could configure their company data, install the chart of accounts, and review taxes and fiscal positions. They were able to set up bank accounts, parameterize customers/vendors/products/journals, create opening entries, and generate financial reports. Other features included multi-currency options, bank statement import configuration, payment follow-ups, fiscal periods and accounting dates, and options for assets, analytic accounting, budget, and more. Odoo Accounting also allowed them to define sequences and configure tax, send assets templates, and manage prepayments. The application provided a localized Bahrain tax report and supported bank reconciliation, cash drawer journal, and credit card payments. Additionally, Odoo Accounting provided options for invoicing methods, fiscal positions, multi-currency, taxes, refunds, payment registration, and more.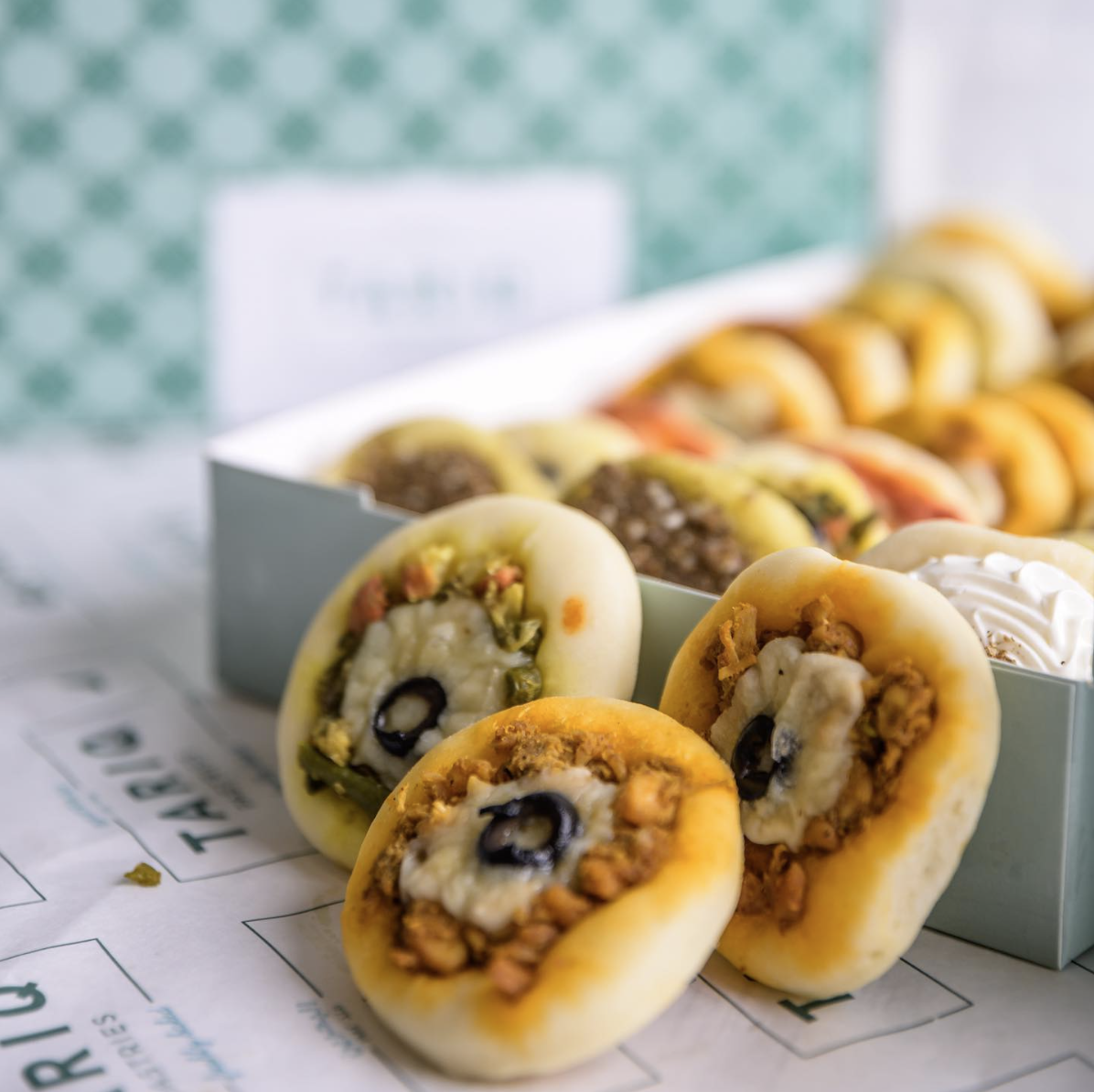 Conclusion
In conclusion, Odoo has helped Tariq Pastries overcome several challenges and transform its business. The Inventory, Manufacturing, Point of Sale, and Accounting applications have streamlined their operations and improved overall productivity, profitability, and customer satisfaction. By using Odoo, Tariq Pastries has been able to focus on what they do best – creating delicious sweets and savories – while leaving the backend operations to a reliable and efficient system.
Tariq Pastries