Company name: Emers Vietnam Co., Ltd
Location: Vietnam
Industry: Retail & Distribution
Implementation Timeline: 1.5 -2 months for each phase
Main Apps implemented: Sales, Point of Sales (POS), Inventory, Purchase, Invoicing, and Accounting
Partner name: Onnet Consulting (https://on.net.vn/)
About Emers
Established in 1997 in Taiwan, Emers Group is a conglomerate that first launched itself in the raw materials industry and expanded steadily into diverse businesses. Its long list of ventures includes raw material trading, sports brand distribution (wholesale, eCommerce & retail), sports & event marketing, media, e-literature, and arts & cultural foundation.
In 2019, Emers Vietnam was founded and named the official distributor of Nike Golf in Vietnam. A year later, Emers Vietnam became the official Nike distributing agent in Vietnam.

Today, Emers Vietnam is an official importer and distributor of accessories and sportswear from international brands such as Descente, GFORE, Champions, Asics, and more. They are marketed in retail chain stores and e-commerce websites.
Facing Challenges in a New Market
Emers captured a large opportunity in Vietnam, as the country has an estimated population of 100 million residents, the majority being young adults with a strong interest in sports fashion (a.k.a athleisure) apparel and products. As a new player in the Vietnam market, the management faced challenges on an operational level, as they had not yet streamlined their purchasing, warehousing, and accounting processes and online/offline sales channels.

To solve these problems, the Emers Vietnam team researched various business management tools. They soon discovered Odoo and decided to implement the software because they found the features to be comprehensive, adaptable and offered flexible integration options.
A Top-down Solution
The team got in touch with Odoo's gold partner, Onnet Consulting, to help them implement Odoo as they were experienced in Odoo integrations, were also located in Vietnam, and were familiar with the local business industries.

Onnet Consulting carried out an in-depth analysis to identify Emers Vietnam's challenges and implemented the following Odoo applications: Sales, POS, Inventory, Purchase, Invoicing, and Accounting.
They also integrated the Viettel s-Invoice and e-invoice solution, Odoo+Shopify integration, and Odoo POS integration with Delfi hardware.

Emers Vietnam had a top-down remodeling of operations which was carried out in the following units of projects:

1. Emers Retail
2. Emers Logistics
3. Emer Accounting
4. Emers E-Commerce: Odoo and Shopify integration
1. Emers Retail
During the business analysis, Onnet Consulting discovered that Emers Vietnam was having problems addressing retail consumers' needs in its commercial outlets. Emers Vietnam needed a fully integrated point of sales - POS system to facilitate the retail business procedures.

The "Emers Retail" project was built on Odoo Enterprise 15's upgraded features and offered the following solutions:
Multi-branch: Emers Vietnam can create multiple stores in their Odoo database and differentiate different users for each warehouse and store. They can also have a separate price list for each store, as each store has its own payment mechanism.

Supply chain management: In Odoo Inventory, the supply chain team can manage the central warehouse and retail stores all in one place, while having access to real-time stock tracking, inventory management across all locations, and shipment reviews.

Sales shifts: In Odoo Sales app, sales department managers and shift sales personnel could have their own accounts, this allowed shifts assigned to the employees and extra working hours to be easily tracked and managed.

Promotions: Onnet helped Emers to configure numerous promotions based on unique requirements, and automate recorded sales entries based on each invoice.

Membership cards: All of Emers' stores have membership cards, so the employees are able to track and manage the customer points and rewards in the system.

Reports: Lastly, Emers' management team can easily generate customized sales reports, whether it is by store, salesperson, and profits calculated by day, week, month, quarter, or year.
The Emers Retail project completion was a significant step toward expanding the presence of Emers' retail locations in Vietnam.
2.Emers Logistics
Since the company owned a sales channel with a large volume of goods and a wide variety of products that came in and out of inventory on a daily basis, effective inventory management was crucial for Emers' operations team.


The "Emers Logistics" project has made the employees' and management's life easier as it offered the following processing solutions:
Import Stock Move form Delivery Order & Transfer

Implement one import step for Master Product & one step import for PO

Customize reports according to product-specific properties and export reports in Excel format instead of PDFs
3. Emers Accounting
The "Emers Accounting" project was aimed to address the lack of organization and traceability of the company's accounting operations. To tackle this problem, Onnet Consulting introduced new integrations and localizations to optimize the accounting procedures:
Creation of reporting forms/templates according to Vietnam's regulations. Odoo's Accounting app complies with Vietnamese Accounting Standards (VAS), specifically Circular 200.

Fixation of accounting issues in Edit form, Balance Sheet, Profit & Loss, and Cash Flow Statement.

Integration of Viettel S-invoice, which supports the creation and synchronization of invoices from the Odoo system to the Viettel S-Invoice system accurately to simplify VAT invoice issuance for customers.
4. Emers E-Commerce: Odoo and Shopify integration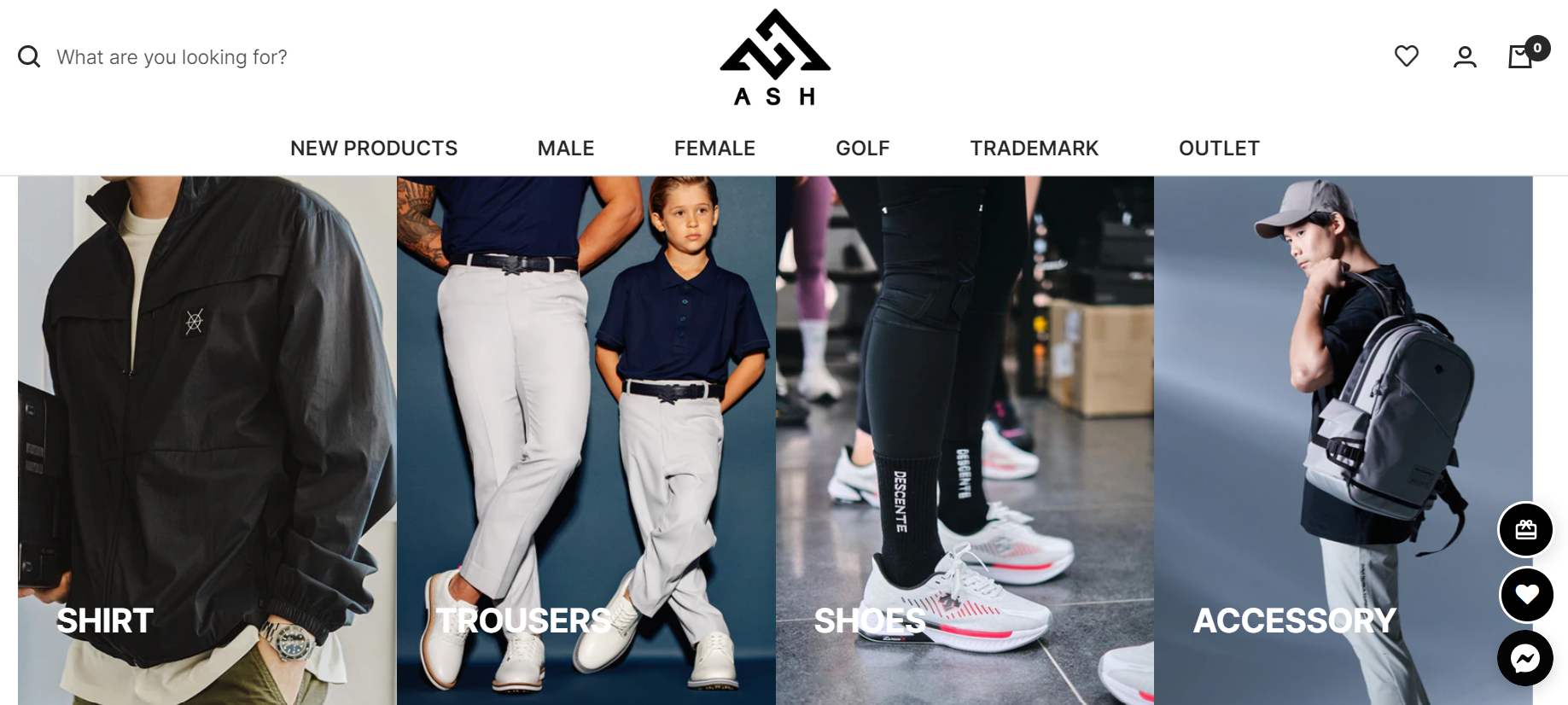 Besides owning a retail chain, Emers Vietnam also manages its sales on the Ash.vn e-commerce site. Emers Vietnam is particularly interested in managing orders from multiple channels and eliminating risks such as lost orders, slow delivery, loss of client information, etc.

The deployment of the "Odoo - Shopify Integration" project proved to be an effective way to help Emers address a big concern and provide a multi-channel experience for online and offline buyers via customer loyalty programs and unique promotions.
After the integration and customization, Emers Vietnam now enjoys the following benefits:
Synchronized products between Odoo and Shopify, master data management (product information, price, and quantity) in Odoo. There were limited fields when mapping between systems, while classified lists could be smoothly synchronized from Odoo to Shopify.

Centralized Ordering Management was allowed with automatically updated inventory information on Odoo. The ecommerce website managers can now assign specific warehouses for orders, oversee real-time Inventory updates, and effortlessly track and manage promotion programs.

Portal system provided for vendor updates, products, and view orders.
Best of Both Worlds: Healthy Retail & Ecommerce Operations
Emers now operates on minimal manual processes and has a seamless information system. The result is a dramatic increase in customer experience and productivity in every department. Inventory reporting, invoicing, and financial reporting have all been reduced to half the time they were previously. Meanwhile, the Customer Satisfaction Rate increased by more than 40% compared to life before Odoo.
​ Employees are satisfied with the new system with its intuitive interface. The success of Odoo is a force of encouragement for Emers Vietnam to expand the number of stores in the future.