Company Name: Brijraj Fashion Pvt Ltd​
Location: New Delhi, India
Industry: Retail (Women's Fashion Apparel) 
Apps Implemented: Accounting, E-Commerce, Inventory, Invoicing, Live Chat, Manufacturing, Point of Sale, Purchase, Sales, Website Builder
Company Size: 60
Number of Odoo Users: 10
Marking success with Odoo
Client's Overview:
Brijraj Fashion Pvt Ltd is a leading ethnic women's wear brand based in India. Inception in the year 2009, its seamless merge of modern fashion trends with traditional style is what made them one of the pioneers in the retail fashion industry. They were searching for an ERP platform that would help them with tools to manage data consistency and reporting process for sales, GST Calculation, and Invoicing. As a result, they chose Odoo as their solution. 

​
Key Challenges:
When In-house customized software failed to collect proper data and real-time updates, Brijraj Fashion decided to use Odoo to manage their data and reports to sustain and boost their growth by avoiding wastage of efforts and orders at the same time. 

1. Multiple Scattered System:
Brijraj Fashion relied on custom in-house Linux Software to manage their customers and orders data. They used to manage all the functionalities of manufacturing, inventory, purchase, sales and finance in multiple scattered systems. 

The company looked for many solutions that will help them simplify their business processes with a single seamless platform but found them too expensive and inconsistent. 

2. A unified report for the scattered business unit:
Brijraj Fashion has different departments/teams working on different units. Each of these departments was responsible for generating profit for the company as a whole and generating income on its own. Not only this, but all departments of the company are interdependent and for that, it requires a unified report to get a complete idea of inventory, orders, and sales. 

Brijraj Fashion over the time found it difficult to manage consistent data and reporting processes for sales, GST calculation and invoicing.

​

Solution:
Accounting:
Brijraj has noticed 50% time savings in managing bookkeeping and accounting data since using the Odoo Accounting module. Now that the company's data can be easily pivoted, the accounting staff can gain superior insights much more quickly.

Sales: 
Odoo is being used by Brijraj Fashion to manage all of its sales orders. Any sales order's current status is always visible. Additionally, it can quickly and automatically send shipment and pickup information to the warehouses. Brijraj Fashion now has an easy way to handle all of its partners in one location thanks to the Odoo Sales module.

Purchase:
Belonging to the fashion industry, Brijraj Fashion also needs to buy raw materials from various vendors. It can monitor purchase orders via the purchasing app. With the use of this module, Brijraj Fashion can communicate with suppliers in real time about orders for specific products, stock levels, and sales data, enabling them to make better-informed decisions and keep the demand and supply equation in check.

Inventory (Auto Replenishment):
Odoo's Auto Replenishment feature, a sophisticated component of the Inventory module, evaluated how well their products flowed across the supply chain. This was one of the most comprehensive components of the inventory app for Archway's effective inventory management. 

Point of Sale:
Brijraj Fashion may now simply track real-time stock levels thanks to Point of Sale. They can also monitor customer purchasing patterns. They can manage procurement with real-time control and precise forecasting thanks to POS.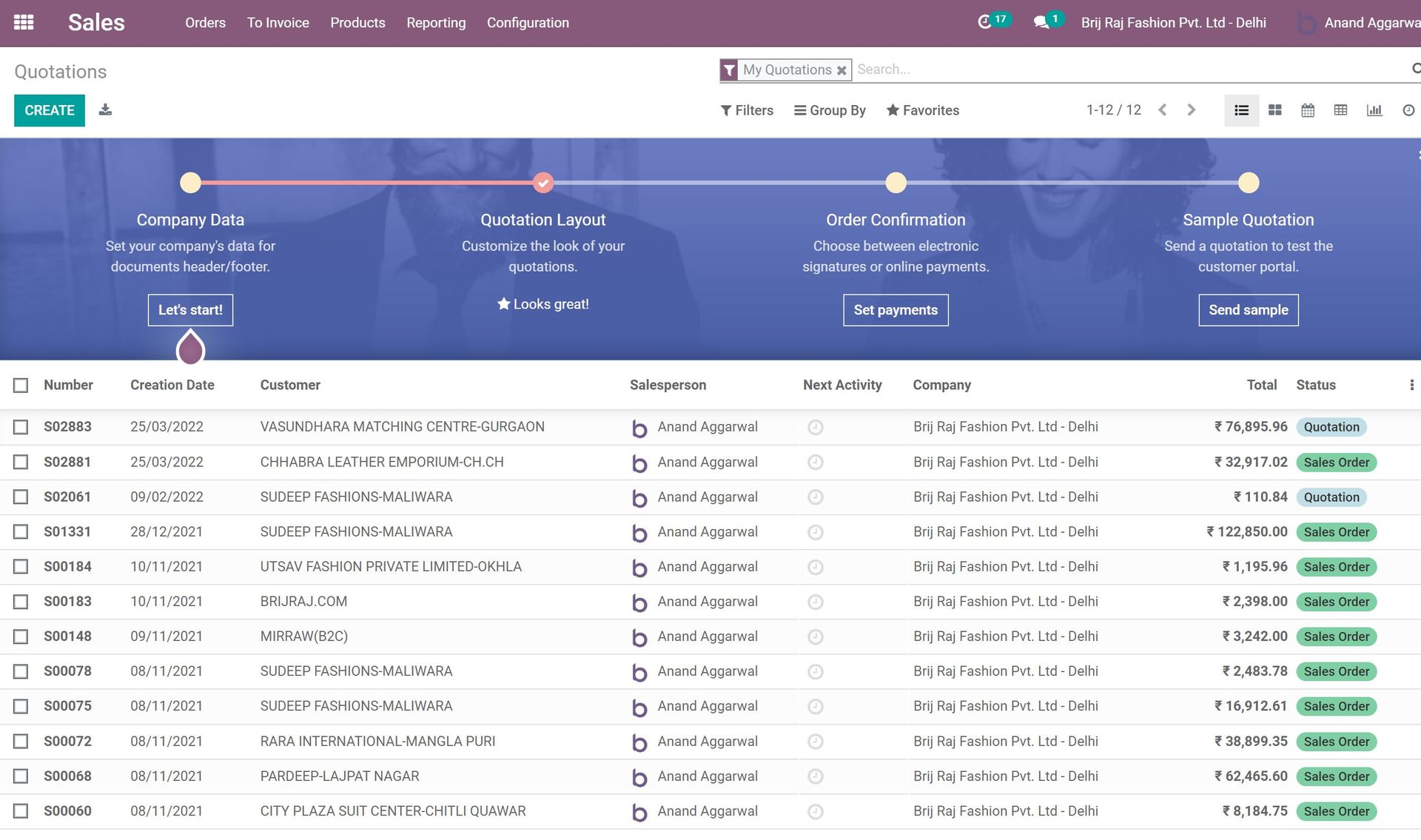 Result:
​Brijraj Fashion is now running its business successfully with Odoo apps, including Accounting, Sales and Inventory, Manufacturing, reporting, etc. This seamless integration between every department provides a more transparent view of business processes. Teams can now easily access data from any department without interrupting business activities. Odoo representatives constantly add value to the company by providing information on the system's capabilities. With Odoo, every data is stored so that all employees can collaboratively track and access it easily and quickly. 
"It's very good and detailed, you keep learning new things always, the implementation team is very good, helps a lot. Each module has so many of things, you are never out of control". 
    - Mr. Anand Aggarwal 
      (Director and CEO, Brijraj Fashion)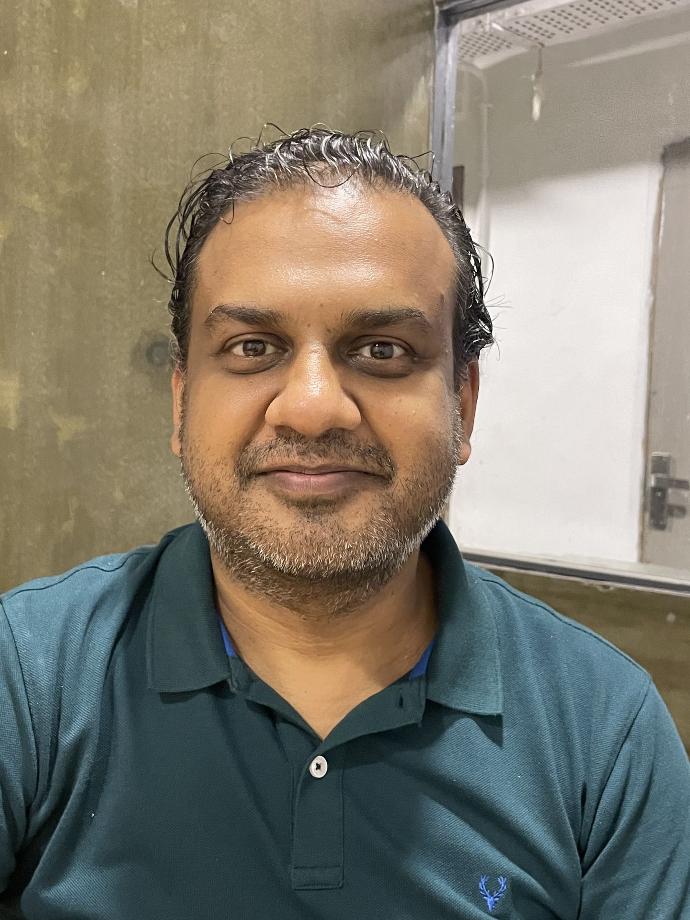 Brijraj Fashion appreciates Odoo's easy, user-friendly interface, which helps them with consistent data and reporting as and when needed. "A lot of efforts will be reduced after getting customized Odoo", said Mr. Anand. Odoo has greatly decreased the time spent on managing inventory and reporting. Providing a smooth business management solution requires the right system, that's why Odoo has been a perfect solution for Brijraj Fashion.