Company: Automotive Services Group NV
Location: Belgium
Industry: Automotive
Partner name: Digimedio
Main Apps implemented: Sales, Invoicing, Documents, Accounting, Project, Timesheet, Field Service, Recruitment, Leaves, CRM, Marketing Automation, Email Marketing
Company size: 200+
Number of users: 50
Hosting Type: On Premise
Overview
Automotive Services Group is a subsidiary of the Kapman Group and delivers automotive services tailored to the needs of their customers' fleets. After a period of intensive growth, ASG decided it was time to change their outdated systems. Working in collaboration with implementation partner Digimedio, a 5 year implementation project is being deployed with various phases in order to digitize the group's business processes. So far, with their Odoo solution, ASG has seen an improvement in the speed of accessing information and the insights provided on customers.
Key challenges and requirements
Automotive Services Group (ASG) focuses on providing various services related to the use, care, determination of damage and movement of cars. The company has been in operations for over 10 years and operates in three different divisions:
Care4Fleets: focuses on support service to big companies to help maintain fleet for managers. When a car needs to be changed from person A to person B - the cleaning of the car, maintenance and inspection that is covered by this division.

Drivex: Drive expertise is all about car inspections. They use a handheld device to collect important car information and inspect any damages/scratches made to cars. They also provide advice to the leasing company or the company of the driver what charges they should accept.
Care4Drivers: provides a chauffeur service for companies e.g. an employee is on business in the south and a car needs picking up from the south, Care4Drivers could pick the car up. They also provide a VIP service to drive people around.
ASG decided it was the time to digitize for a number of reasons. The first being the growth of the business. In many aspects, the business has grown geographically and eventually it will be multi-county with several sites in Belgium. There has also been a huge growth in the number of customers requesting ASG's services. The company wants to digitize to enable them to handle new challenges that will occur with growth.
The second reason is their legacy systems are outdated. Previously the company used a variety of expertise systems that were tailored around operations in combination with Excel for invoicing and a completely different software for bookkeeping. The backend of these systems were not integrated and on top of that, each sub-company used a different system. The growth of the company required more streamlined operations in order to increase productivity. The final reason behind ASG's decision to digitize was their customers. The automotive organization works with many customers that are big and medium companies who are usually quite advanced in digitization. Previously, many activities were conducted via email, manual and paper methods. With tech savvy customers, ASG wanted to keep up with the times and improve customer's experience when accessing their services.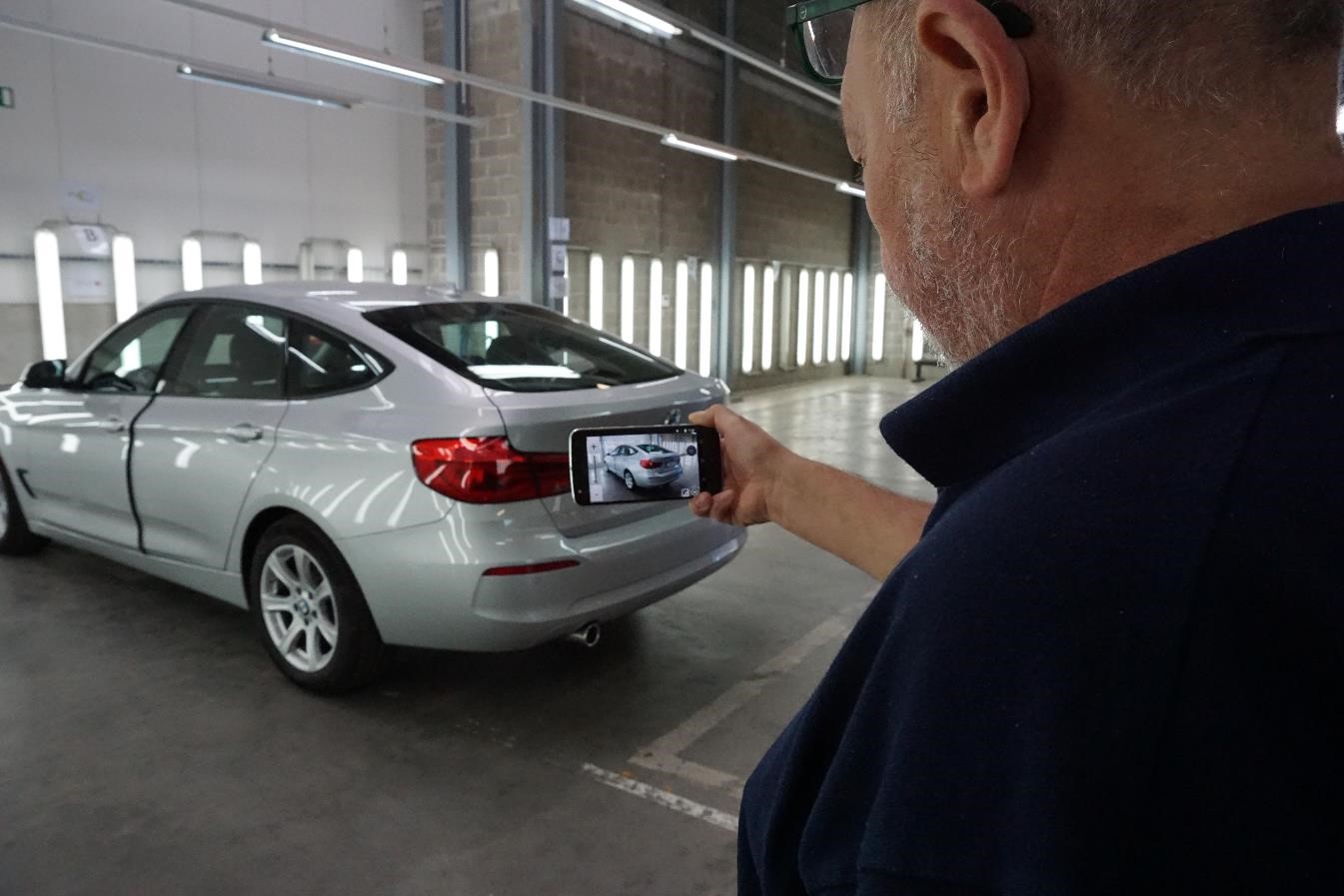 Solution
ASG management kicked off their ERP solution search by assessing what does digitization mean and asking themselves a series of questions; what do they want to do in terms of services, what is working, what is not and how do our customers think? 
Out of that, a digitization program was formed and for that program, they decided to look at 6-7 digital partners who could help the group implement their program. For their ERP solution, the company considered a number of options; Microsoft Dynamics, some specific software packages for the automotive sector and Odoo. There were a number of implementation partners selected that came with a proposal and two of the partners proposed a solution with Odoo. ASG's digitization plan is a 5 year plan and so out of all the solutions presented during the selection process, they made a decision based on what they believed would best meet their needs and which partner would best help them in that journey. In March 2021, ASG selected Odoo as their ERP solution along with implementation partner Digimedio. 
Out of the options, ASG decided to go with Odoo because they felt from the options available, Odoo was the most sufficient, already had a Fleet module in place and the modules in Odoo were ready to use out-of-the box with no to limited customizations. In addition, ASG has no internal IT employees so the internal IT capabilities are limited. However Odoo appeared user friendly and more straightforward to implement in comparison to competitors. 
At the beginning of the project, the goal was to have less than 10% customization. Currently the company is at 20-25% customizations with their Odoo solution. All customizations have been made without touching the core and the purpose for this was to ensure that when upgrades happen, customizations are easy to implement.
Implementation and results
Working in collaboration with implementation partner Digimedio, the implementation project kicked off in April 2021. The implementation project is a 5 year plan with a number of phases. So far the project has completed phase one and is in the midst of implementing phase two with an estimation to finalize this phase at the end of 2022. Phase three is set to commence in 2023.
Phase 1: Master data clean up
During this phase, the master data (product, customers and price lists) were sorted and cleaned. Orders and invoices were also sorted and in total the process took about one year to complete. In phase one the following Odoo apps were implemented: Contacts, Orders, Invoicing.
Phase 2: Expanding the base for services
the current phase which will be completed late 2022 (Nov/Dec). Now that ASG has a good base, this phase is focused on expanding the base to new and different types of services, orders and customers. Here ASG is beginning to implement Odoo portal to give customers access to their orders and invoices via the portal.
Next phase - Phase 3: Operational optimization
Purpose all operations units to be digitized e.g. optimizing the car wash process so that they have a digitalized list of all the cars that will be washed that day, time taken to wash the car and then at the end when the car wash is finalized the order and invoice is updated. Today the car washing process is all done manually. In Jan 2023, they will begin digitizing operations one at a time. 
For Phase 2, Project Management and Field Sales were introduced along with eLearning to help with the training of ASG staff and enable them to have a more course based format and platform they could revisit for information. Odoo Documents and Fleets have also been installed to manage the photos and documents of each of the cars managed by the company. In phase 3 it is also expected the CRM module will be installed. At the moment customers are acquired using a lot of paperwork which is then put onto a filing system on sharepoint.
Thanks to Odoo, ASG now has a lot more insight on what is going on with their customers. All the information on order and service history and customer details are now all in one place so the visibility is much better. When a customer has a question, ASG is able to go into their Odoo solution and quickly find the answer. With their previous system, they would receive a question and have to go to manual files to find the answer. Now this type of information is readily available in Odoo.
About Automotive Services Group
Automotive Services Group (ASG) is a subsidiary of the Kapman Group. ASG includes the companies Care4Fleets, Drivex and Care4Drivers. ASG delivers automotive services and is capable of offering services tailored to the needs of your fleets.
About Digimedio BV
Optimizing your company and making it future-proof, you need a strong ERP and IT partner for that. Automation software that does what it should and a team that proactively guides you in your digital growth. With apps you need, without strangulation contracts or financial outcry. We call it Freedom of Technology, or working together with integrity and transparency.