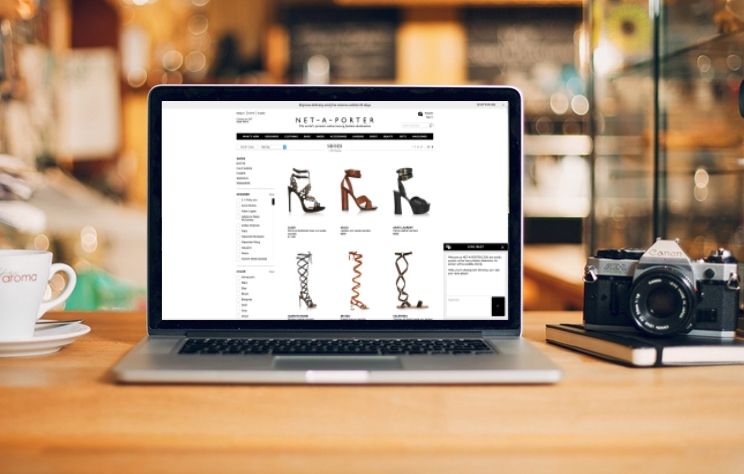 Live chat leads to happy customers
Many businesses have added live chat support to their customer care routine. According to a recent study, 44% of online shoppers said immediate contact with a live person during an online purchase is a determinant feature on a website.
The live chat experience is the most effortless customer service channel. In a click, and with the same effort it would require to Google the question, the potential customer can get an accurate answer and maybe a little extra useful information directly from the company selling the product. 
Immediate access to assistance, significantly reduced waiting times and no cross channel effort (no calling or emailing) make the customer happy - or turn a prospect into a customer, possibly a returning one. Some 62% of users said they'd be more likely to purchase from the site again, and a staggering 38% of respondents attributed their purchase to a live chat session.
Happy, informed customers mean more revenue and long lasting relationships.
The Odoo Way
Every Odoo user (whether they pay or not) can contact the Odoo Support team at the touch of a button. This is the principle behind the Odoo live chat tool. Thanks to the pop up window, users will be less likely to stray from our website. If you need support from Odoo, you can simply click on the live chat icon to kickstart a conversation with an expert for immediate guidance and help.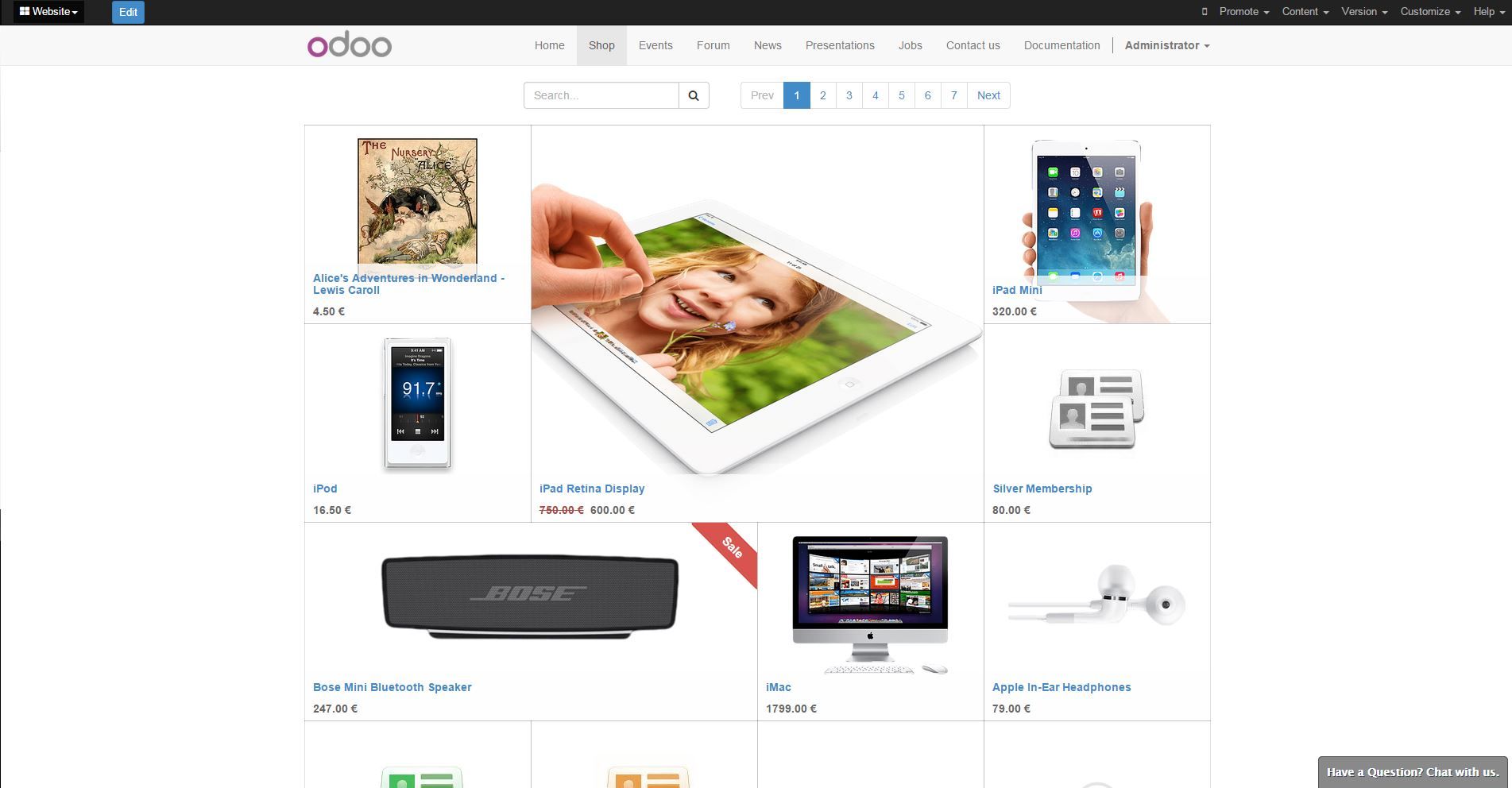 Live chat reduces expenses and increases efficiency
This principle works both ways: live chat provides the user with what they need at no added cost and is a tool that significantly reduces expenses and might add extra benefits to the business.
If the client saves by not having to pay for lengthy phone calls or waste their time listening to on-hold music, companies can save on the overall cost of call centers.
Firstly, live chat lowers average interaction costs - there's no need to set up and pay for extra phone lines. Secondly, live chat increases efficiency: staff can handle multiple chats simultaneously, as opposed to handling phone calls, thus reducing the need to hire more representatives. In addition, operators can even multi-task during chat conversations whilst the customer is following directions or typing long messages. Obviously, operators should prioritize live chats over any other task.
The Odoo Way
Through live chat, Odoo offers an extra layer of support that's completely effortless for the client and the expert. Your Odoo contact is not just a trained professional, but someone with perfect hands-on knowledge of the software and modules acquired through functional or development experience. The angle of the answer will often be that of a specialist knowing the tool inside out because they made it, or work with it on a daily basis.
Live chat boosts sales
Live chat done right can boost sales, says Forbes, and even lead to increased upselling results, testify other sources. 
Not only can immediate, precise answers guide confused consumers through a sale, (thus decreasing bounce rate and abandoned carts) but also encourages them to purchase more than they originally intended to.
A customer getting the appropriate answer from an employee that understands their needs, is a customer open to listening. And if it's suitable, the employee is in a position to suggest additional purchases in line with the customer's needs.
The Odoo Way
Our experts available via Odoo chat perfectly understand the nature of the software and its real life implementations. Once the issue is solved, the Odoo specialist (who is trained to detect needs and solve issues at the same time) will scan the conversation and recommend tools, modules and hacks to simplify the customer's life.
Happy customers, increased efficiency, lower costs and boosted sales: live chat implementation can actually be a no-fuss turning point for a business, both on the revenue and the customer loyalty sides. 
Found this blog useful or interesting?  Please spread the word by sharing on social media!
Subscribe to our Marketing Newsletter
Get the latest blog posts directly into your inbox.