Looking for Services?
Contact a Partner in United Kingdom
Sapentia
Ready

Partner

3 Thorn Tree Elmhurst Business Park
WS13 8EX Lichfield
United Kingdom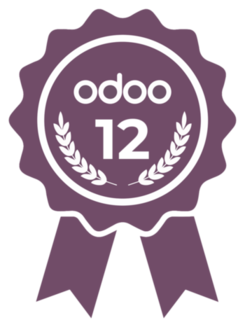 At Sapentia we support the business potential of our clients by helping them to evolve further. Our approach is to focus
on our client's needs. By working with our MBA qualified Sales and Functional consultants we agree a clear structured
plan on how Odoo will support their strategic &  operational goals in the short and long term. Technology is key but business
success is the outcome.   
The ability to maintain a long-term, mutually beneficial partnership with our clients means that we can support them in an ever-changing business environment.

Our clients range from Industrial manufacturing, International distribution companies, retail businesses as well as focus on professional services companies. All have a desire to improve and evolve. Sapentia can help you evolve further with Odoo.

References
Autoserve
Autoserve Ltd, a West Midlands based vehicle management company providing vehicle managment solutions to individuals and the fleet management companies.
Autoserver wanted to move away from their old ACT database which they felt was no longer providing the options they needed to meet the every changing business needs. With a distributed sales force and years of contact data and information it was important for work closely with Odoo and Sapentia to ensure a smooth transfer or data, improve functionality. Jane Chapman, project lead at Autoserve was '...particularly impressed with the ease of communication and speed of implementation.