Codes 'n Colors
Ready

Partner Al Maabilah, Seeb
Muscat
Oman
m.mostafa@codesncolors.com
IT/Communication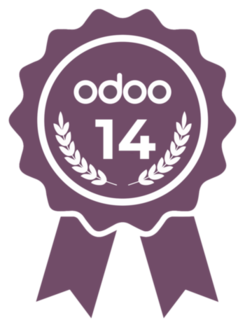 Codes 'n Colors, House of Art 'n Technology; is specialized in ERP Solutions and Development Services. As an IT services company, our main focus is the success and growth of our customers, we believe in a simple equation "They grow, We grow" simple like this. We believe this targeted growth comes with the TWO Es; Execute & Expand. 
Execute
How the work is done; accurately, on-time and profitably 
Expand
How the success is presented to attract new customers every day 
Our main focus in Codes 'n Colors is to provide our customers with the digital means to Execute & Expand their business.
​To Execute; we study well the business processes of our customers and suggest the appropriate solution to automate the business in order to organize and standardize the processing in a user-friendly way. We achieve this target through Odoo®; the fast-growing international leader in ERP systems.  
​To Expand; it's all about how to introduce your services and communicate your success stories and draw your identity in front of your customers and your targeted audiences. To achieve this; we support your business with Odoo Customer Relationship Management system and Marketing automation tools in addition to a wide range of design services including Web & Graphic Design, Info Graphs, Motion Graphs, Cartoons & Animation, …
Our teams are working together to deliver your message to your customers and your audiences in the most effective way through the different media channels; Website, Social Media, Print Outs, Video channels and others.
Our Business Automation, Design and Development experts are working together to achieve your TWO Es.
We have a wide range of happy customers in different countries and different field of industries receiving variety of services from us, we have customers in USA, Australia, Canada, Egypt, France, Germany, Malaysia, Oman, Saudi Arabia, Qatar and Turkey
We have success stories in many fields like constructions, real estate & property management, restaurants' management, general trading, trade consignments, manufacturing, furniture industry, car rental, hospitals' management, elevators' industry, water purifiers industry, …​
References