Raising qualitative insights with the survey app
OpenDays 2014
1  Design and test your survey
You need just a few clicks to make online surveys. Simple and clear; no need to make it complicated. With our intuitive interface, you can directly edit what you see with one click.
2  Share and collect data
With OpenERP's build-in sharing system, you can communicate your surveys easily. No delays and wasted time, you can ensure immediate sending in just a few clicks.
3  Immediately benefit from the results 
With OpenERP, all your results will be automatically synchronized with your database. No separation between your data mining and your company; you can be sure that your sales force will benefits from this.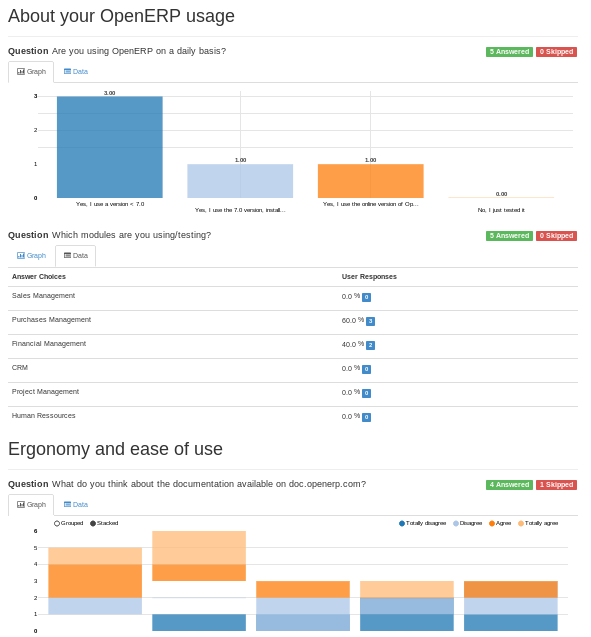 About The Author
Benjamin Gautier - Functional Consultant, Odoo
Benjamin is graduated in Business Engineering from the University Of Namur and the Solvay Business School. He joined Odoo in 2014 as a Functional Consultant. He started working for a big project, and then joined the Quickstart team with the version 7. His functional knowledge has increased thanks to projects all over Europe.
Practical Info
Date
06/05/2014 10:50
Duration
20 minutes
Location
Functional / Lauzelle