How to create custom accounting reports
Odoo Experience 2016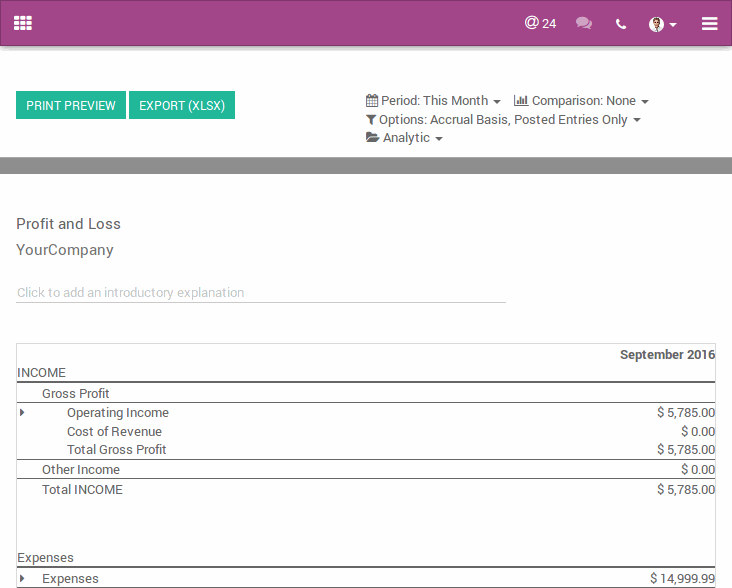 Discover steps by steps how to create a custom accounting report to fit your country accounting needs.
In this talk, we will show explain you advantages and specificities of accounting reports. How much it is flexible.

About The Author
Cedric Snauwaert - Odoo Developer
My name is Cedric Snauwaert and I studied computer science at Université Catholique de Louvain-la-Neuve. Odoo is my first job and it's been 4 years since I started working as a developer here. I've worked on a bunch of different things during that time, especially the new accounting module that was released with Odoo v9.0.
Practical Info
Date
10/05/2016 06:30
Duration
20 minutes
Location
Developers / Hocaille (-1)