All the little plusses that make a big difference
Adding new functionalities is a thing, and as you've seen in the past weeks, we've brought up quite a few of them with the Odoo Online 2015 Summer Release. But it wouldn't make sense to not also bring improvements to existing apps and features, and we've not missed the opportunity to. In addition to all the improvements brought to performance and stability, we wanted to give an even better experience in terms of usability to our users. Here are the major ones, which we are sure will get your attention. 
We've updated a bit the backend design of Odoo to make it lighter, simpler, more efficient and even more beautiful. We've also cleaned and reorganized the menus so that they are more integrated to each other, that you can more easily and quickly switch to exactly where you want to go.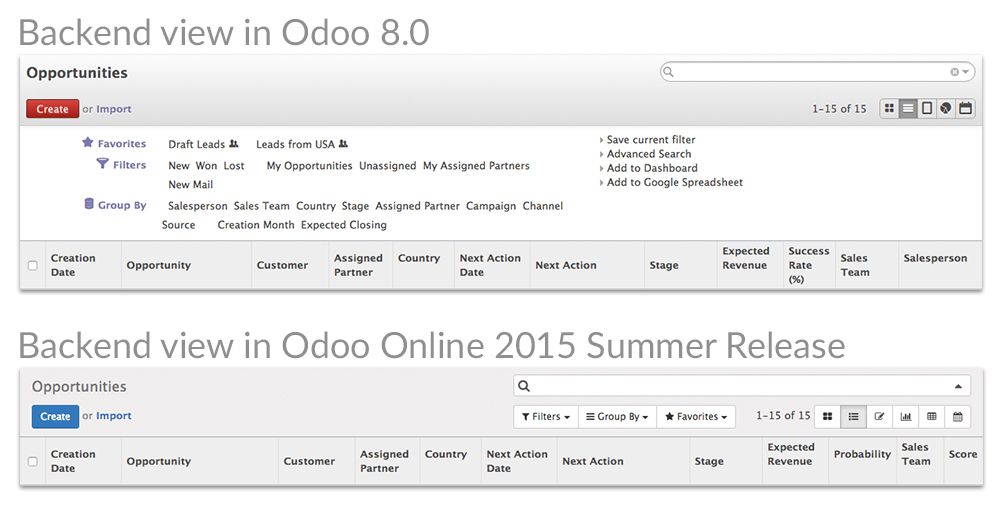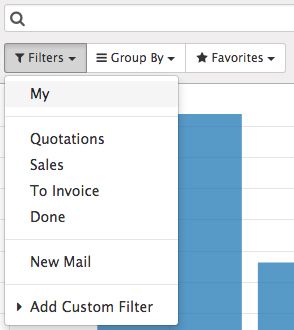 Streamlined search bar 

We've changed the layout of the search bar, adding filters and groups submenu to access more easily your reserahc criterias. You can now add as many filter and group fields as you need, and access them straight from within the menu once you have saved them.
It looks like a small difference, but it's actually a major improvement for all that requires to record date and time. We've simplified the interface of the calendar, and changed the time sliders to a full-size time picker.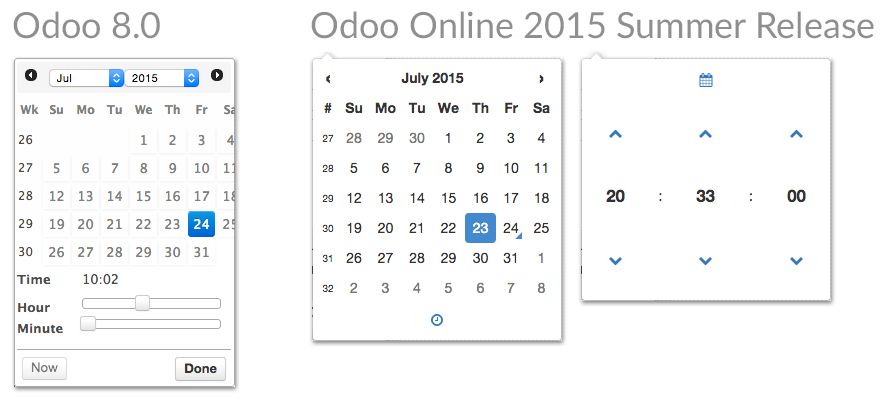 Ratings in LiveChat, Project & Issues 

Customer feedback is very effective way to keep your service level to the highest point. To make it easier to assess your customer's point of view on your service, we've included a very simple rating system integrated to our LiveChat and Project Modules. After a conversation with your staff is over, or when a project reaches its final stage, your customers are asked to rate the quality of service. 
It's good to set KPIs and aim at them, but it isn't always easy to know exactly where you stand and what are the upcoming steps. For this reason, we created a tool that allows to plan your work and keep track of your evolution. The input are strictly personal and intended as a personal guide and mentor into your work. As it does not interact with the whole company's system, you are free to adapt any detail whenever you feel is needed. It's a great tool to bring self-motivation into each of your Salesmen!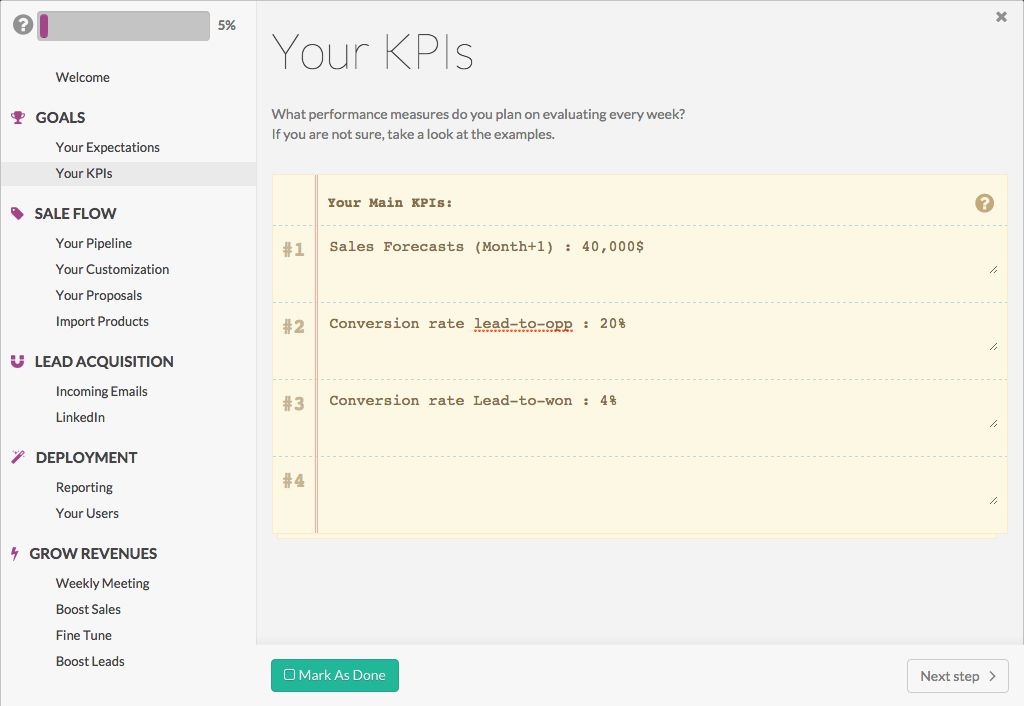 To help you get along more easily with the new features, and to help new customers get along with any of them, we added useful tips to the backend of the system. These little messages appear on your first visit, and disappear in one click if you don't want to see them! 
Not only an icing on the cake, these improvements are discrete but real life-changers for anyone who uses Odoo in their business. They are there to make sure that you are able to do whatever you want in the nicest and most efficient way!
---
Are you ready to take your business to the next level?
We're always ready to help!