Country: Indonesia
Industry: Frozen Food Wholesale and Retail
Apps Implemented: Sales, Invoicing, Purchase, Inventory, Point of Sale, Accounting, Expenses, Leaves, Studio
Number of Users: >90
Company Size: 100-500
Implementation Type: On-Premise
Company Background

Starting out with two stores in December 2018, Meat 'N' Fresh underwent a massive growth spurt and is now one of the leading retailers in Indonesia's Frozen Foods Industry. With 50 retail stores spanning across the country, the business is currently aiming for 100 more branch openings this year. Meat 'N' Fresh was able to scale its business within a brief period by transitioning from conventional operation methods to Odoo.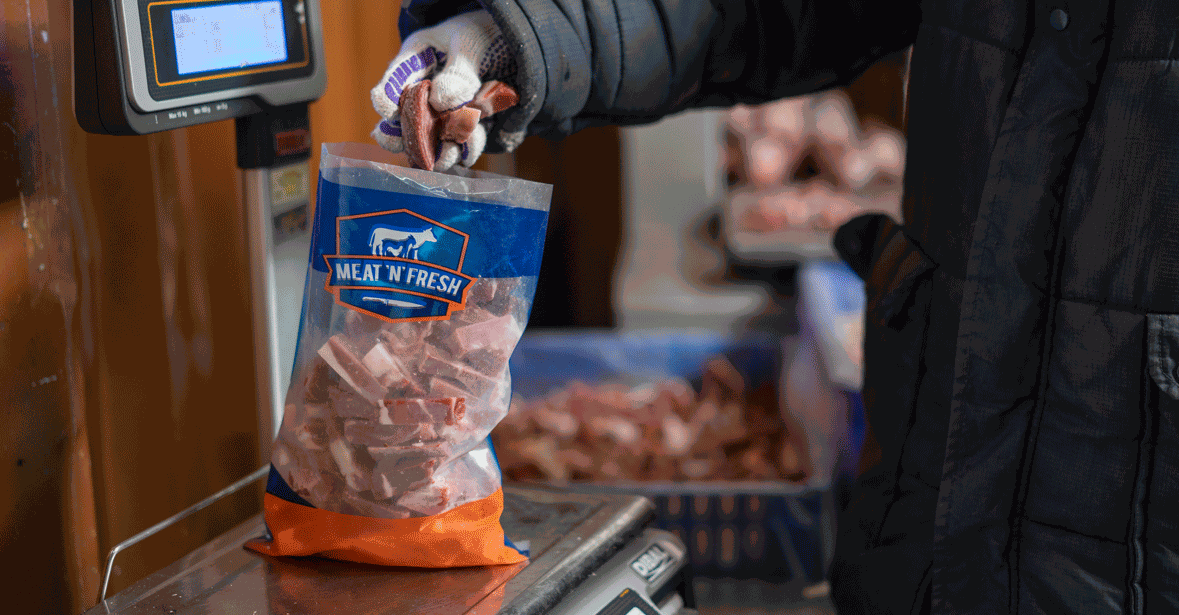 Early Operations
Before operating with Odoo, Meat 'N' Fresh used a custom-module platform for point of sales and inventory functions. The business faced growing challenges and pain points as it was running on high costs and limited efficiency. The accounting team of six worked manually on spreadsheets which depleted time and productivity, while the developers struggled with building implementations from scratch. Not only was the quality and organization of operations inefficient, but the company also found difficulties in integration and sustainable development.
Success with Odoo
Within one month, Meat 'N' Fresh was able to smoothly migrate from a conventional ERP platform to Odoo applications. After this, the company's operations saw significant improvements in management and integration. The driving force behind their choice for Odoo was the many options to customize Odoo and integrating it with other platforms. On top of that, automation was crucial for them in this growth spurt. With the help of Odoo Studio and the easy access to the source code, the company could effortlessly tailor customize their applications. They were able to work cross-applications which saved time and costs, and supported flexible changes. This provided favorable conditions for sustainable development as Meat 'N' Fresh foresees to open more branches and even an online shop in the future. The company found that automation of purchase is one of the greatest assets since their daily operations were handled through configuration rules such as re-ordering automation. They also found that manual work was no longer an issue in the accounting team due to data integration. Journals and management were streamlined and the reporting feature offered insights for development. In addition to this, all applications on Odoo are integrated with one another, which aligns with Meat 'N' Fresh's emphasis on standardized operations.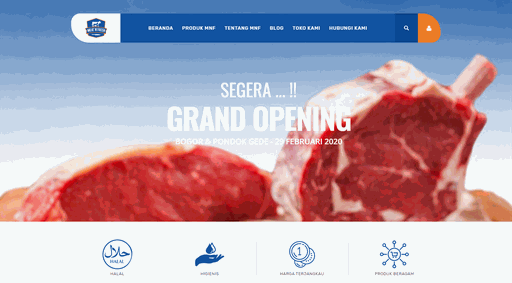 Sustainable Expansion
Lifting boundaries and unleashing potential is the focal point of the operations in most companies. With Odoo, Meat 'N' Fresh was able to tap into that aspect and this is evidently demonstrated on the rapid expansion of their retail business. 
In the words of Meat 'N' Fresh's Technical Solutions Architect, "Odoo's features could fit seamlessly with our company's business process. Real-time Sales Report on POS helped our management to make decisions for our marketing strategy and analyze the market trend. Re-ordering rules on Purchase Module help our operations to maintain our stock in store."

"Odoo is easy to learn, and easy to deploy!" 
– Subagyo Bagus Yuwono, Technical Solutions Architect
In another first-hand user experience feedback of Meat 'N' Fresh's Accounting Manager, Odoo was effortlessly applied to PR and PO process for better control and monitoring. It was also able to show AR and AP aging informatively. The company found that the Odoo system was of incremental support with its swiftness and simplicity in all reporting processes. 
"From spreadsheet to Odoo, it was like moving from rough terrain to smooth terrain. Everything can be processed smoothly." 

– Firmansyah, Accounting Manager