Country: United States of America
Industry: Manufacture & Distribute Laboratory Test Instrumentation
Apps Implemented: Sales, Accounting, Invoicing, Manufacturing, Inventory, eCommerce, Website, Purchase, FedEx, UPS
Number of Users: 10 
Implementation Time: Under 6 months + 100 hours with a consultant

 
The story of CSC Scientific Company dates back to 1889, when a pharmacist in Chicago needed new instruments and production equipment. He had designed his own but was unable to find manufacturers willing to produce it in anything but large quantities. The pharmacist decided he would have them manufactured in any case and then sell the excess - that was the beginning of CSC Scientific Company.
A Pricey Long-Lasting Relationship with Netsuite
CSC Scientific has come a long way since the pharmacist in Chicago. It's a well established and successful company that has been in existence for over a century, producing and selling industrial instruments and equipment. For several years, and up until April 2016, CSC Scientific had been using Netsuite to cover all of its business functions. However, when the company discovered that Odoo was able to promise better functionality at a much lower price than Netsuite, it seemed like an obvious choice. CSC Scientific said they were immediately attracted to Odoo by the promise of a modern solution for about a fifth of the cost of Netsuite. In addition, they had not been entirely content with the interface that Netsuite had to offer, and were looking for something newer with a more flexible workflow.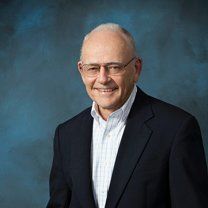 "I would not hesitate to recommend Odoo as a good responsive set of applications, nor would I hesitate to suggest a switch from Netsuite to Odoo"

Art Gatenby, President of CSC Scientific Company, Inc.
Odoo's modern and intuitive user interface
Painless Switch with a Shallow Learning Curve
CSC Scientific was approaching a point when they had to renew their Netsuite subscription, and they knew that it would be difficult to negotiate the price down to the amount they wanted to pay. They were already convinced that Odoo was a cheaper option to Netsuite, but what they were looking to do was to recreate their current workflow with a flexible solution like Odoo. The company implemented the same apps that they were using with Netsuite, with the addition of a few new ones from Odoo. Currently they're using Odoo Sales, Accounting, Invoicing, Inventory, Purchasing, Manufacturing, Inventory, Website and eCommerce, with two extra integrations; FedEx and UPS.
After the expected implementation time, plus a few weeks of giving the team enough time to learn the new procedures, CSC Scientific had already arrived to a point where they had accomplished the desired functionality with Odoo. Additionally, they had achieved the expected cost saving of $25,000 a year that had been promised to them by Odoo.
A Powerful Solution with a Supportive Consultant
Results in a Satisfied Client
Since the implementation of Odoo, things have been going smoothly for CSC Scientific. The functionality and features they have are comparable to what they had before, although their workflow is now much more flexible and they're happy with their new, user-friendly interface. But in addition to the fulfillment of the company's operational business needs, CSC Scientific was very pleased with the responsiveness of the Odoo team and their eagerness to help with any problems that emerged. The implementation, from the moment when the decision was made to convert to Odoo, until smooth operation was achieved, took less than 4 months. CSC Scientific stands by the Odoo apps and system, and they found their Odoo project coordinator, Stephanie Kolb, to be a valuable asset during this time. The initial hook however, for CSC Scientific to switch over to Odoo, was the financial aspect and cutting costs, and since the implementation they have managed to cut costs by $25,000 per year.
Looking for a powerful solution for a better price?
Follow CSC Scientific's example and become another Odoo success story!



About CSC Scientific Company, Inc. 
For over 100 years, CSC Scientific has been in the business of manufacturing and distributing laboratory equipment. The company specifically specializes in test instrumentation for Moisture Determination, Particle Size Distribution and Liquid Properties Analysis applications. CSC Scientific designs and manufactures approximately a half of the items they distribute. The remaining items are handled on a resale basis for gaps in the company's coverage of applications. The type of users that benefit most from the company's instrumentation are quality control, product development, and production personnel at industrial companies. The industries that are covered by CSC Scientific include Food Processing, Agriculture, Chemical Production, Pharmaceutical/Cosmetics, Power Generation, and Petroleum, and they would also include Laboratory Supply dealers.

CSC Scientific is based in Fairfax, Virginia, where they also have a sister company, Scientific Gear, which operates as a laboratory equipment distributor and technical service provider. Both companies have switched from Netsuite to Odoo, as they realized that Odoo could offer them a comparable solution that would fulfill all their business needs for a significantly lower price.

More information on: http://www.cscscientific.com/