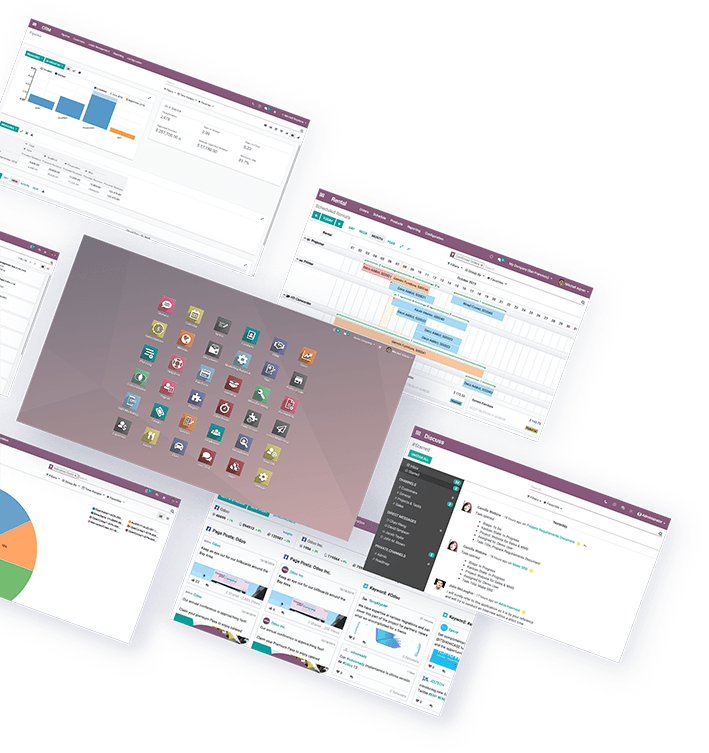 No more painful integrations.
With 10.000+ apps in, Odoo covers all your business needs in a one-stop solution: no more interfaces between different software required. Odoo apps are perfectly integrated to each others, allowing you to fully automate your business processes.
"We replaced 14 different applications and increased revenues by 10% overnight."

Marc Peeters, General Manager of the Vending Division
A unique value proposition
Everything you need within a top notch user experience.
The open source model of Odoo has allowed us to leverage thousands of developers and business experts to build hundreds of apps in just a few years.
With strong technical foundations, Odoo's framework is unique. It provides top notch usability that scales across all apps.
Usability improvements made on Odoo will automatically apply to all of our fully integrated apps.
That way, Odoo evolves much faster than any other solution.
7
Million users
grow their business with Odoo
Unleash your growth potential
No credit card required - Instant access