Learning is the key to success!
If you are a teacher, a coach, an onboarding manager, or an e-Learning superhero, search no more:
Odoo e-Learning is the perfect tool to share your knowledge with the world!

Also, it's FREE.
Try it on Odoo Academy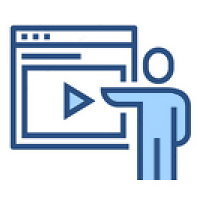 Videos
We optimized the fullscreen mode for YouTube videos.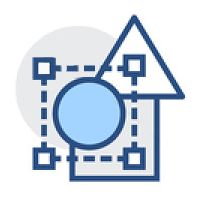 Web pages
Create web pages for your content using drag & drop functionality.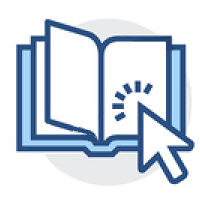 PDF presentations
Export your presentations in PDF and upload them as lessons.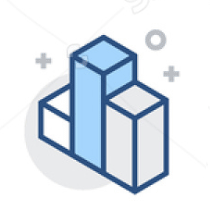 Infographics
Add your images and infographics as lessons.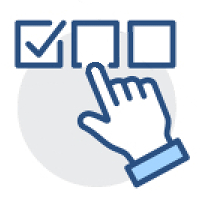 Quizzes
Create single or multiple choice quizzes.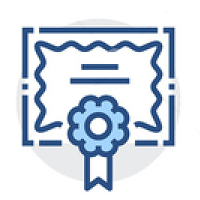 Certifications
Create advanced tests for your students to pass.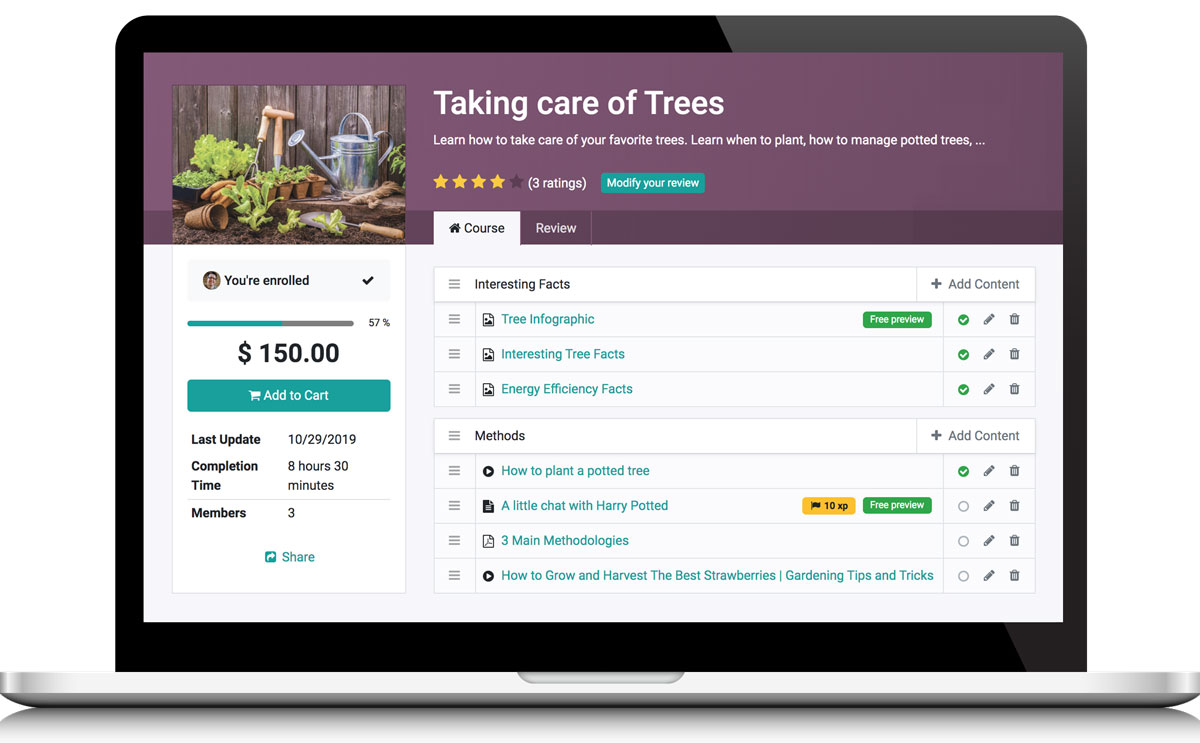 Your lessons
under the spotlight
You worked hard on preparing the lessons for your courses, and now, they deserve to be presented in the most engaging way to your students. That is why we put extra effort into designing a beautiful and easy-to-use interface for your students.
Strengthen knowledge retention with quizzes
Add quizzes at the end of your courses and lessons.
This considerably helps the learners to comprehend the new information they ingested.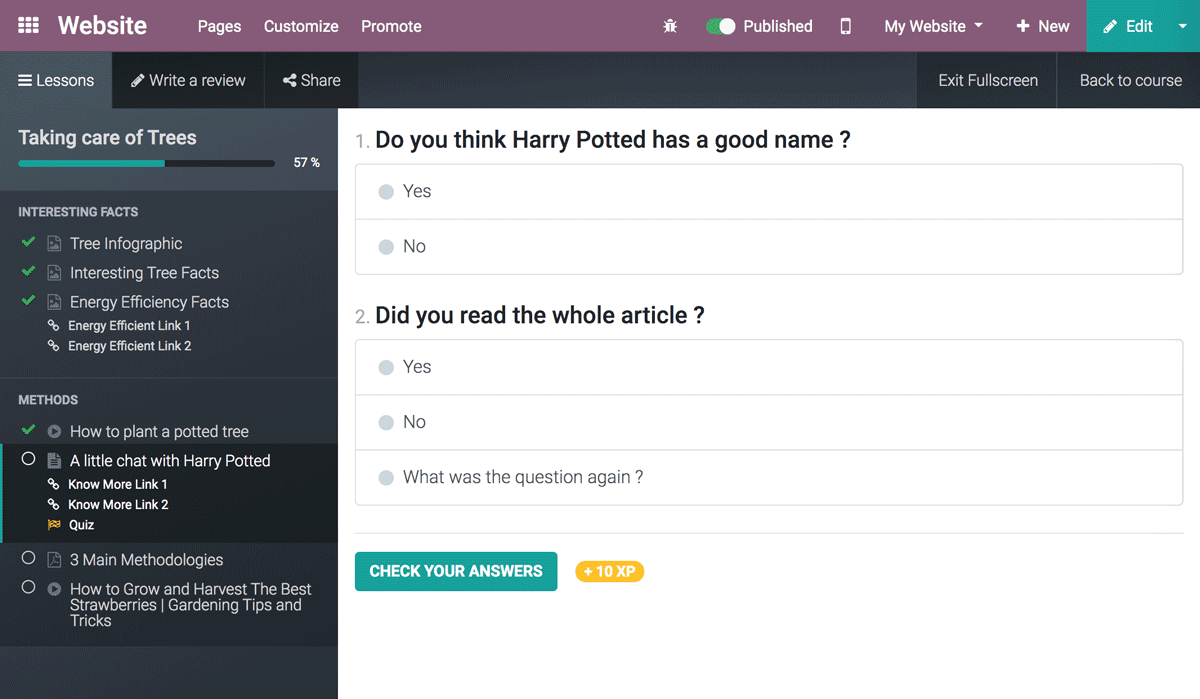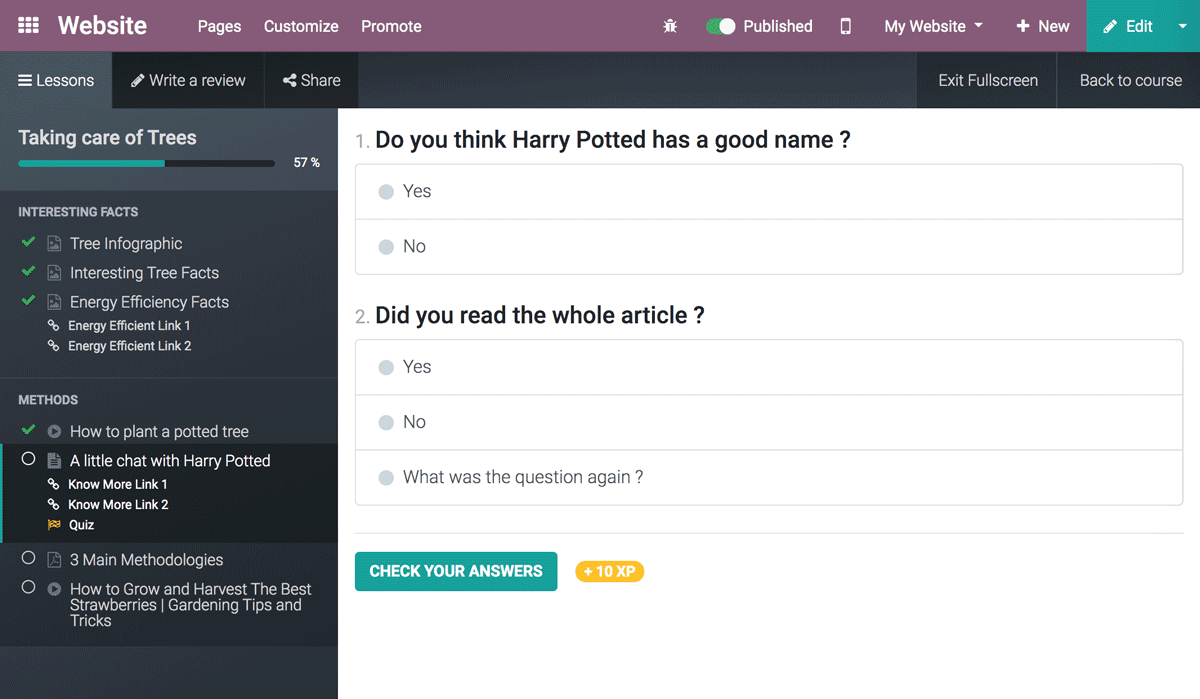 Drive active learning
with assessments and certifications
Assessing your students is a breeze with all the question types available:
single-or-multiple-choice, text boxes, numerical, date, and matrix.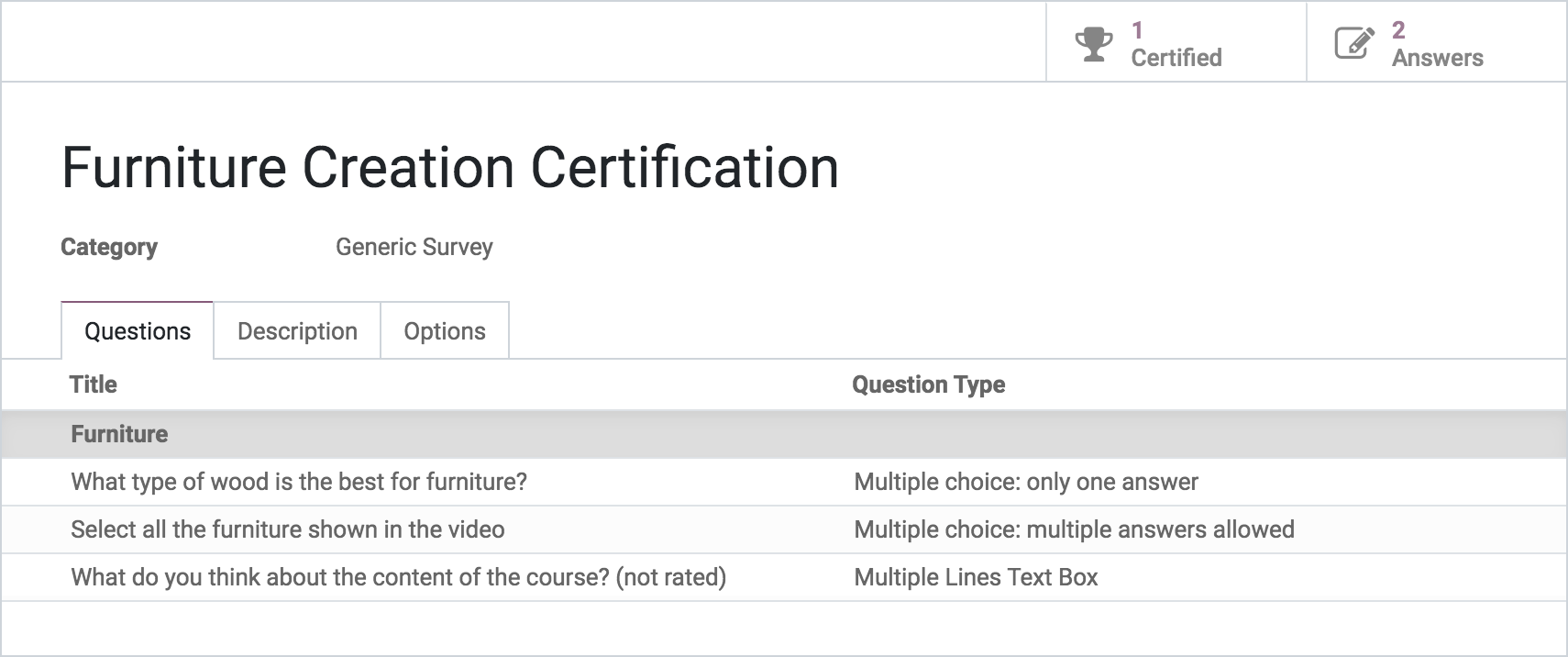 Grading them becomes the most straightforward part. Odoo computes the scores for your students, gives them feedback, certify their successes, and reward them with conspicuous badges or prizes.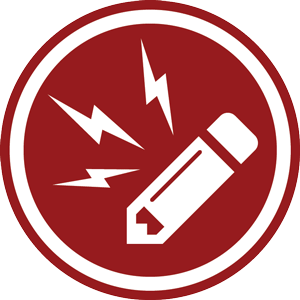 Find your Catalyst
Register to the platform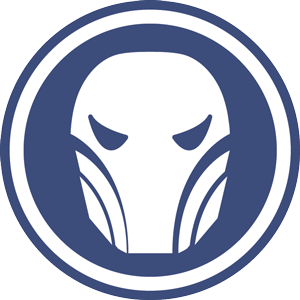 Design your Costume
Complete your profile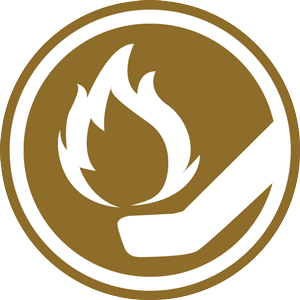 Discover your Powers
Complete a course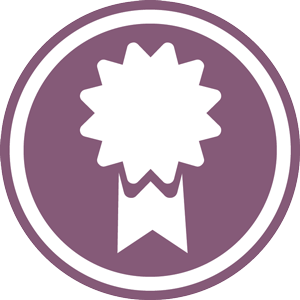 Undisputed Power
Get a certification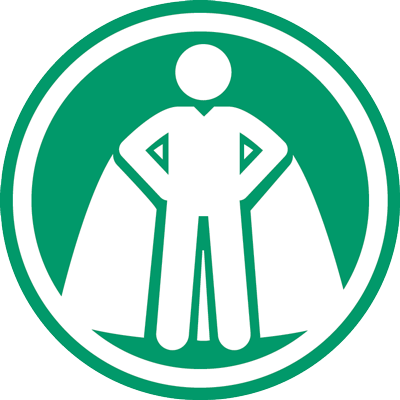 Community hero
Reach 2000 XP
Advanced reporting
as easy as pie
Bar, line, pie, or stacked: you'll find the perfect charts to get insights into your courses and certifications' performances, and the revenues they generate.
Select the measures that are relevant to you, apply predefined or custom filters, and group the results however you want them to be!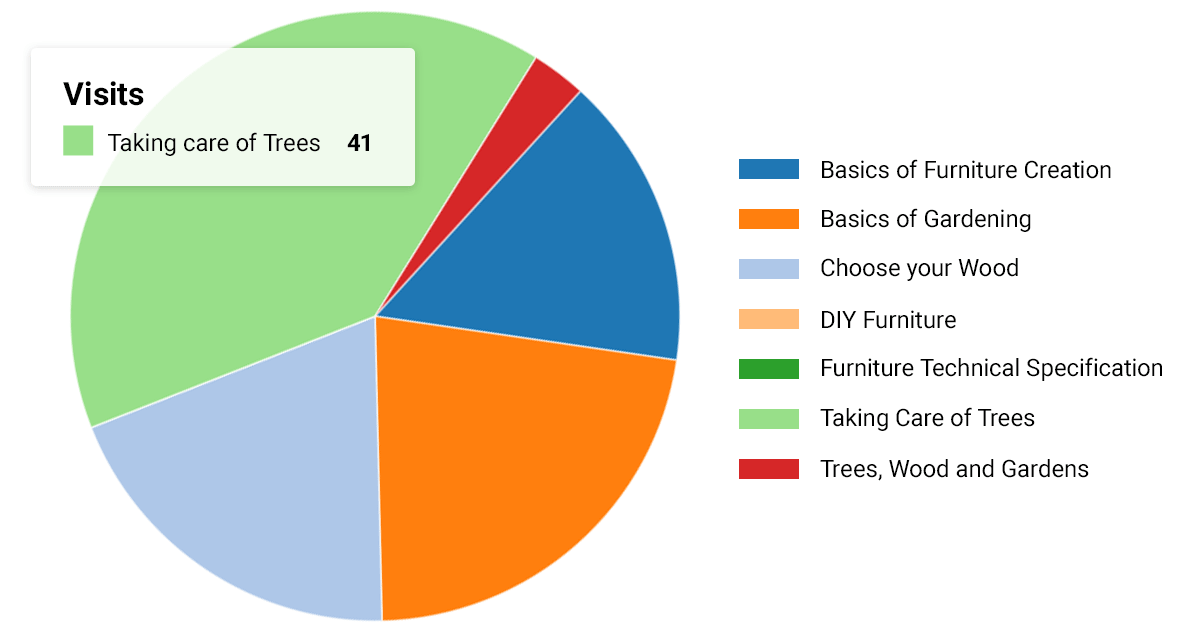 4
Million users
grow their business with Odoo