50,000+ companies use Odoo to grow their business.
Join 2,000,000 users and take your business to the next level.
Manufacturing Resource Planning
Manage bill of materials, plan manufacturing orders, track work orders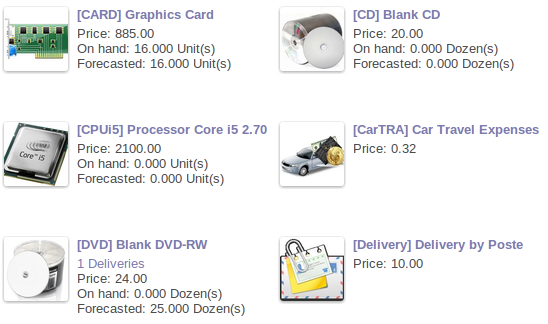 Use Odoo to manage all your assembly and/or manufacturing operations. Schedule manufacturing orders and work orders automatically. Review planning with the smart kanban and gantt views. Use the advanced analytics features to detect bottlenecks in resources capacities and inventory locations.
Efficient Scheduling of Manufacturing Orders
Automatically schedule manufacturing orders and work orders based on your procurement rules, quantities forecast and dependent demand.
Define Flexible Master Data
Products, bill of materials and routings
Have the flexibility to create multi-level bills of materials, optional routing, version changes and phantom bills of materials. You can use BoM for kits or for manufacturing orders.
Flexibility In All Operations
Manually edit all operations at any stage of the process. With Odoo, you won't be frustrated by a rigid system. You can design specific templates for each operation and use the set of tools to find solutions for any issue.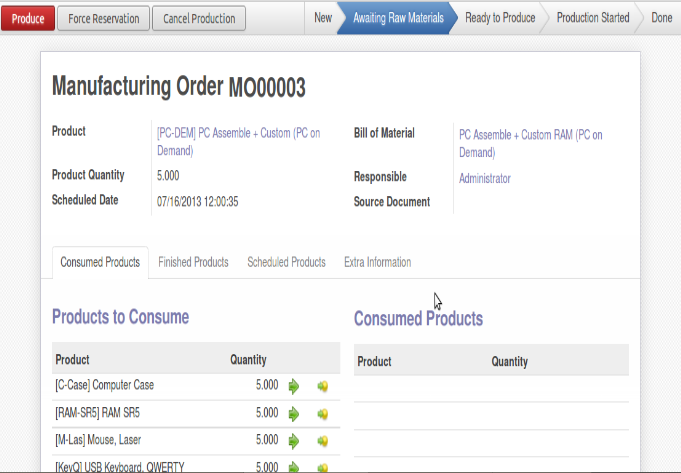 Schedule Work Orders
Check resource capacities and fix bottlenecks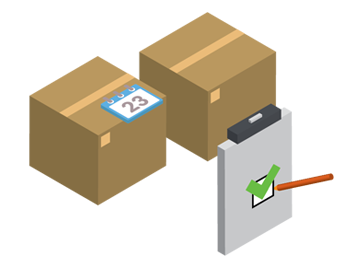 Define routings and plan the working time and capacity of your resources. Quickly identify resource requirements and bottlenecks to ensure your production meets your delivery schedule dates.
A Productive User Interface
Work with lists, calendars or Gantt charts
This open source software allows you to organize manufacturing orders and work orders in any way you like. Process upcoming orders from the list view, control in the calendar view and edit the proposed schedule in the Gantt view.
Lists
Gantt Charts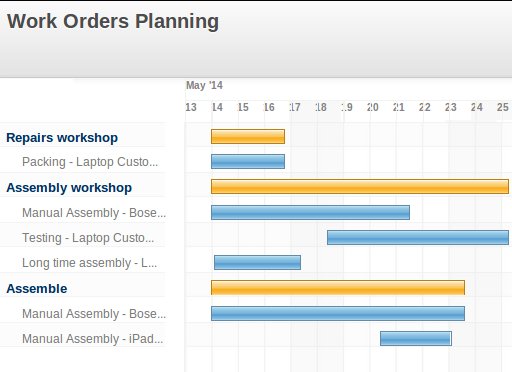 Calendar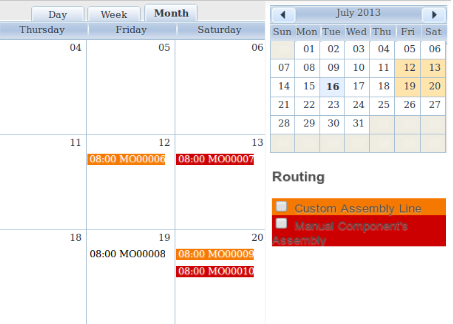 Inventory and Manufacturing Analytics
Track the changes in stock value according to the level of manufacturing activities as it progresses through the transformation process.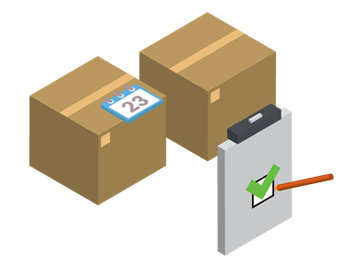 Fully Integrated with Operations
Sales, purchases and accounting integration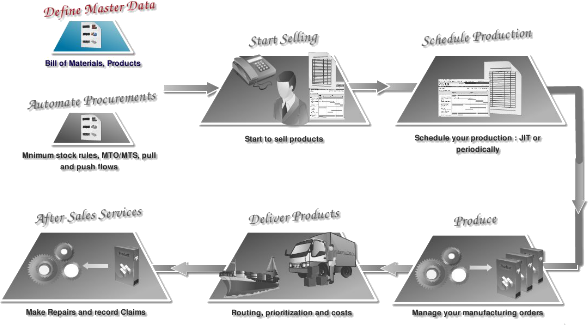 Fully integrated with sales and purchases apps and programs to make manufacturing resource planning accurate. The accounting integration allows real time accounting valuation and deeper reporting on costs and revenues on your manufacturing operations.
2 million users run their business with Odoo

Jacky Lecuivre
President at  Coppernic
Odoo allowed our company to efficiently manage a growth from a turnover of $2.4m to $15m in 4 years.
Fully Integrated with Odoo Apps
Get hundreds of open source apps for free
Try now the manufacturing planning !
15 day free trial. No credit card required.