Binary Quest Limited
Ready

取引先 245/2 New Circular Road (8th Floor), Malibagh,
Dhaka-1217
バングラデシュ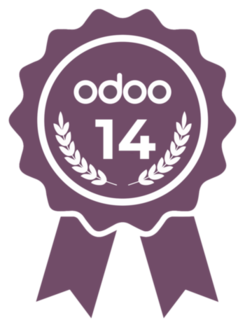 Binary Quest is a technology company having experienced technical resources and running operations in Bangladesh and Australia with vast industry experiences since 2009. We offer tailored solutions that help SMEs to let the technology be at their service by making business operations much smoother and become an enabler for success and growth.

Our aim is to help you, to improve your business performance by providing efficient and cost-effective tailored solutions to fit your company's needs.

We are working on Odoo since 2011 and successfully delivered more than 50 projects locally and globally, with such extensive knowledge we are available to you as a Competent Partner for all phases of your project and, ideally, we take care of your company's success on an ongoing basis by efficiently mapping your business processes to maximize your company's growth potential.

参照

Sindabad.com ltd
Sindabad.com is an e-commerce venture from one of the country's leading conglomerates Ananta Group, sindabad.com is the first of its kind business-to-business (B2B) one stop purchasing solution website in Bangladesh. They are using Odoo Accounting, CRM, Sales, Purchase, Inventory, Approvals & Expense Module.

Sourcing Bangla Service
Sourcing Bangla Service is one of the top system integrator partners offering an entire range of IT integrated products and services. Established in the year 2020, SBS journey as a start-up but emerged as one of the largest IT Infrastructure Solution provider supporting customers from small and medium businesses to blue chip clients and also providing a specialist service for the educational institutes. SBS has extensive experience in delivering high-quality IT Infrastructure services for all kinds of verticals and technology environments. Driven by a customer oriented approach with focus on absolute standards of operational excellence, each experience has made us develop more innovative solutions provider, and has enabled us to understand business, technology and operational elements in great detail. We want to empower our customers to be able to reach their goals easily and live a more fulfilling and productive life. SBS professionally managed, process and technology driven, skill based System & Network Integrator, focused in LAN, MAN, WAN, WIRELESS, NETWORK MANAGEMENT, STORAGE, SECURITY AND CONVERGEDVOICE– DATA-VIDEO, SERVERS, DEKTOP,CLOUD and PHYSICAL SECURITY & SURVEILLANCE Solutions domains. Our highly committed and skilled set of professionals will add value by proposing technically superior and commercially competitive solutions. We are confident to position SBS as "Enterprise Solutions Provider".