Name of Company: Don Colchón
Country: Mexico
Number of Odoo Users: 95 Active Users
Industry: Mattresses
Company Size: Large
Name of Implementation Partner: Morwi Encoders

Services Offered: CRM, Purchase, PoS, Help Desk, Inventory, Accounting, Fleet, Employees, Integration with Shopify, Routing System for Product Deliveries, and Tailored Express Sales Capture module
The company of your dreams
Some of Mexico's most important companies are located in downtown Monterrey. There, on the Cerro de la Silla, lies the heart of Mexican industry; an industry characterized by its rapid growth. Right in the center of this industrial cradle is Don Colchón, a company with more than 35 years of experience in the sleep market.
In addition to having their own patents, Don Colchón offers the highest quality products from the most prestigious brands. Their goal is to help Mexicans sleep comfortably and safely. They have a well-established production system and more than 40 subsidaries in northeastern Mexico. But, sadly, not even dreams can be perfect.
While the Osito Dormilón (Sleepy Bear) company seemed to be running smoothly from the outside, there was an internal problem that was hindering all operations within the company: all their administration was decentralized. 
Each department had its own procedures, excel sheets were used, customers had no way of knowing the status of their order, a lot of time was wasted on confirmation calls, and it was difficult to keep the inventory of the company (and of its 40+ subsidiaries) up-to-date.
All these problems stemmed from the same root: not enough communication between each department. There was also no omnichannel present to centralize their information in one place, and none of their processes were automated.
Don Colchón needed to solve their communication problem to maintain their high status in the Mexican sleep industry.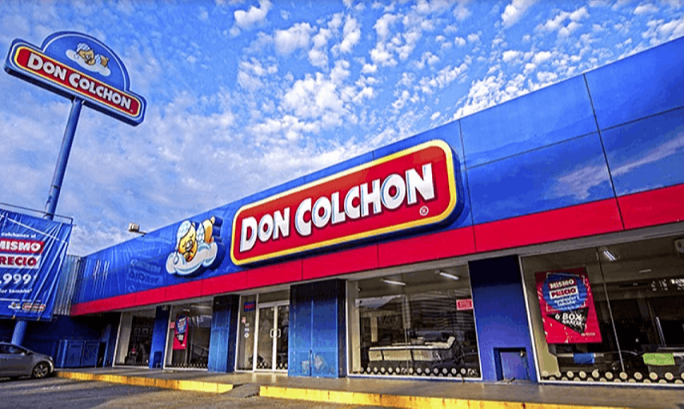 A well-deserved nap

Those dreams came true for the Mexican mattress giant, as Morwi Encoders soon arrived to help them solve those communication problems, and help them back on the path towards continued success.
Morwi Encoders is an Odoo Gold Partner. They know this ERP platform like the back of their hand. When Don Colchón arrived at their doorstep, they welcomed them with open arms and began the discovery process immediately. 
Both, the project manager and the Morwi Encoders sales manager, had several meetings with every key person in every department at Don Colchón. This way, from the beginning, they could pinpoint the needs of each department and spot the areas where more work could be done. Once they obtained the necessary information, they presented the project specifically tailored to enhance Don Colchón's efficiency.
Morwi Encoders always had the specific needs and requests of Don Colchón in mind, as they began to implement modules specifically designed to help the company's processes and automate their workflows. With these modules and Odoo apps, Morwi Encoders was able to complement the needs of this respected company in numerous new ways.
For the implementation, they decided to divide the project into sprints. After defining what would be delivered in each of the sprints, they started with the implementation in stages. Once one part was delivered, they began working on the other, so employees could familiarize themselves with the new system in a more user-friendly fashion. 
To achieve this, Morwi Encoders had several meetings with important members of each team. In these sessions, they were given a brief training. This allowed each department ample time to learn how to use the system for their specific needs.
Don Colchón was so impressed with Morwi Encoders' help, and with Odoo, that they decided to postpone the launch until the end of February - not because of any problems, but because they wanted to implement even more things to the ERP. 
They wanted to further stabilize their processes, but Morwi Encoders convinced them to do a first launch. That way, they could start automating everything within the company, and give their employees a chance to get used to the new system. For Morwi Encoders, the stabilization process is of the utmost importance, and they felt like this was the best route to accomplish their goal.
Although Don Colchón now has the automation and uniformity it desired, there will still be a third stage of implementation to occur, in which they will add even more modules to facilitate the company's processes. And all of this was made possible, thanks to the high level of experience and professionalism displayed by the brilliant team over at Morwi Encoders.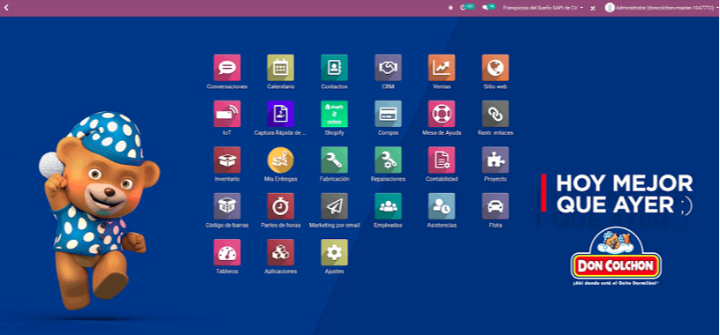 Sweet Dreams
It didn't take long to notice the massive improvements at Don Colchón once they started using Odoo. One of the first improvements to become evident was that they no longer had to call each customer to confirm that their order had arrived. 
Now, customers can track the shipment, and confirm its delivery by email. Delivery drivers no longer have to call to make arrangements with customers to deliver their order, since clients can easily track their delivery. With Odoo, Don Colchón now only has to get in touch with customers who haven't confirmed their delivery for one reason or another.
They can finally say goodbye to Excel spreadsheets, too! With this new platform in place, they have everything they need in one centralized location. Each department is able to continue doing its own processes, but now the methodology is the same, and all the information is safely stored in one place. 
Thanks to Odoo, the communication between departments is easier than ever because Don Colchón now has the omnichannel they so desperately needed. With the help of Odoo and Morwi Encoders, Don Colchón can now enjoy their enhanced communication, which helps them provide all of Mexico with the sweetest of dreams.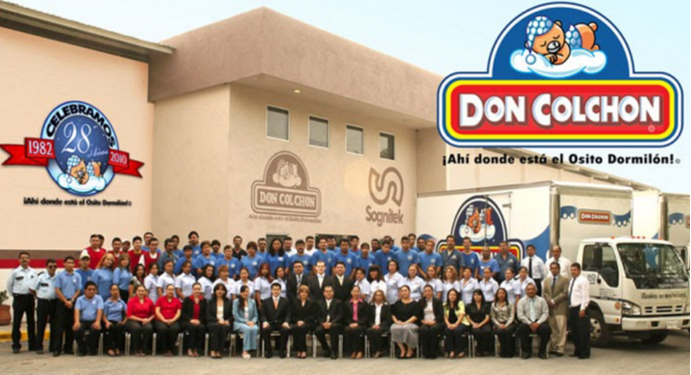 About Don Colchón

Don Colchón is a respected mattress retailer in Mexico, with over 30 years of experience in the sleep market. They provide only the highest quality products from the most prestigious brands, including some patents of their very own.

Learn more at https://doncolchon.com.mx/

About Morwi Encoders

Morwi Encoders is a leading Gold Partner with Odoo. They specialize in developing unique, efficient digital solutions that can completely transform the internal processes of any organization.

Learn more at https://morwi.mx/