Location                  : 

Kolkata, India

Industry                   : 

Engineering & Capital  Goods

Apps Implemented: Accounting, CRM, Documents, Inventory, Invoicing, Manufacturing, Marketing, Project, Purchase, Sales, Timesheet

Odoo Users             : 160


Employees              :

500+
50 Glorious Years of Engineering Marvel
Over the last 5 decades, MACO is the name admired for providing industrial products, advanced equipment and customized solutions to the biggest industry names. With a presence in more than 4 countries and a workforce of 500+ employees, MACO provides services in sectors like mining, power, steel, oil, gas, refinery and railways. MACO's prominent work in these sectors has won them many awards and accolades. The company has served more than 1000 companies and nourishes a strong brand reputation across the globe.

MACO's vision is to excel and exceed customer expectations by providing superior products and exceptional services. With a sharp strategic business approach, MACO provides value to the evolving needs of each domain in a systematic and customer-centric manner.
MACO Found A Business Companion in Odoo 
For a large enterprise, it is important to have a system that can minimize manual and tedious work processes. Also, the ability to customize a system to the business requirements offers an additional edge to the company by satisfying a specific need. Earlier, MACO was using SAP Business One platform to make their business operations manageable and productive. However, the inability to customize the system was obstructing the company's potential.
"Odoo's online access is just fabulous. Our employees can stay up to date with business regardless of their location."
- Mr. Hiten Gandhi, Director at MACO Corporation

The lack of a rental module added additional pressure on employees to conduct manual work. Challenges were rising as the team wasn't able to operate the system outside the business premises. That's when the company decided to shift gears and started looking for an advanced ERP system.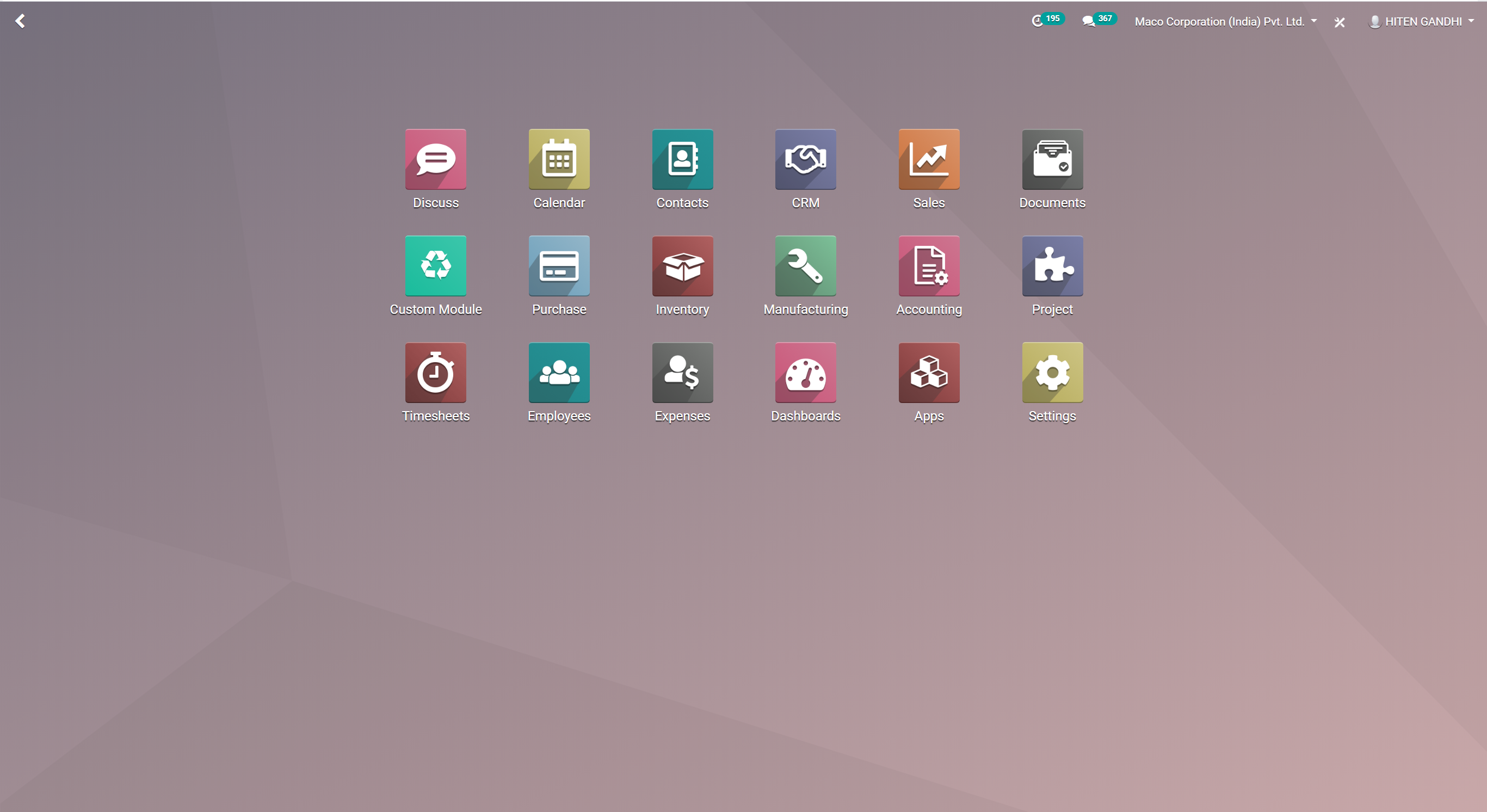 "We had difficulties in terms of customization and web access with SAP Business One. So we began looking for a system that could be customized and provide web access," said Mr. Hiten Gandhi, Director at MACO Corporation. MACO searched for the available options in the market and compared the advantages as well as the disadvantages. The management decided to implement Odoo as it was perfectly matching MACO's operational requirements. Mr. Hiten Gandhi affirmed, "One of the advantages and best part of Odoo is that we can completely customize it as per our needs."

MACO avoided redundant and manual work by successfully developing a rental module. Moreover, MACO employees admire Odoo's studio feature that enabled them to successfully create apps that fit their organizational needs. The team created a custom app so that multiple people can work on a single worksheet at the same time. 
Get, Set, Grow
Now, the MACO team is not limited to work only from the office thanks to Odoo's web-based and mobile-based access. Odoo's online access provides the benefit of getting the work done from anywhere. "I always use Odoo's mobile access when I am not in the office. It keeps me updated of my business even if I am traveling," says Mr. Hiten Gandhi.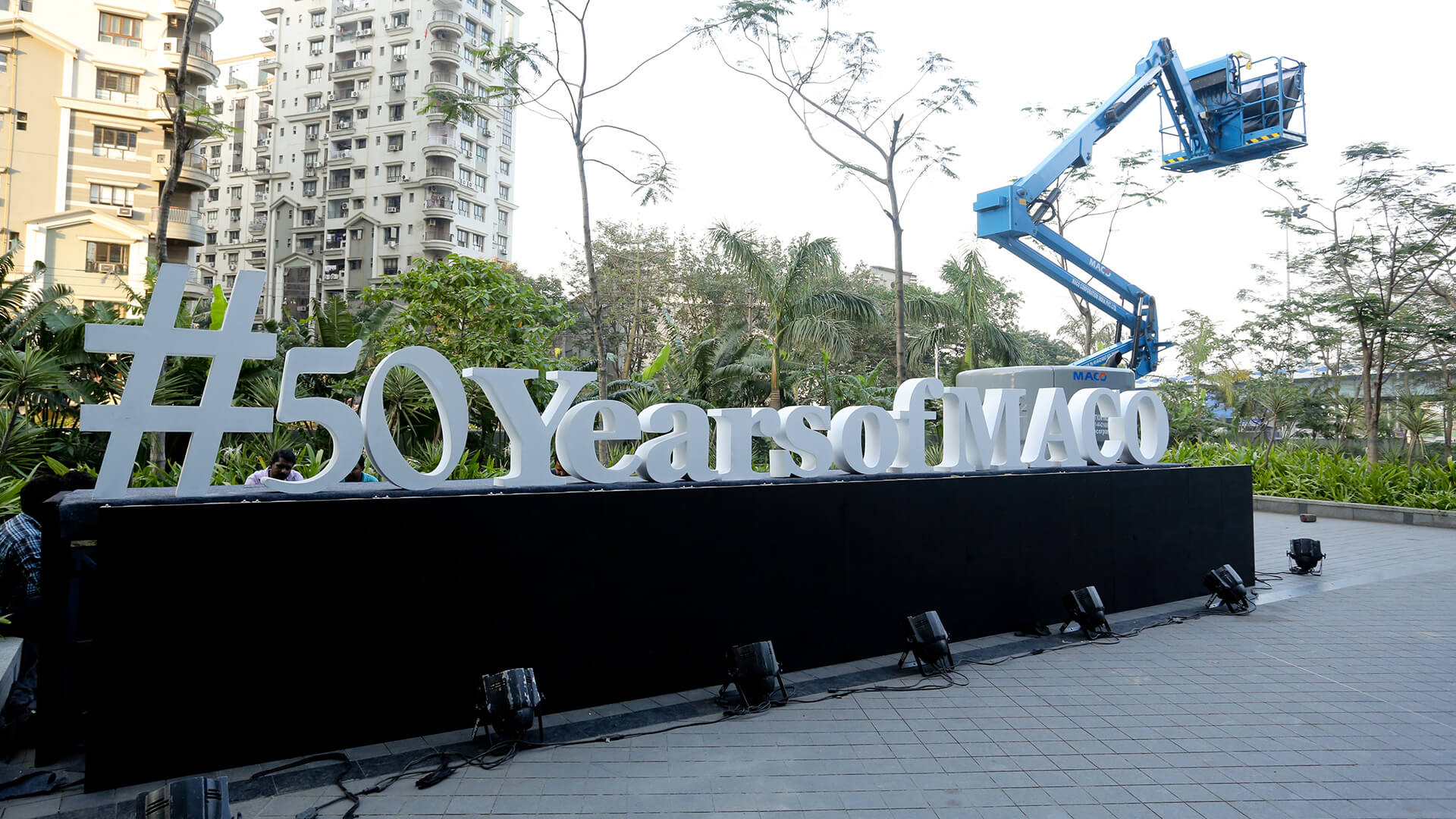 MACO has several offices in India with a total workforce of 500+ employees. All the offices use Odoo for their various business operations; accounting, manufacturing, marketing, purchase, inventory, or sales. The seamless integration between these departments presents smooth and swift business operations. Odoo filled the gap of an earlier ERP system while providing additional benefits. Presently, MACO's business is growing at a rapid rate and Odoo is helping them to retain the same speed.