A la recherche de Services ?
Contacter un Partenaire
Technogeo Soft Solution Pvt. Ltd
Technogeo Soft Solution Pvt. Ltd
Ready

Partenaire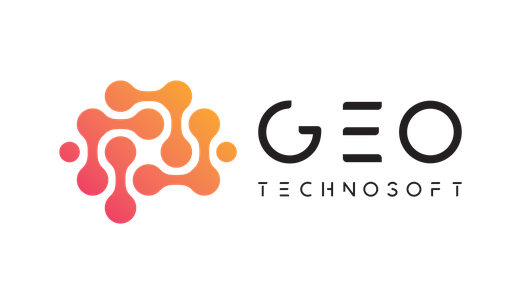 2nd Floor H49 Sector 63
Sector : 65,
Noida 201301

Inde
+91 79771 96145, +91 82878 11154,+91 120 4123098,
rishabh@geotechnosoft.com
Geo technosoft is an exceptional technology company in India and has its presence in the USA, EUROPE, UAE, and Saudi Arabia. We have more than 20 Years of experience in Business Application Implementation with successful 200+ implementations across all geographic and business domains.
We also helped businesses to transform their business from one level to the next with the help of our consultancy. If you are looking to take your business next level we are the right partner.
We give alluring and special consultancy into ERP, CRM, Supply Chain, POS, Inventory Management, eCommerce,  mobile application, web development, DB migration, ERP training, ODOO ERP customization, or any type of business process improvement with the help of technology.
We have wide experience as a system integrator of multiple platform with the help of API's and many other possible tools.
We also improve business processes and help management in decision-making with the help of Business Intelligence, Artificial Intelligence, and Machine Learning. We ensure whatever possible with technology with the ease and simplicity of the user interface.
Our Goal: Let's Keep Technology Simple and Possible For Every Business.   

Our Mission: To Ensure Every Organization's Grow Their Business With Best Technology Available In Affordable Service Cost.

Our Vision: We encourage the enterprise to go Digitally, They should Provide the right tool to their resources for planning, collaboration, control, and visualize the entire business to ensure Business Growth.
Know About Us:
Website : http://www.geotechnosoft.com 
YouTube: http://www.geotechnosoft.com/r/d2I
Facebook: http://www.geotechnosoft.com/r/77w 
LinkedIn: http://www.geotechnosoft.com/r/9m7
Customer Testimonials: http://www.geotechnosoft.com/r/ApT, http://www.geotechnosoft.com/r/S8a, http://www.geotechnosoft.com/r/4TT
Offices: 
Mumbai: 202, Janam Apt, Service Road, Off - Western Express Highway, Natwar Nagar, Jogeshwari East, Mumbai, Maharashtra - 400060
Noida : 1st Floor H-166 Sector 63, Noida 201301, Contact +91 120 4123098
Germany: Altenburgstr 25, 81243, Munich, Germany, Contact +49 1521 6779451
Références