Company Name: Secure Visa Consultancy
Location: The Philippines, New Zealand, Canada
Industry: Visa Consultancy Service, Services 
Company Size: 10-49
No. of Odoo Users: 26
Hosting Type: Odoo Online
Apps Implemented: Sign, Website, Sales, Invoicing, Discuss, CRM, Contacts, Calendar, Employees, Documents, Helpdesk, Studio
Based in Manila in the Philippines, Secure Visa Consultancy offers one-stop-shop emigration services to its clients to build a better life in Canada, New Zealand, and Australia. To keep up with the fast-moving industry, the immigration consultancy aims to speed up service delivery with a centralized and streamlined internal management system. 
A Non-synchronous System
​
Secure Visa did not have the most competent system for keeping many documents. The Consultancy used to have different storage points — Google Cloud Platform, shared drives, and Outlook, to name a few. Internally, this contributed to ineffective information sharing across teams; externally, clients of Secure Visa also found it challenging to keep up with their application status on the different platforms. 
It used to also rely on a dated CRM tool. Together with the ineffective data storage system, the team was overloaded with tasks and took quite a while to get back to customers without a centralized data storage space. 
And as the pandemic hit the Philippines, Secure Visa finally decided to implement Odoo to revamp the business with data digitization and centralization to work smarter. 
Data Centralization for Optimized Service Delivery
Odoo has won Secure Visa's heart with its scalability and comprehensiveness. 
Odoo is an integrated solution at its finest. Embracing Odoo, we'll be able to embrace 100-200 clients compared to a 50 range of clients on monthly production.

With Odoo CRM and Sign, the team at the immigration consultancy now manages to maintain a single point of contact with customers. Secure Visa can also easily safeguard all legal contracts and agreements required to process visas with Odoo Sign. And Odoo Documents is what facilitates instant information sharing within the Consultancy.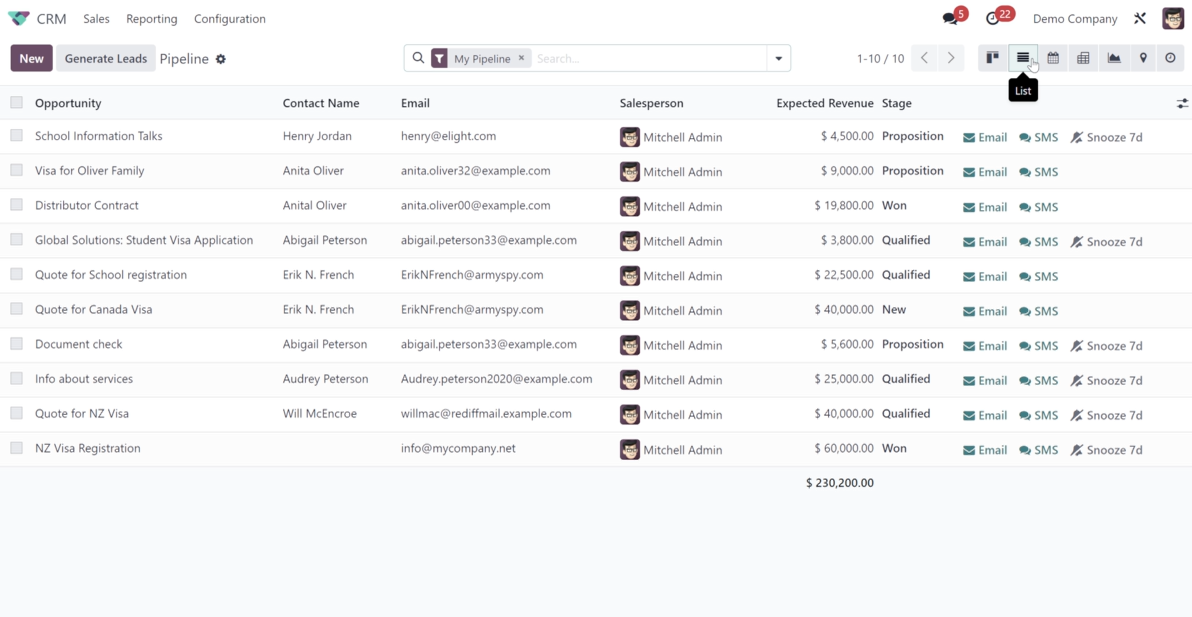 A typical day at Secure Visa Consultancy now goes as smoothly as follows:
Once a new customer profile is created on CRM, the Secure Visa team will start collecting necessary papers using the Documents and Sign apps and schedule upcoming tasks on CRM to track leads, close opportunities, and get accurate sales forecasts. With all important project updates and payment details centralized and shared on Odoo Invoicing, the finance team can easily monitor all revenue and income in a particular month or quarter. 
With the streamlined workflow on Odoo, Secure Visa can now handle 2-4 times more customers. Before Odoo, the team would call it a good month if they could take in 50 groups of customers; with the new system, the same team can comfortably handle up to 200 projects.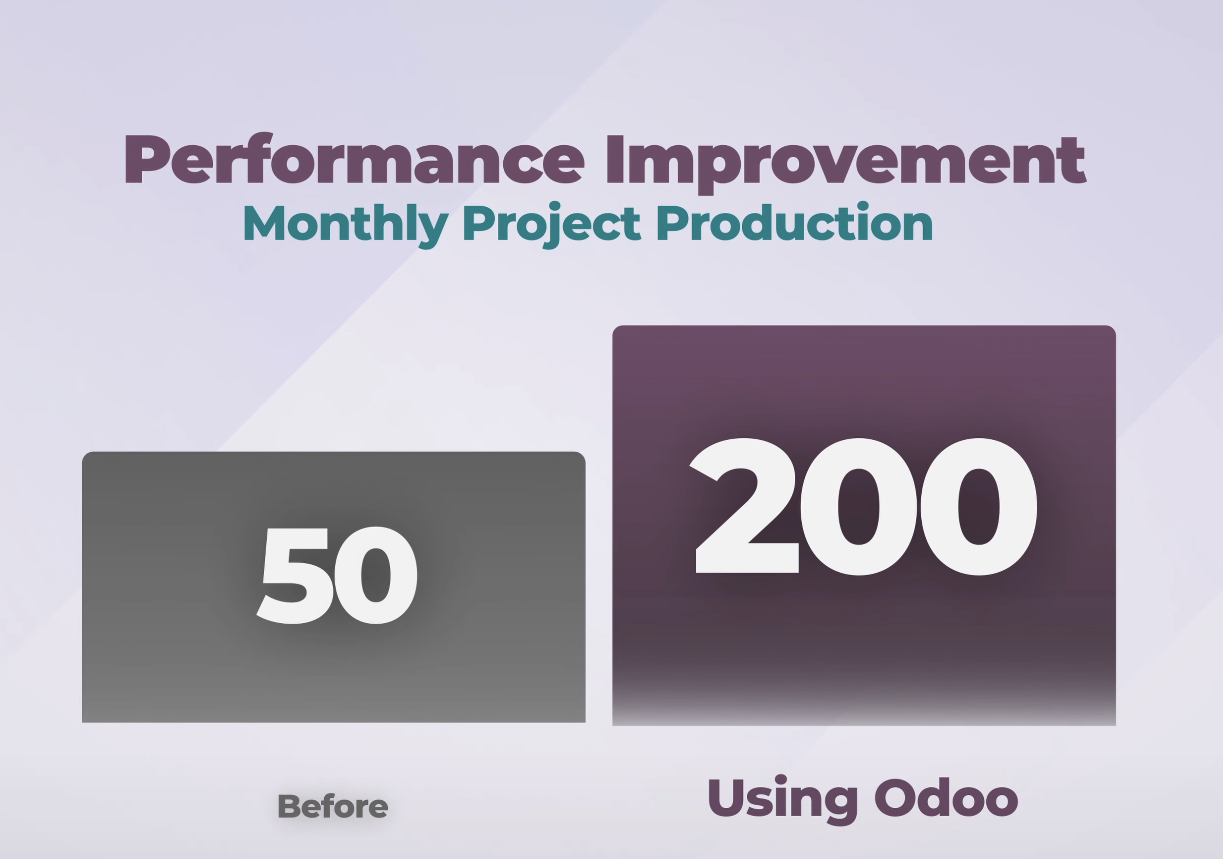 Towards a Better Future
Aspired to help the Philippine emigrants explore a future in New Zealand, Canada, and Australia, Secure Visa Consultancy continues to advance its services and has Odoo's full support to do so.

Secure Visa Consultancy