Company name:

Elite Safety Products


Location:

USA


Industry:

PPE (Personal Protective Equipment) Distribution




Odoo users:

 10
Size of the company:

~10 

employees




Apps:

Sales, Purchase, Inventory, Accounting, and Barcode


Implementation Partner:

Acero Technologies, Inc.

About Elite Safety Products
Now, more than ever, it's important to protect yourself. Not just from avoidable injuries, but from germs, diseases, and viruses, as well. That's why it's important to stock up on high-quality Personal Protective Equipment (otherwise known as "PPE"). 
And, when it comes to trusted names with an unwavering reputation for top-notch quality and superior PPE products, you simply can't beat Elite Saftey Products.
Elite Saftey Products is an importer and distributor of a wide variety of PPE. They offer a litany of professional-grade safety accessories, such as ear & eye protection, protective apparel, toolbags, items for respiratory & ergonomic safety, and so much more. 
While they continue to be the go-to, always-reliable source for all PPE needs, they pride themselves on their gigantic selection of protective gloves. Their impressively expansive online catalog has coated gloves, mechanic gloves, cut-resistant gloves, medical PPE gloves, just to name a few. 
With all of these incredible PPE products to choose from, it's really no wonder why Elite Safety Products is one of the best in the industry.

Tale as Old as Time...
Every growing company, regardless of size (or industry), tends to go through the same ebbs and flows during its maturation process. Slowly, but surely, they realize their initial forms of business management simply aren't capable of withstanding the inevitable growth that their company is bound to endure.

More often than not, the people running these businesses spend their days tirelessly trying to maintain their company, via a series of disconnected software platforms that rarely (if ever) cooperate with one another. This only leads to an increase in time wasted and inefficiency.

In short, it's the perfect recipe for disaster.

While these random roadblocks and professional potholes may be ever-present on the road to success, smart companies are able to spot these issues early on. This early detection grants them enough time to adapt and solve any problems that would've otherwise negatively impacted their business. 
This invaluable foresight is what sets successful companies apart from the pack, and that's precisely what happened with the hardworking folks over at Elite Safety Products.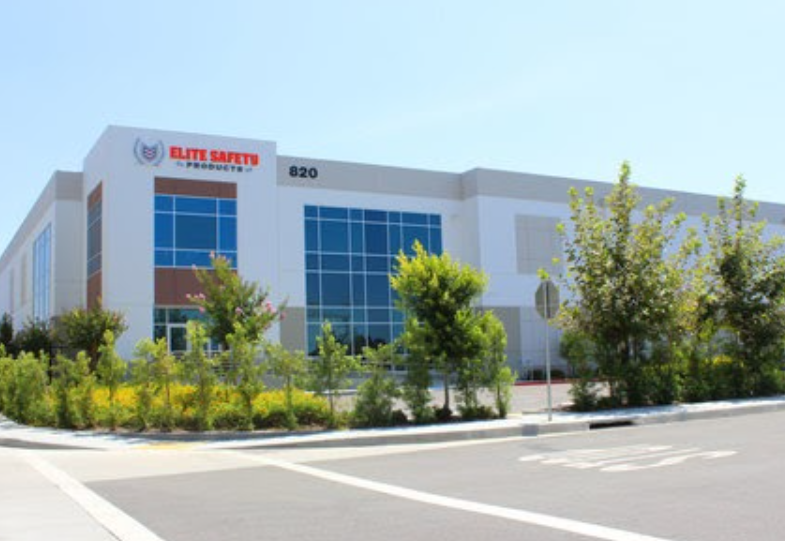 Looking for Answers
Elite Safety Products is an importer and distributor of PPE items, with a specialty in protective gloves. As a young company, with a limitless customer base, they quickly realized that expansion was right around the corner, and they needed a better way to manage their business.
They were in desperate need of a solution that would be both, modern and malleable enough, to not only help them grow, but also provide other useful business solutions down the line, as they continue to expand.
That's when the team at Elite Safety Products began their intrepid search for an affordable, all-in-one solution to cure them of their growing list of pain points.
Lucky for them, a valued member of the Elite Safety team had a personal connection with one of the founders at Acero Technologies, Inc. - a company that specializes in implementing simple business solutions. It wasn't long before they met with the folks at Elite Safety Products to discuss their wants and needs with a new management system.
After adequately assessing and analyzing the pitfalls of Elite Safety's business model, the team at Acero immediately knew the answer that would solve all their ongoing issues: Odoo.
Acero Technologies is extremely well-versed and experienced with Odoo's centralized database.
Implementing Odoo into Elite Safety's internal infrastructure was the clear (and obvious) choice. Not only because Odoo is already built to handle any unique business need right out-of-the-box, but also because Odoo has an expansive library of open-source applications that is constantly growing.
With such a bottomless resource of business applications and modules, the possibilities of customization that coincide with Odoo are quite literally endless.
Odoo: The Obvious Solution
After a quick demo of Odoo's unbeatable flexibility and functionality, the team at Elite Safety Products immediately agreed to utilize Odoo to fix their current issues, and help their company continue its upward trend of overall growth. And, now that they were onboard with Odoo, the next step was to properly implement the award-winning ERP into their fledgling business model.

The first step of this process was fairly straightforward. Acero simply implemented the base Odoo system as a foundation for Elite Safety Products to start managing their business. Then, Acero made sure to address their list of unique business needs one-by-one.

While there were a handful of issues that the team at Elite Safety Products wanted to fix, three of them stood out more than others.

One of the first requirements they wanted to tackle was their need for accurate computation of the exact cost of each product. Up to this point, they were struggling to obtain that information in a quick and efficient manner. That's when Acero introduced them to Odoo's powerful accounting capabilities.

Odoo provides useful accounting data (like landed cost and inventory valuation models), which allows the team at Elite Safety Products to quickly compute the precise price of each and every product easier than ever before. And, more than that, it will continue to be updated as time goes on.

Following that, Elite Safety expressed to the team at Acero how they desired to have a custom-tiered pricing model for each product. Fortunately for them, Odoo's incredible Pricelist feature gives them the ability to define any sort of price tier they want. Also, thanks to a bit of custom coding, they are now able to display these very same price tiers in a more optimal way for the customer to see as they shop.

Talk about a win, win situation.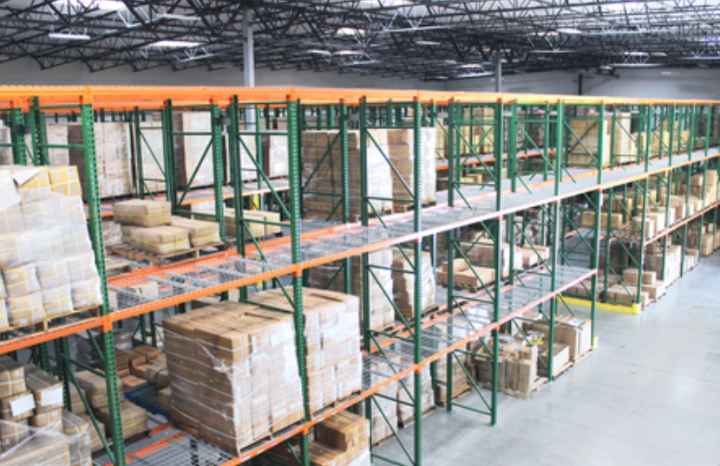 Lastly, they needed Acero's Odoo expertise to help them improve their warehouse management. Due to their large inventory, Elite Safety required an efficient, accurate system to improve the way they kept track of products. With Odoo's inventory and warehouse management capabilities, specifically with barcode scanning, Acero was able to cater to every single one of their traceability needs.

Now, with Odoo, they are able to get a clear, concise picture of every single aspect of their business, and can quickly access (and analyze) any important information/data across all applications with just a few clicks. Basically, Odoo gave Elite Safety Products everything they could ever need (and more).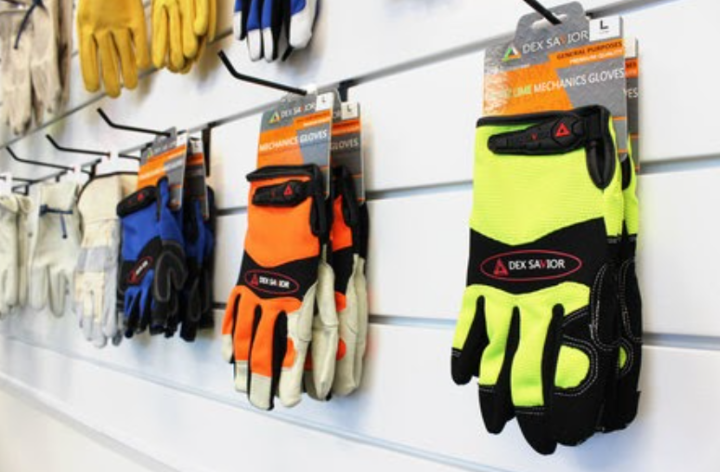 One of the most advantageous things about Odoo's already-impressive management system is the full range of complete customization options provided to each user. Odoo's open-source nature, and a never-ending supply of user-friendly, specialized business applications, allow users to make any necessary changes (and customizations) faster than ever before. 
Such capabilities were on display when Acero added the ability to automatically compute duty (and tariff) amounts in the landed cost, per Elite Safety's request.

Odoo was able to provide solutions to every problem Elite Safety had, and due to their ever-evolving interface and routinely updated software, Odoo will be able to keep up that streak of reliable problem-solving well into the future.

Customized Creations
Once the base Odoo system was successfully (and seamlessly) integrated into Elite Safety's business model, the second phase of the project revolved around the creation of a custom Sales Business Intelligence application (Sales BI).

This application, essentially, sits atop Odoo's original software. And, despite this seemingly lofty request by Elite Safety Products, the skilled team at Acero, in concert with Odoo's intuitive interface and customizable capabilities, accomplished this goal without any issues whatsoever.

The main motivating factor behind the custom creation of the Sales BI application was based on an overall need for quick and easy access to important data.

For example, when salespeople are talking to customers on the phone, they need to access all sorts of vital information. However, before Odoo, they had no way to consolidate such a thing. 
They would painstakingly jump between software platforms, clumsily gathering scattered data along the way in a very inefficient fashion. But, with the custom-built Sales BI app, all the information they could ever need is now easily accessible on one easy-to-read screen.

As you could imagine, this innovation instantly increased productivity, and eliminated their need to rely on numerous software platforms. Saving this much time reduces their technical debt tremendously.

When one hears of a "custom app" like this, their minds may assume that, in order to properly use such a complicated business solution, you would need to have extensive coding skills or knowledge. That's simply not the case with Odoo.

Everything about Odoo, even the custom-built solutions that spring forth from its fertile database of limitless possibilities, is designed to be easy enough for anyone to use. 
This level of usability was extremely beneficial for the team at Elite Safety, especially in this case, as many of the salespeople aren't very "computer savvy," and thus, required a simplified user interface, which Odoo is famous for providing.

Instant Improvement
Since its implementation, Odoo has become the backbone of Elite Safety's entire operation.

Whenever anyone from Acero would visit the Elite Safety offices to check on their progress, they would routinely see Odoo being used on every team member's computer - from administrators to salespeople.

In addition to that, everything in their warehouse was vastly improved, as well.

Their once hectic warehouse is now completely in order and fully organized, thanks to Odoo's amazing barcode scanner system. Each day, when numerous sales orders come in, they are now easily (and efficiently) processed in Odoo. This simple improvement has increased their productivity exponentially.

Needless to say, the implementation of Odoo for Elite Safety Products, conducted by the brilliant people at Acero, was a resounding success.

When asked to comment on the experience,  Ismaele, GM of Elite Safety Products, had the following to say:

"Elite Safety is a new company led by industry veterans. When I first came on board, I recognized that we needed the right tools to move at the fast pace our team was accustomed to. It became increasingly clear that we needed software that was agile, multi-dimensional, and customizable. After exhausting all software options, Odoo was the winner.

The major issue we were having was not effectively associating landed costs to our incoming products. Duties, tariffs, ocean freight, drayage...are all parts of inventory valuation, and Odoo was the only software we found that actually had a prepackaged landed cost feature. However, we needed something more exact, and that's where Acero Technologies stepped in with a custom solution.

Acero was able to optimize the landed cost feature to account for the way we received products. We receive products by the container load, and with thousands of SKUs with varying volume, weight, duties, tariffs, the complexity in each container would take time to cost properly. And with a small team in a new business there is never enough time!
Acero came to the rescue to completely reconfigure the landed cost feature to account for all variabilities, and made product costing simple. It now takes us less than 5 minutes to assign landed costs to all incoming products, no matter how mixed the SKUs are in the container.

We continue to work with Acero to this day on modifying Odoo, and even build custom apps. They are an excellent partner in translating a company's business model and vision into manageable solutions. I couldn't recommend them enough!"

---

About Acero Technologies, Inc.
Acero Technologies, Inc. is an official Odoo Ready Partner. As an experienced, respected, and reliable ERP expert, Acero Technologies is able to provide guidance and knowledge, as your company continues on the path to success.

They are able to help companies automate every facet of their business quickly (and easily) using Odoo. Experts at Acero Technologies can customize Odoo to fit your business' needs, whether you are a distributor, manufacturer, retailer, or any other business (in any other industry).
Learn more at www.acero.tech