433 Waterford Dr
Edison, NJ 08817-1918
Verenigde Staten
jignesh@silentinfotech.com
IT/Communicatie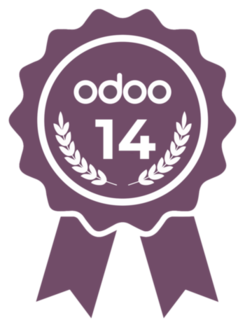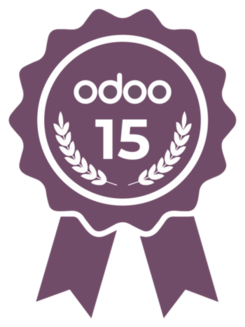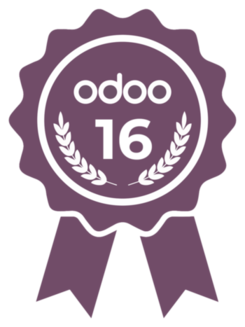 Ready
Silent Infotech Inc.
Our unique skills of "Micro Process Automation"  within the Odoo workflows makes Odoo a super productive tool for your business. 
Combination of "Odoo, RFID and IoT" makes Silent Infotech(SIT) unique across the Odoo community. SIT has a unique way of business process engineering for any business regardless of the complexity. Silent Infotech have invented a special method to set up Odoo in a scalable way in order to last it for decades. 
Odoo ERP Services : 
Extensible Odoo ERP Apps based on Type of Business process ? 

Products SKU management & Inventory Setup ? 

What is the Total Cost of Ownership?

Feasibility of integrating third party solutions

Business Process Analysis & Roadmap Preparation

Odoo Setup / Data Migration / Workflow Development

Odoo ERP Integrations with External Services

Workflow Testing and Milestone Based Delivery

Operational Odoo Training (Functional & Technical)

High Availability Clustering 

Backup

Server Monitoring

DDOS Protection 

Server Auditing and hardening 

Cloud / On Premise server setup

IOT Enabled sensors integration 

AI Based data entry mistake detection

Manufacturing Machine Integration with Odoo ERP

IIOT Dashboard Design 
Industries Served
Silent Infotech have implemented Odoo ERP for numerous clients across industries listed below
Purchase with Traceability Lot No.
Multi Warehouse Stock
Grading and Packaging
RFID based Crate (Package) tracking
Industrial IOT Sensor Integration and Alerts System
Quality Checkpoints
RFID Handheld Computers usage for Inventory

Site Survey and Estimation
Document Approvals
Contract Project Management and e-Signing
Job Scheduling and Costing tracking Human Resource Time and Material
Project Dashboard showing Planning vs Cost

Multi Sales Channel to Odoo Orders
Integrations with Shopify, Amazon, Etsy, eBay, Magento, BigCommerce etc
Optimal Warehouse Batch Picking + Packing + Shipping
Shipping Integrations (Shipstation, Fedex, UPS)
 Return Management & Re-Stock

Solar Wholesale & Distribution
B2B eCommerce
Warehouse Management
ERP for eBike Manufacting & Assembling

Multi-Location Warehouse workflow
Pallet / Package Labelling
Logistic Integrations 
B2B eCommerce with Tiered Pricelist
Landed Cost and Margin Reports
B2B Merchandise Marketing email & landing page on eCommerce

Appointment Scheduling
Patient Portal & Immunization
Case Management & Consultation Notes
Prescription & Procedures
Medical Billing and Medicare Claim
HL7 Integration & EDI 276 ( Health Care Claim Status Inquiry)

Leased Line Sales Contracts eSign
VOIP Phone System Sales & Project
Integration with Telecom Billing webaBillity
CRM Pre-sales Survey
Telecom Rental Leasing Contract
Integrations with Autotask

Web to Print eCommerce with Custom Art Designer Tool
Make to Order
MRP : WorkCentre
Order Status updates to Customer
Shipping Integrations : Shipstation, Fedex, UPS.

Drone UAS Manufacturing : Multi-Level Complex Bill of Material (BOM)
Traceability Serial No of Parts to Finished Product.
Drone Services Business : Fleet Tracking,  Flight Scheduling, Flight Log management.
Fleet Maintenance (Equipment Maintenance) : Preventive & Corrective.
Odoo ERP Case Study
Inventory Traceability across supply chain
Sensor IOT Dashboard for Freshness Monitoring
Grading and Packaging

Job Quotations in CRM
Job Projects tracking Time and Material in that Job
Job Procurement Requisition 

Blanket Purchase
Shopify eCommerce Integration
Dynamic Stock visibility on eCommerce
Return Management to Stock

Multi-Level Complex BOM(bill of material handling)
Manufacturing Quality Checks
Drone Fleet Management & Maintenance

CRM Lead information with Site Survey
Contract Digitazation with Odoo eSign
Manufacturing integrated with Purchase

Multi-sales channel order funnel (eg. Amazon, Shopify, Etsy, etc)
Printing Job Order with Odoo Manufacturing
eCommerce Custom Art Designer (Responsive)
Referenties