By and for the
community
Enable users to help each other. Boost collective knowledge and anticipate your customer's needs with valuable insights and problem-solving discussions.
Limit customer service.


Gamification drives
motivation
Motivate, engage, and drive actions. Set up a reward system with Karma points to give your most active members more moderation functionalities and boost their activity.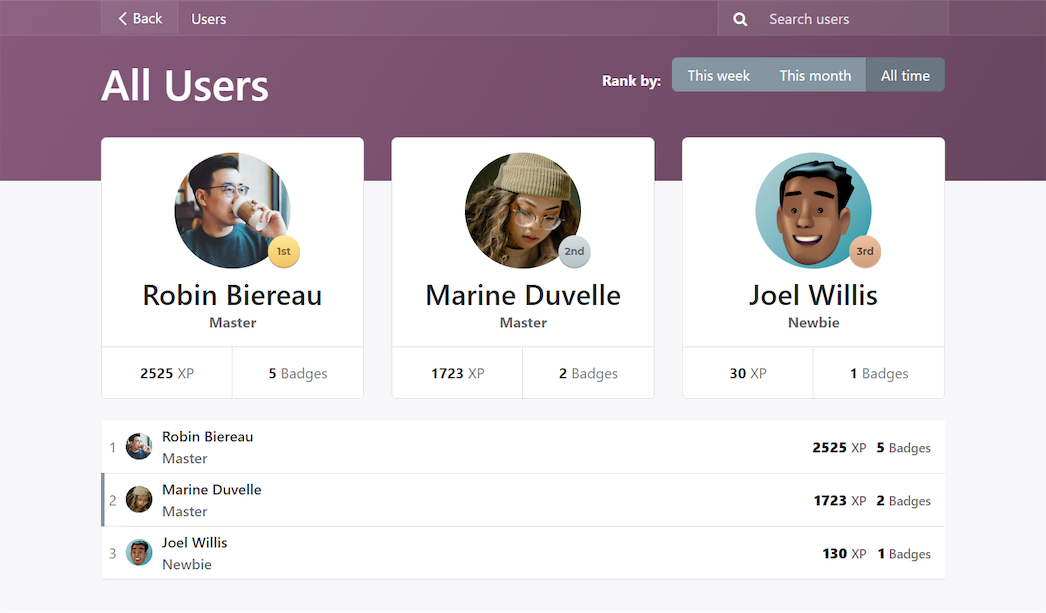 Customize

your content's design

User-friendly and advanced text editor. Enable users to edit and structure their content with plenty of helpful features.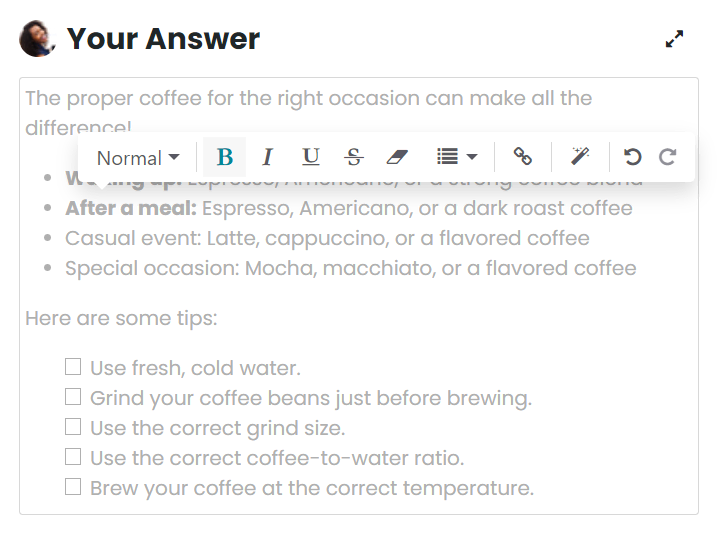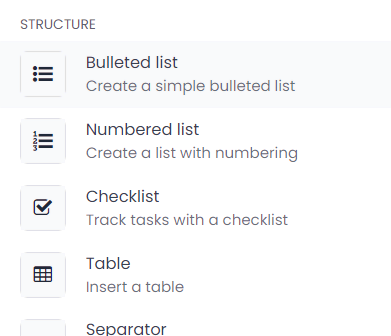 Alle
functies
goed gedaan
.
Sorteer inhoud
Organiseer op relevantie, laatste activiteit, nieuwste, meest beantwoord, meest gestemd.
Theme selection
Select the best theme for your business.
Geef de discussie extra dimensie
Integreer video's en afbeeldingen in je berichten.
Notificaties
Abonneer je op interessante content en krijg meldingen per e-mail als een nieuw antwoord wordt geplaatst.
Categorieën
Voorzie goed georganiseerde en toegankelijke content met meerdere onderwerpcategorieën.
Ontdek alle functies
Sluit je aan bij 12 miljoen tevreden gebruikers
die hun bedrijf laten groeien met Odoo
Odoo ensures product quality and triples production without extra hiring.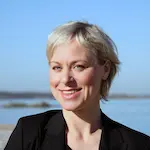 Maria Åkerberg
CEO of MARIA ÅKERBERG AB