A la recherche de Services ?
Contactez un Partenaire
DiamondVision
Ready

Partenaire Maadi - Elsad Elaley Street building 6, 6th floor
0 Cairo
Égypte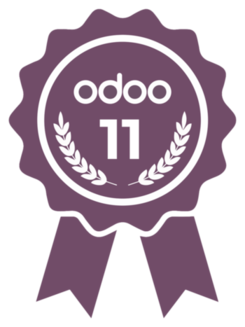 DiamondVision / DVIT is one of the leading & most experienced Odoo service providers in MENA.
With more than 20 success stories per year, we are experienced in developing & implementing fully integrated & specialized solutions for Automotive, Contracting, Construction, Restaurants, Manufacturing, Trading, Medical, Hotels, Education, Farms and service sectors since 2012 These solutions are based on Odoo and innovative open source software.
Please have a look at our current customers below.
Maadi – Cairo – Egypt
odoo@dvit.me
+201000638218
http://www.dvit.me
Références
Linda tube manufacturing & Metal Processing
Linda Engineering and trading is a holding company for three legal entities, established in 1998 has been providing customers with the highest quality Steel Tube/Pipe at a competitive value. Whatever the end application might require, we work with the customers to deliver their exact requirements. LINDA TUBE is a producer and trader of steel tube/pipe for all different applications.

With seven mills located in seven plants in the 10th of Ramadan and Suez industrial city, we have managed to respond to local and international customers demands with the shortest lead

Rich Food Egypt
Rich Food is one of Egypt's premier frozen and processed meat and poultry provider. The past few years witnessed major renovations at Rich Food. State-of-the-art machinery and highest standards of hygiene and packaging, along with a widened network of distribution have placed RICH products to be one of the most recognized products on the market sought for their quality, natural ingredients and taste.
https://www.richfood.co/