A la recherche de Services ?
Contactez un Partenaire
DCBO BVBA
Ready

Partenaire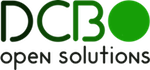 Doornboomstraat 73
2440 Geel
Belgique
bob@dcbo.be, carl@dcbo.be
IT/Communication
DCBO is een jong bedrijf dat werd opgericht door 3 ervaren partners met jarenlange ervaring op het vlak van ERP implementaties, ICT infrastructuur oplossingen en Financieel beheer.
Afhankelijk van de vereisten van de klant op het vlak van budget, timing en kwaliteit, biedt DCBO aangepaste begeleiding aan bij het realiseren van Odoo-gebaseerde oplossingen.
DCBO staat voor transparante communicatie, een "can-do" engagement en een focus op beste praktijken. Een adequate opleiding van alle betrokken partijen staat hoog in het vaandel.
DCBO biedt Odoo gebaseerde oplossingen aan voor diverse "lines of business" maar met een duidelijke focus op: 
· Financiën en online boekhouding voor starters en KMO's, 
· Kassaverkoop oplossingen, 
· Vorming en onderwijs toepassingen, 
· Migratie van bestaande ERP toepassingen  
DCBO is a young company founded by three experienced partners with years of experience in the field of ERP implementations, IT infrastructure solutions and Financial Management.
Depending on the customer's imperatives in terms of budget, timing and quality, DCBO offers customized guidance for the realization of Odoo-based solutions.
DCBO stands for transparent communication, a can-do commitment, a focus on best practices and believes that adequate training of all stakeholders is of paramount importance. 
· DCBO offers Odoo-centric solutions for various "lines of business" but with a clear focus on:
· Finance and online accounting for SME's and start-ups
· Point of Sales solutions
· Training and education applications 
· Migration of existing ERP applications  
DCBO est une jeune entreprise fondée par 3 partenaires expérimentés dans les domaines d'implémentation d'ERP, les solutions d'infrastructures informatique et de la gestion financière.
Selon les besoins des clients (budgétaires, délais et qualité), DCBO offre un support adapté avec la réalisation des solutions basées sur Odoo (OpenERP).
DCBO garantie une communication transparente et un engagement pratique basé sur l'utilisation des best practices et accorde une importance primordiale à une formation adéquate de toutes les parties prenantes.
DCBO offre des solutions basées sur Odoo pour différents "secteurs d'activité", mais avec une orientation particulière sur :
· Finances et comptabilité en ligne pour les start-ups et PME 
· Solutions de vente - POS 
· Applications de formation et d'éducation 
· Migration des applications ERP existantes
Références