Odoo
Odoo Day
Learn. Connect. Enjoy.
Les inscriptions sont fermées
What's included in each pass...
Premium Pass ($120 USD)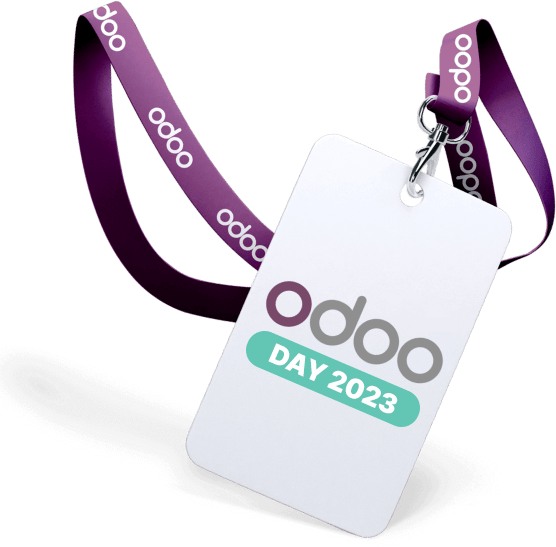 With a Premium Pass, gain access to all conferences and exhibitions with fully-catered breakfast, lunch, dinner, and drinks at the bar; end the night at the evening after-party featuring a live DJ! 🎉
Basic Pass (FREE)
Gain access to all conferences and exhibitions. Does not include catering or access to evening activities.
Smartclasses ($1000 USD)

Smartclasses will be held two days BEFORE the Odoo Day event - on Tuesday, November 28th & Wednesday, November 29th (from 9am - 5pm). Purchasing a ticket for a Smartclass includes: breakfast, lunch, drinks, and a Premium pass for the Odoo Day event (on November 30th).
​
Registrations for Smartclasses include one Premium pass.
(See you at the party!)
Practical information
Your entrance ticket will be sent to you via email a few weeks prior to the event.
Visit the links below for parking, transportation, and hotel details.
​ Getting there ​ Staying there

Cancellation policy
Tickets are 100% refundable until August 31st, 2023.
Tickets are 50% refundable until October 15th, 2023.
​
No refunds will be made after October 15th.

We ensure that all necessary measures will be taken to guarantee a safe environment during the event.

All requests for refunds have to be submitted by email to: odooday@odoo.com