Inter-mining service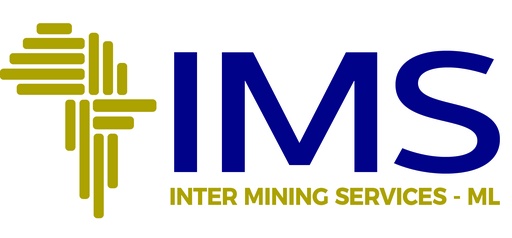 Implémenté par

Hamdallaye ACI 2000, PLACE CAN
Imm SOKA SYLLA
2379 Bamako
Mali
Inter-Mining Services is a company that is driving progress and, with our customers and partners, building better communities through safe, smart, efficient mining procedures, something we have been doing consistently since 2012.
Our progressive thinking and creative approach make us stand out from the crowd. We have a clear vision of what we want to be – leaders in mining and infrastructure development in Mali and West Africa; and we guide our business using five core values: Grow, Lead, Deliver, Protect and Sustain.
We are convinced that operating mines in a socially responsible fashion is not only the right thing to do ethically speaking, but it is also the only way to do business successfully. To us, this means that communities around our mines and work places should be better off, and benefiting from our projects and activities. To that end, we employ locally, and contribute to the common wealth of the communities in which we operate.
At Inter-Mining Services, we are committed to continuous improvement, a key to our success.  We know that we can always improve. We have Management Standards covering three important areas: Safety, Environment, and Community Engagement and Development. We developed our standards based on best practices and international standards. A central element of these standards involves regular reviews that include internal assessments and external audits. Once we set our goals, measuring them is the only way to ensure we are achieving them and continuously improving our performance.