Name of Company: LINKYO Corporation
Country: California, US
Industry: Retail
Company Size: 12-15 Employees
Number of Odoo Users: 10 Active Users

Name of Implementation Partner: Brainvire Infotech Inc.
Implementation Timeline: 4 Months
Hosting: Odoo.sh

Services Offered: Sales, Purchase, Inventory, Accounting, Email Marketing, Marketing Automation, Amazon Connector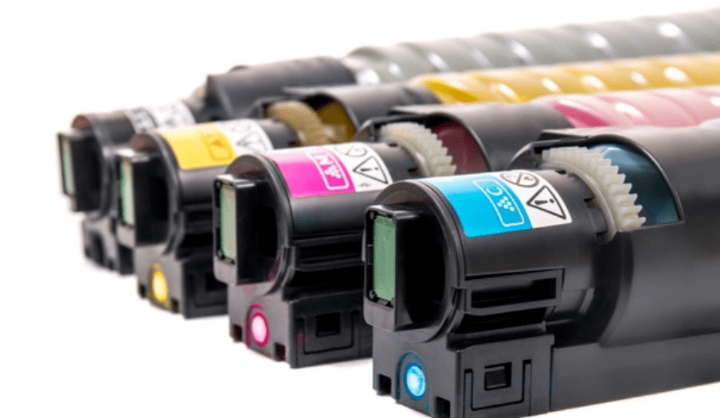 LINKYO Corporation
Founded in 2002, Linkyo Corporation is a premium toner cartridge specialist based in the US, with headquarters located in Southern California. They deal with elevated toner and toner cartridge replacements, in addition to remanufactured cartridges. They have featured their products on several of the world's largest marketplaces.

Linkyo guarantees top quality products for their customers' regular printing solutions. They, more than others, understand the implications of having papers with vital information. That's why they meticulously examine their cartridges, along with the entire manufacturing line, assuring complete compliance and trustworthiness.
Challenges of Obsolete Technology
The main goal for the team at Linkyo was to slowly segue themselves away from their old  Magento platform by integrating the Odoo ERP. They planned to use Odoo for Stock and Inventory Management, and they intended to utilize Odoo's CLV module to help them plan advantages for customer retention. They also wanted a module that automatically calculates freight charges and delivery costs in Odoo, once a purchase is confirmed.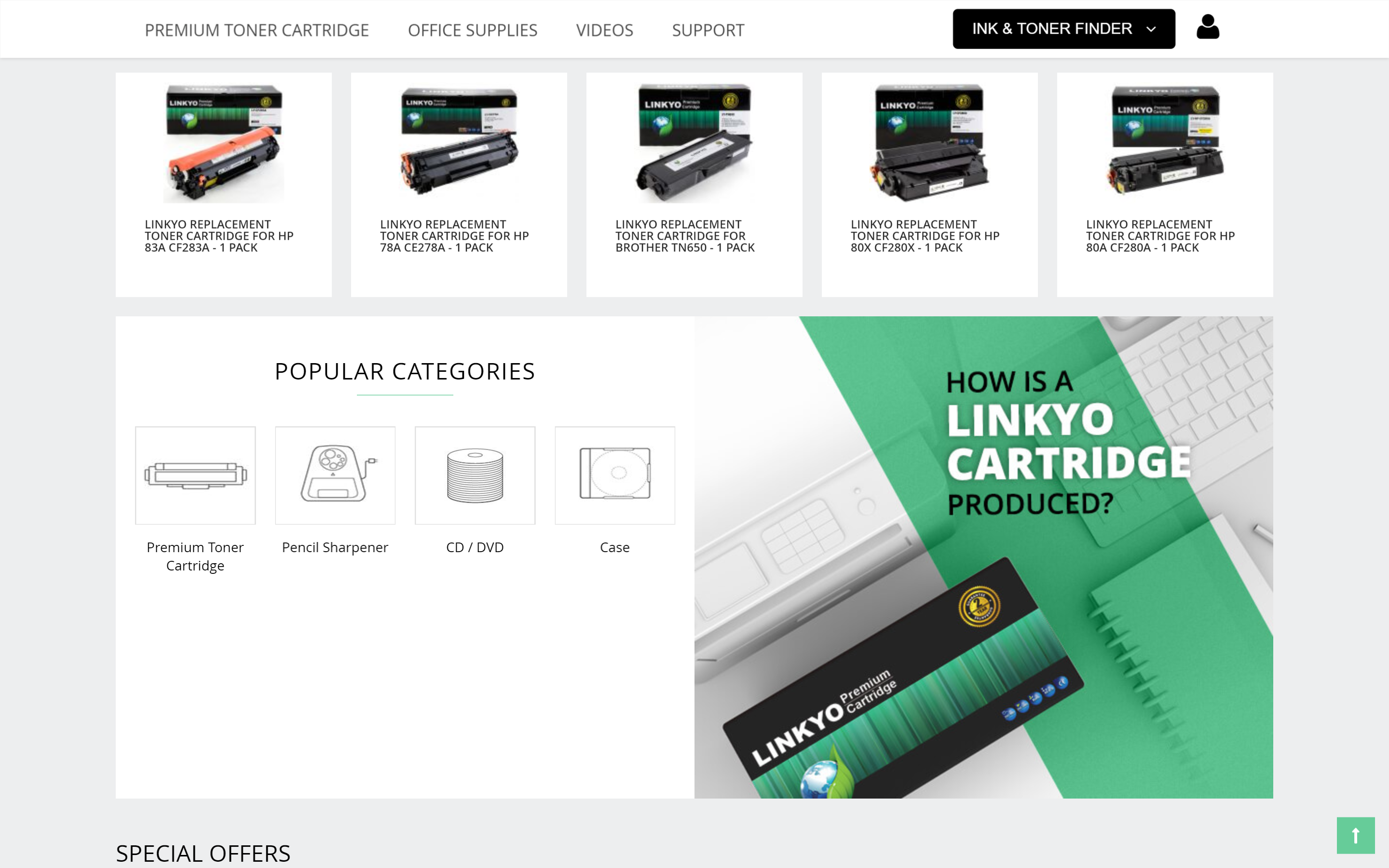 But that's not all. 
The Linkyo team also wanted a module that could generate customized reports for a variety of purposes, as well as trustable, comprehensive analytics for their company's operations (such as: accounting, sales, purchasing, inventory, and CRM).

Brainvire - Odoo Customization
Accounting
Brainvire incorporated Odoo Accounting functionalities, and the Odoo experts found it simple to migrate the Quickbooks and Excel spreadsheets to Odoo Accounting. 
The Brainvire team then added more unique features (i.e. syncing with your bank accounts, automated suggestions, etc.). This helped create a more efficient, much simpler reconciliation process. Invoicing services, such as, issuing invoices, monitoring payments, and sending invoices to clients were also incorporated.

Amazon - Odoo Integration
Processing and Fulfillment of Orders - Brainvire easily consolidated all of their Amazon Orders (FBA) from platforms in Odoo, analyzed them, and executed them seamlessly. They can, indeed, send shipping and tracking data directly from Odoo to their marketplace customers, such as Amazon.

Synchronization of stocks - Linkyo put an end to concerns about purchasing and selling. This expert Odoo solution helped them automatically synchronize their stock levels between Amazon and Odoo, ensuring that all of their Amazon marketplaces display correct and up-to-date stock levels.

Manage Catalog - Brainvire successfully handled product prices, pictures, categories, and much more by synchronizing their products and variants with Odoo and Amazon. In addition, Brainvire seamlessly linked their Amazon Products with Odoo.

Processing of Settlement Reports - In Odoo, the Settlement Report is downloadable! Brainvire integrated all of their costs, commissions, and payments from Amazon to Odoo to reconcile and process it, ensuring that everything lines up with their accounting.

Cancellation of Order - Brainvire experts boosted Linkyo's customer experience by keeping a detailed record of purchase cancellations on the marketplace. They can now cancel the orders from the Marketplace to Odoo, as well as cancel orders from Odoo to the Marketplace.

Refunds and Invoicing - Brianvire's Odoo specialists assured the team at Linkyo that there will be no accounting concerns in the future. They can handle the accounting for their shipping options directly in Odoo. Odoo allows them to deliver invoices straight to buyers. They can also track refund requests and handle refunds for orders placed from Odoo.

Stock Adjustment FBA - Brainvire created an FBA stock management system, where Amazon (as a marketplace) generates a report for inventory adjustment, while modifying the stock levels of their FBA Inventory. This automatically carries the report to Odoo, and guarantees stock adjustments to Linkyo's Odoo warehouse accordingly.

Amazon-Odoo Connector - Brainvire incorporated an Amazon Connector to help Linkyo synch orders among Amazon and their Odoo system. This significantly minimizes the time spent on their Amazon Shopping panel, and keeps their usual routine simple.

Customizable Dashboards - Brainvire built a dashboard out of customized reports. Now, they can easily create reports for any time. They can even analyze and compare them, if needed. Thanks to Odoo and Brainvire, Linkyo can now feature live calculations of some variables, such as year-to-date earnings.

Customer Lifetime Value - Brainvire added CLV features, so the amount of income that might be expected from a buyer over the course of their transaction could be estimated and acknowledged through Odoo. This concept entails client loyalty, moving attention from an annual approach to a more "long-term" approach. Also, it is now possible to get the retention analysis report and see the progress of retention from the initial day of the deal. 
Customized Reports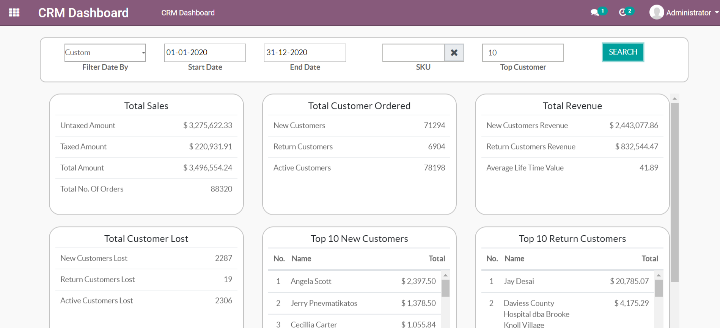 Amazon Settlement Reports
In Odoo, the Amazon Settlement Report is downloadable! Brainvire integrated all of their costs, commissions, and payments from Amazon to Odoo to reconcile and process it correctly. This ensures that everything lines up with their accounting, without any issues.

Stock Ageing Report
Brainvire added the Stock Ageing report function, which assists Linkyo in assessing the age of their products, by sorting the cost and quantity. This report may be used to assess and anticipate new inventory levels for both slow and quick products. It also aids in the tracking of quickly moving stocks.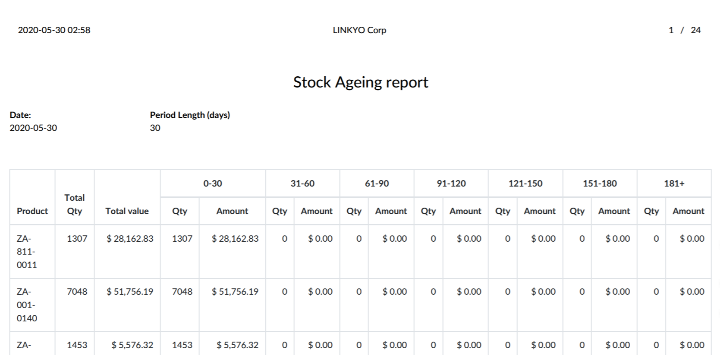 Inventory Value Report
Brainvire specialists created an Inventory Value Report module to manage the product's authentic stock base across several regions. Linkyo can now handle sales revenue, and purchase return inventory, with the assistance of this analysis. It includes: valuation for purchase, sale, stock adjustment, and internal transfer.

Inventory Movement Summary
Brainvire's experts customized the Inventory Movement Summary module. Now, it only displays the overview of inventory movements that are linked to accounts. Linkyo can use this module to analyze stock movements by category, ledger, financial group, or stock groups.

Replenishment Report
Replenishment Report is a module that recommends which (or how many) products should be replenished. Linkyo will also get an estimation of possible lost income for each product, if customers do not buy it on time.
Inventory
Integrated Landed Cost Calculator - Brainvire incorporated the Landed Cost Calculator to seamlessly total all expenditures, and split them evenly among products. The entire cost of a product, after it has landed in the customer's hands, is known as the "Landed Cost." This comprises the shipping charge, vat, and processing fees, among other things. These charges are put together and split to determine the final market price level.

Logistical Integration - The request was to link Odoo inventory management with Odoo ERP to handle shipment and other customer relationship management procedures. Furthermore, inside the Odoo logistics integration, a continuous data analysis system should be supported, which implies that data must be moved from Odoo to the logistical system, in general.

Abstract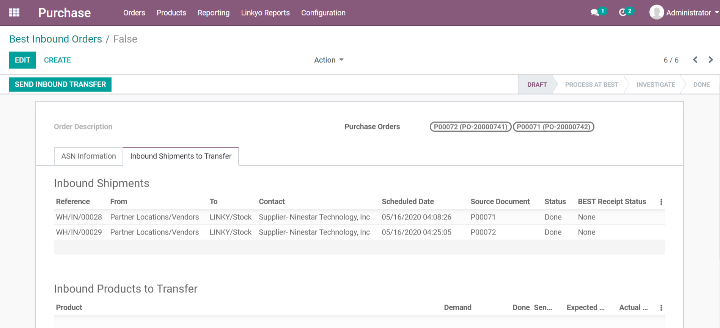 Brainvire's Odoo development team has provided Linkyo with customized reports. Very few of these reports were inherent to Odoo, and others had to be created from scratch to meet the client's specific business requirements.

These reports accurately illustrate the performance of top-selling products, stock levels, and the team at Linkyo can even check the status of the marketplace at any given moment. Orders can also be sorted by timeframe, or by most current transactions.
Brainvire-Linkyo Collaboration

With Odoo, Brainvire greatly improved Linkyo's inventory management and business processes. The team at Linkyo expects this to be the beginning of a long-term relationship with Brainvire, mainly beacuse they are beyond pleased with the myriad of useful Odoo benefits that they've experienced so far.

Utilizing the ultimate system to prove customer loyalty through analytics, Brainvire enabled Odoo to deal with the Customer Lifetime Value (CLV). They built the best sales features for Odoo, including: synchronizing Amazon orders to Odoo, an Odoo-Magento connector for product synchronization, and bulk product updates.

Brainvire also custom-built the report with functionality, such as Amazon Settlement Report, Stock Ageing Report, Inventory Value Report, Inventory Movement Summary, Stock Received and Invoice Report, and Replenishment Report. 
Not only that, they also completed their Amazon Marketplace integration, along with an amazing CRM custom dashboard to track all the progress.

Linkyo's functionalities and features (including sales, purchase, inventory, and shipping), were combined into Odoo to offer a simple, yet detailed insight to all business markets. And to think, none of that would've been possible, had it not been for the outstanding work done by the brilliant team at Brainvire. 
The purpose of this implementation was to greatly improve business processes, and Odoo exceeded every single expectation by leaps and bounds. Brainvire's Odoo ERP Consulting services are going to play a crucial role in helping this company continue their seamless transition to Odoo.

About LINKYO Corporation

Founded in 2002, Linkyo Corporation is a premium toner cartridge specialist based in the US, with headquarters located in Southern California. They deal with elevated toner and toner cartridge replacements, in addition to remanufactured cartridges. They have featured their products on several of the world's largest marketplaces.

Learn more at linkyo.com

About Brainvire Infotech Inc.

Brainvire Infotech is a prominent Odoo Gold Partner, with Odoo implementations done in a variety of sectors, such as: Automotive, Retail, Logistics, Diamond, Real Estate, and others. Thanks to a strong workforce of in-house experts, Brainvire's growth strategy has effectively advanced project deployment for over 20 years. Brainvire provides Odoo implementation services, such as: Comprehensive migration, Customization of Core Odoo Modules, Retail Omnichannel ERP solution, Vertical wise Solution, GAP analysis and consultation, 3rd app integration, Quality Assurance, Deployment & Rollout, and Training.

Learn more at brainvire.com/odoo-erp