Company Name:

AVATCO INC


Location:

US


Industry:

Retail




Company Size:

 501-1000


Apps:

Sales, Purchase, Accounting, Inventory, Fleet, Third-party Shipping courier (FedEx, Geo), Ring Central


Hosting:

AWS Cloud Hosting


Implementation Partner:

 Brainvire Infotech Inc.


Implementation Timeline:

 10 Months
Using a centralized Magento admin panel, Brainvire created (and continues to operate) three websites for American Tire Depot - two are B2C, and one is B2B - with Odoo ERP connected throughout. The Brainvire team quickly developed a successful method for selling a wide range of wheels and tires online. They were able to accomplish that goal with the help of the Adobe Commerce cloud, which played a pivotal role in the building of these prominent online storefronts.
American Tire wanted to improve their ERP system, so it could always adapt to meet their company's ever-changing needs. To handle their internal backend operations, they needed an ERP system closely connected with their Magento eCommerce website.

To connect with Odoo ERP backend, they needed to redesign their current Magento website with B2C and B2B functionality. As part of this digital transformation project, members of the Brainvire team worked with the client to automate their operations and improve business processes, mainly in regards to enhancing overall transparency and standardization.

Their websites exist only to facilitate the online distribution of automobile components, such as tires and wheels. In addition to purchasing these products online, customers may pick an installer to have them fitted on their vehicle. 
They also offer multiple payment methods, such as PayPal and Authorize.net, which are directly linked to their website, allowing customers to pay for their purchases in a number of different ways.

An omnichannel automotive experience, like the one Brainvire created for American Tire Depot, enables enterprises to break down the borders between channels and integrate with the digital world easier than ever before.
Automobile Industry + Odoo Implementation
With a proper Odoo implementation in place, American Tire Depot made it possible to shop by car, size, and brand on their websites. Now, customers may use the Make, Model, and/or Year to narrow their search in the 'Shop by Vehicle' section.
In the 'Shop by Size' section, they can use Tire Width, Tire Ratio, and Tire Rim to narrow their search. Selecting a brand on the website also allows customers to search for tires and wheels from a particular company or manufacturer.

Tire and wheel bundles are also searchable by particular choices (year, make, model, and style). To get the tire and wheel search results, Brainvire used the Ridestyler API. 
Zendesk live chat was also integrated with their website, so customers can quickly get assistance online, if needed. In addition, Brainvire used Klevu Search to help customers search for any goods using keywords.

For a B2B website, it required advanced features, like Proof of Delivery, Load Builder, Quote to Cart, Multiple Warehouse Setup, and other various algorithms. Mounted (and Unmounted) Choices, Trustpilot, and Ratings are all available in the 'Pay from My Account' portion of a prior transaction.

The Magento admin panel integrated with various marketplaces, including Walmart, Amazon, eBay, Sears, Newegg, Zebit, and Discount Bandit.

Now, let's take a closer look at how Odoo's many modules have contributed to the success of the company's brand.
Management Of Sales
With Odoo now as the backbone of their business model, a new sales order may be placed without any issues, thanks to excellent sales management. In the document master, any document (or list of documents) with their expiration dates may be entered.

The new Odoo-based system can quickly (and easily) handle the following:

•  Description of the product/item found in the Inventory section.

•  In the Purchase section, you will get a detailed vendor description.

•  Create a price list for the product depending on numerous factors, such as the product, the client, the customer group, or the quantity.

•  When a customer is given a price list, Odoo will retrieve the master price list every time the client places an order, and the price list can be modified during manual order processing, if necessary.

•  Odoo captures all of Magento's promotional activity, including discounts, coupons, and special offers.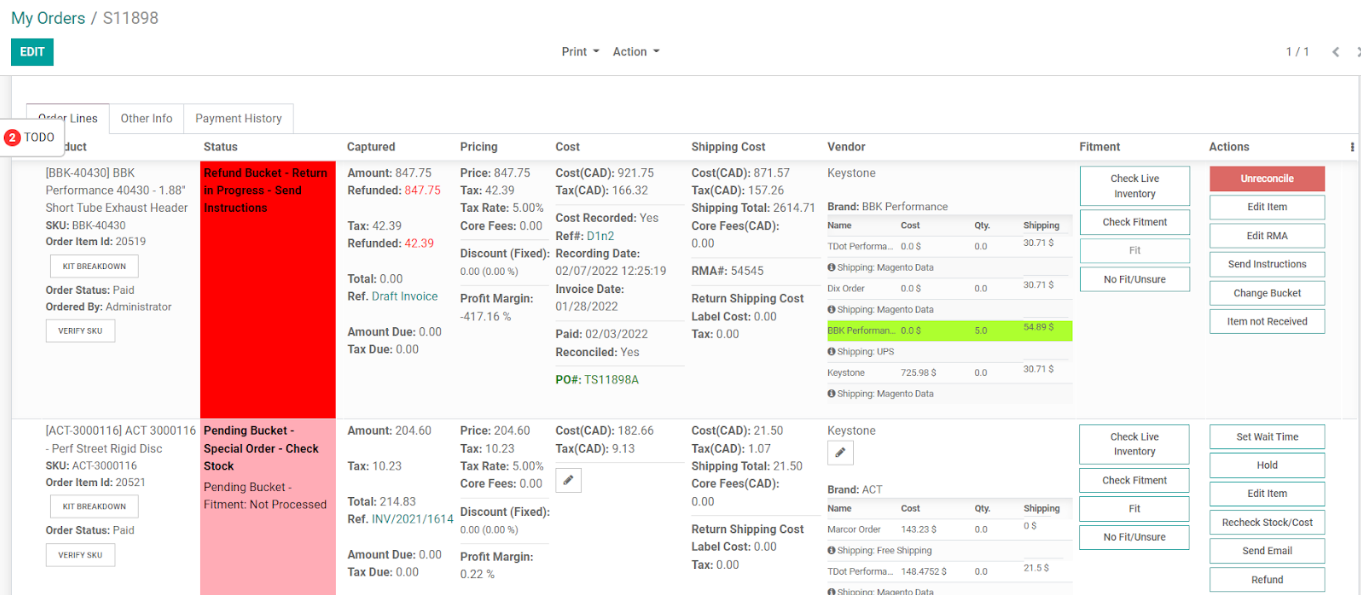 'Year, Make, Model' Search Improves Website Customization
When it comes to cars, the body, style, and trim level of automobiles of the same make and model may differ substantially. The car model alone simply isn't enough to garner an accurate search result.

That's why Odoo provides a custom search feature that allows you to narrow down your search for a new automobile in great detail.





For instance, if you want an Audi A3 2020, all that is required is some filtering on your part.

Using the customized option, customers may buy a product online, and choose the location of the professional who will conduct the installation. As a result, the product would not be delivered to the customer's home, but rather to the location of the installer - so as to create the most efficient process possible.
Management Of Purchases
Odoo helped American Tire create an efficient buy process - selecting debt on stock levels/dimensions, sales orders, and anticipated production orders - all of which were greatly improved through Odoo's impeccable purchasing management methods.

•  Vendor/Supplier — Manage supplier data using Vendor Manager. The system will keep track of the supplier's name, address, phone number, and other relevant information.

•  Each vendor will have a unique local item/product code, which will be mapped. Mapping can be done with vendors and their brands, to the ATV code, for each vendor item.

•  To fill the sales order line automatically, use the 'Vendor to Brand Mapping' feature.
The vendor pricing list is updated regularly. Odoo also provides you with the ability to upload a file to manage your price list.




The folks at American Tire Depot are also very pleased with Odoo's automated product inventory management. 
The automated packaging of items is based on the locations and the closest location.

For example, let's say, there are three products in one location, and one in a close location. Location B has three items, and Location A has one. In that case, we can shift from Location A to a neighboring site (if location A has some storage capacity).

Keeping Track Of Inventory
Products acquired from vendors must be distinguished from those purchased on a one-time basis. This is the responsibility of the product master. Whether these items are special purchases (or not), they should be able to share the same component number in the system.

•  Information about the product as a whole
•  Product Specifications and Pricing Information
•  Information on Buying and Configuration Options
•  Specifications for a product
•  The Price of the item

Custom fields, such as brand code, season, variant, and size range, are included in the product master. Cost fields, such as RRP, special price, cost price, and brand, are included, too. It will also have FET (Federal Excise Tax, which is the add-on tax imposed on certain products) in the product master, as well, in addition to other pertinent information.

A warehouse may be created by logging into the system. Configuration for a 360-degree view of the warehouse is also made possible through Odoo.

Odoo makes it easy to set up as many places as you need. Not only that, but the location name, parent location, location type, and removal approach are all recorded for each site.

Defining and managing a put-away rule is also possible, thanks to Odoo. Now, the American Tire team can design a put-away rule, depending on the products or categories of products they're storing and executing. Picking rules were a necessary addition, as well. With Odoo, they can quickly pick the location with the nearest and smallest number of items first.
Delivery and Route Management
One or more rules can be established for each route within Odoo. American Tire Depot employees can now configure operations for Warehouse Management based on Warehouse Locations, Rules for Stocking in the Warehouse, Product Routes, and Configuration. The action, source, and destination locations are recorded for each rule.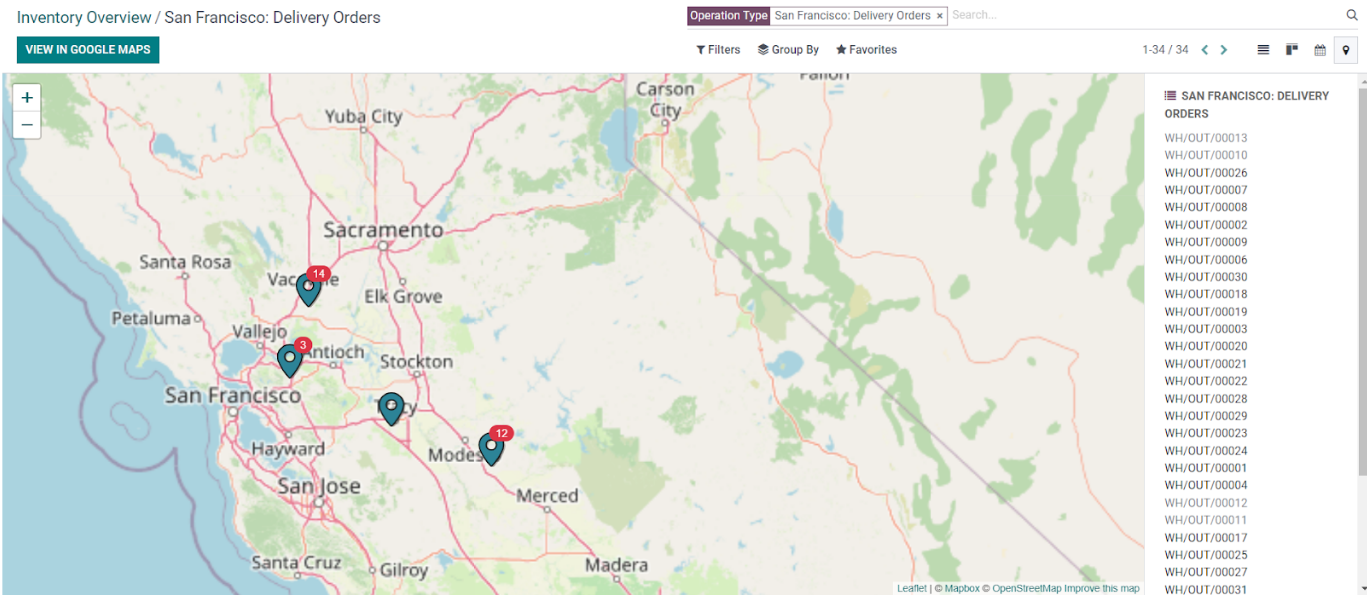 ATV Fleet schedules deliveries and assigns a driver (or fleet), depending on the job. The user picks, packages, and loads items into a vehicle, then generates a unique package number.

Drivers then deliver consumer orders, per the usual routine. Drivers collect the client's e-signature after they get their purchase. The driver can now receive cash-on-delivery, and input the amount into the system right away.

API will be utilized to receive an e-signature, if a third-party service provider (or vendor) supplies items.
Type of Transaction
Users have access to a list of transaction types to execute transactions (or movements) in the system. The timestamp is seen on just about every form of movement or marketing. It's now necessary to have the user account that made a change visible at all times.

The authorized user may make an inventory adjustment, if there is a discrepancy between the theoretical and counted items. Because of its direct effect on inventories, an inventory adjustment will be made based on the location, product, lot or serial number, and other relevant factors.

Stock transfer orders are used to move inventory from one place to another. Transfer orders may be sent from (or to) a specific place, and can be executed immediately or on a future date and time, specified by the user.
Management Of Stock Locations
It is essential to maintain a record of the sites that are now inhabited, in addition to those that are currently vacant.

This is extremely useful for the following reasons:

• The location's maximum available space will be shown
• Locating or tracking down a particular spot
• Need to categorize containers

It's now possible for users to build their location categorization type. For example, they can classify them in the following ways:

•  Slow moving/fast moving locations
•  Untouchable locations
•  Helps with the handling of "pull-and-put-away" strategies

The location master will provide a dropdown menu, from which the user can pick the categorization of the place.
The Financial Reporting Tool
Bank Accounts, Customer Invoices, Vendor Bills, and Payment Acquirers are some of the primary categories that can now be found on the Odoo-powered accounting dashboard for American Tire Depot.

Data about a company's overall income earned (via invoices), and the number of invoices that have not yet been confirmed (or paid), can be clearly seen on the dashboard's information screen.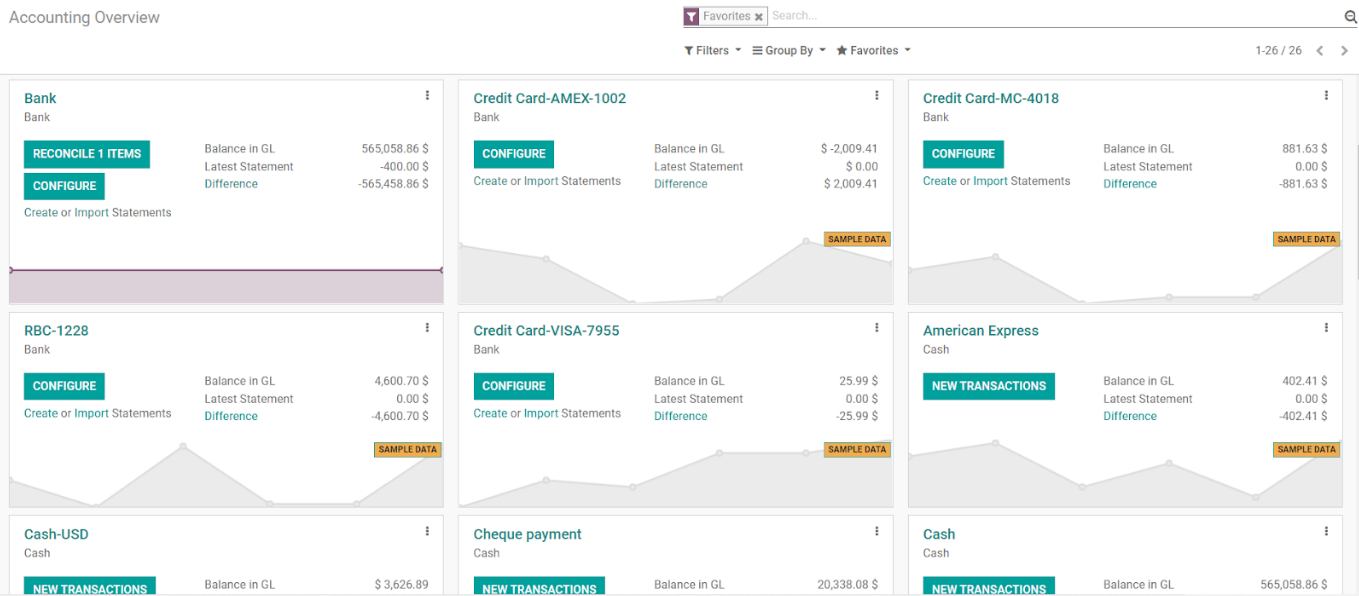 In-depth details, such as total balance in GL, latest statement balance, new statement link, reconciliation item count, and link, are included in accounting dashboards, as well as balances for accounts receivable and payable, sales gross price, inventory, and cash position.

Integration of Odoo and Adobe Commerce
By providing clients with a uniform shopping experience throughout the automotive sector, physical shops, and online, Brainvire developed an Odoo-Magento connection for American Tire Depot. 
Thus, omnichannel retail solutions (and solution providers) were subsequently needed by their organization.

Brainvire developed Magento commerce and Odoo ERP, since it's the most suitable solution for their unique company needs. In addition, Magento's connection with Odoo makes business activities throughout the organization run more smoothly and seamlessly than ever before.
---
About Brainvire Infotech, Inc.

Brainvire Infotech is a prominent Odoo Gold Partner, having executed Odoo implementations in jewelry, manufacturing, retail, transportation, automotive, and real estate.

Thanks to a strong workforce of in-house experts, Brainvire's growth strategy has effectively expedited project deployment for over two decades.

Brainvire provides Odoo implementation services, such as: Complete Migration, Customized Core Odoo Modules, Retail Omnichannel ERP Solutions, Industry-Specific Solutions, GAP Analysis & Consultation, 3rd App Integration, Quality Assurance, Deployment & Rollout, as well as Training.

For more information, visit brainvire.com.