Company: IBeton BVBA
Location: Belgium
Industry: Production and distribution of construction materials
Partner name: Accomodata
Odoo account manager: Amaury Lefevre
Main Apps implemented: CRM, Sales, Invoicing, Accounting, Inventory, Manufacturing, Purchase, Documents, IoT Box subscription
Company Size: 28
Number of Users: 10


About IBeton
IBeton is the company to visit for all concrete construction goals. Their story began in the 1950s and four generations later, IBeton has now been operating for more than 20 years in the industrial zone of Temse, Belgium. 
IBeton takes care of all concrete goals with carefully selected materials, personal dedication and love for concrete. From cisterns and septic tanks to slabs, piles, collection and delivery of screed and stabilization. IBeton always has a quick and personal answer for all concrete enquiries. The company constantly invests in their employees, machinery and framework to ensure they provide the best and most efficient service possible. 
Learn more about IBeton at https://ibeton.be/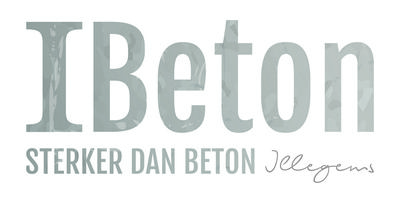 IBeton previously used an accounting and sales system that was no longer meeting the needs of a modern business. With their legacy system, internal operations were becoming heavy. Redundant business process and billing had become the norm. Operations such as digitally sending invoices wasn't possible. There was no multiple-document interface and obtaining information from Excel was out of the question. The combination of these factors prompted IBeton to look for a new software system. The company wanted a system where they could digitally send invoices, access information quickly and have all company information in one central place.
Following a demo and review of references, IBeton decided on Odoo as their software solution and Accomodata as their implementation partner. The concrete construction manufacturer took the necessary time to update the master data from their old system and planned out the implementation process in collaboration with Accomodata. The combination of strong preparation, in addition to clear communication provided a great start to the project.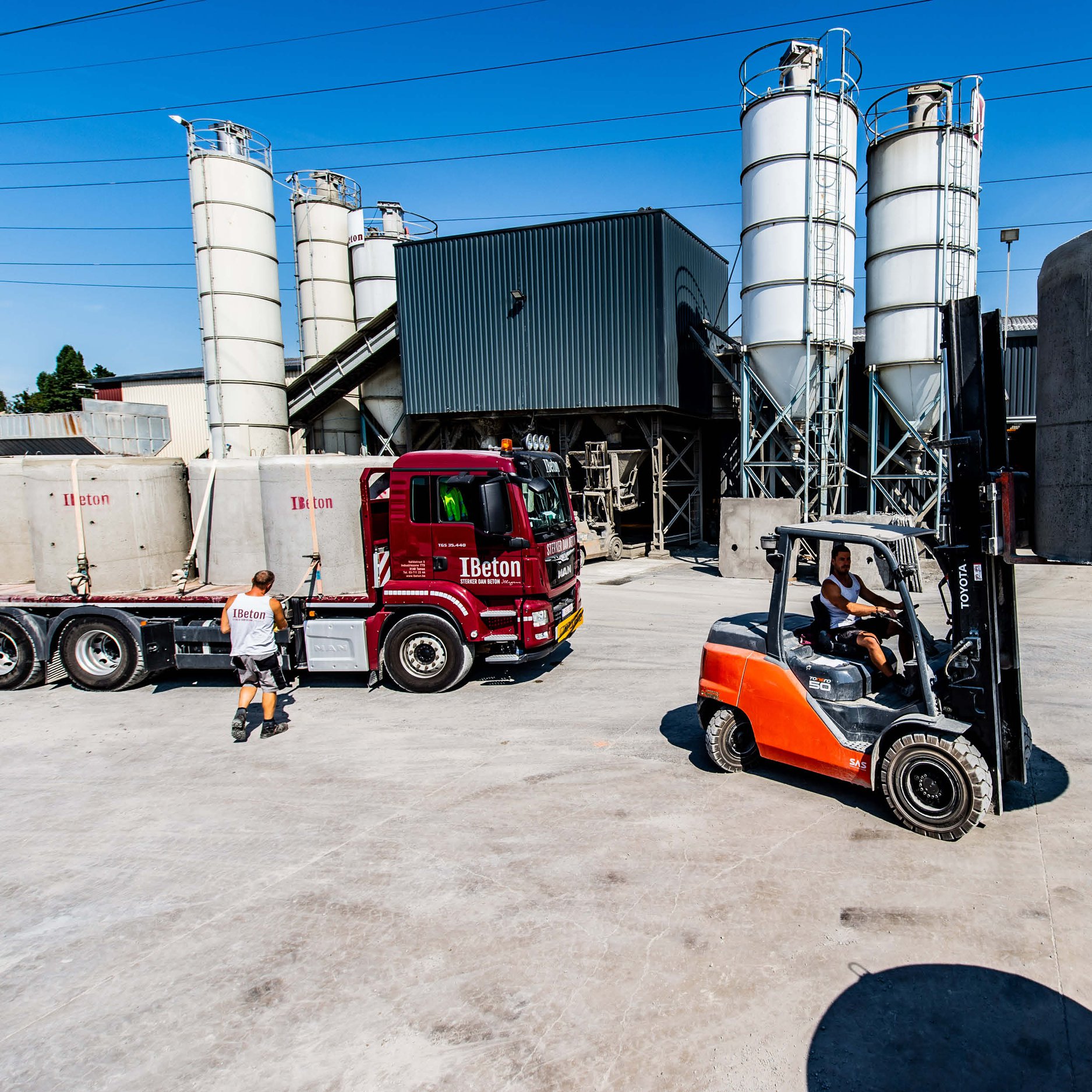 The implementation occurred in three phases. The first phase included the integration of Accounting, CRM and Sales. Bringing these three modules enabled IBeton to focus on the key work flows that would enable them to provide digital invoices to customers. In the second phase, the Inventory module went live followed by a fine tuning of the apps implemented in phase one. There was also the addition of an IoT box for the physical shop. The third phase of IBeton's implementation is to implement the entire manufacturing process into Odoo. They want to include production and finetune stock management in their Odoo platform to maintain an even better overview of the company. This is set to take place in the near future. 
IBeton's Odoo Enterprise solution is used in both the office and warehouse. The office is responsible for drawing up delivery notes, invoicing and communication with customers. The warehouse is responsible for the order processing and arrangement. Within just a few clicks, IBeton has an overview of all orders, sales and accountancy. The reporting functions provide great summaries and allows the concrete construction manufacturer to respond and make decisions faster. Today, the company is able to send documents electronically from Odoo and the system sends notifications ensuring all users are on top of tasks.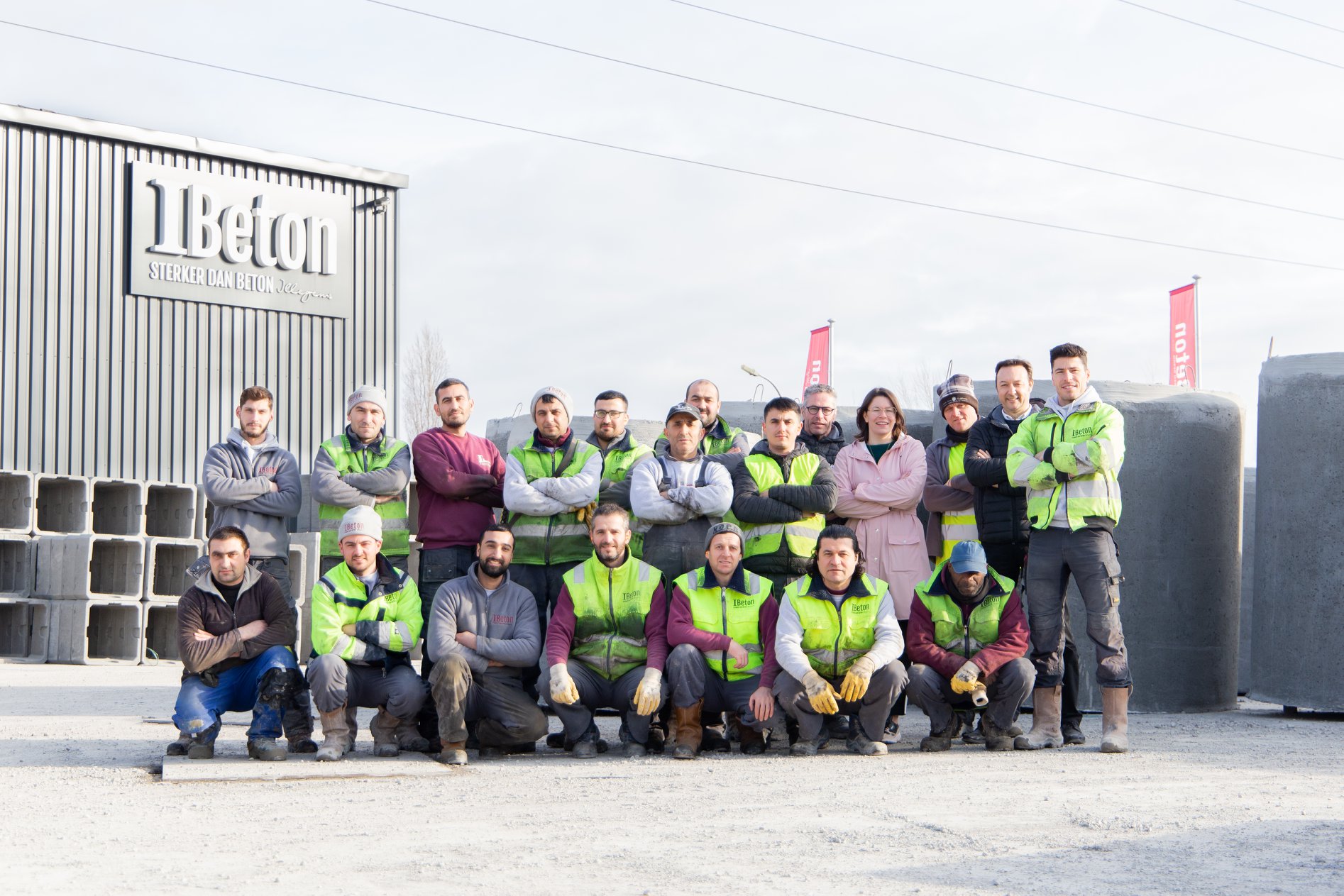 The transition from making the decision to use Odoo, to integrating their solution occurred quickly thanks to the clear communication and preparation conducted by IBeton and Accomodata. Almost immediately, the company's requirement to have a centralised digital invoicing process for customers was fulfilled.
Everyone, even those who are not so comfortable with computer systems, got on well with the Odoo solution thanks to its user friendly interface. The changeover of systems was not as difficult as they had initially anticipated and thanks to an internal training course, employees got to grips with the system fairly quickly. Within a matter of time, processes were shortened and employees were confident in using the system. It soon became clear that IBeton's new solution was going to enable a much more efficient way of working. A feature of Odoo that IBeton thoroughly enjoys is the possibility to broaden the scope and add in new features. IBeton is looking forward to completing the third phase of their implementation and enjoys knowing that their current solution is never set in stone and can always be adapted to growing business needs.