Redes Sociales
Planifica, supervisa y analiza tus cuentas en un solo lugar
Encuentre nuevos clientes y mantenga a los usuarios entretenidos. 
Estar presente en los medios sociales incrementa la presencia de tu marca, lo conecta con tus clientes, aumenta los contactos y los ingresos. También te ayuda a proporcionar apoyo al cliente y ayudar a difundir noticias y mensajes importantes de la empresa.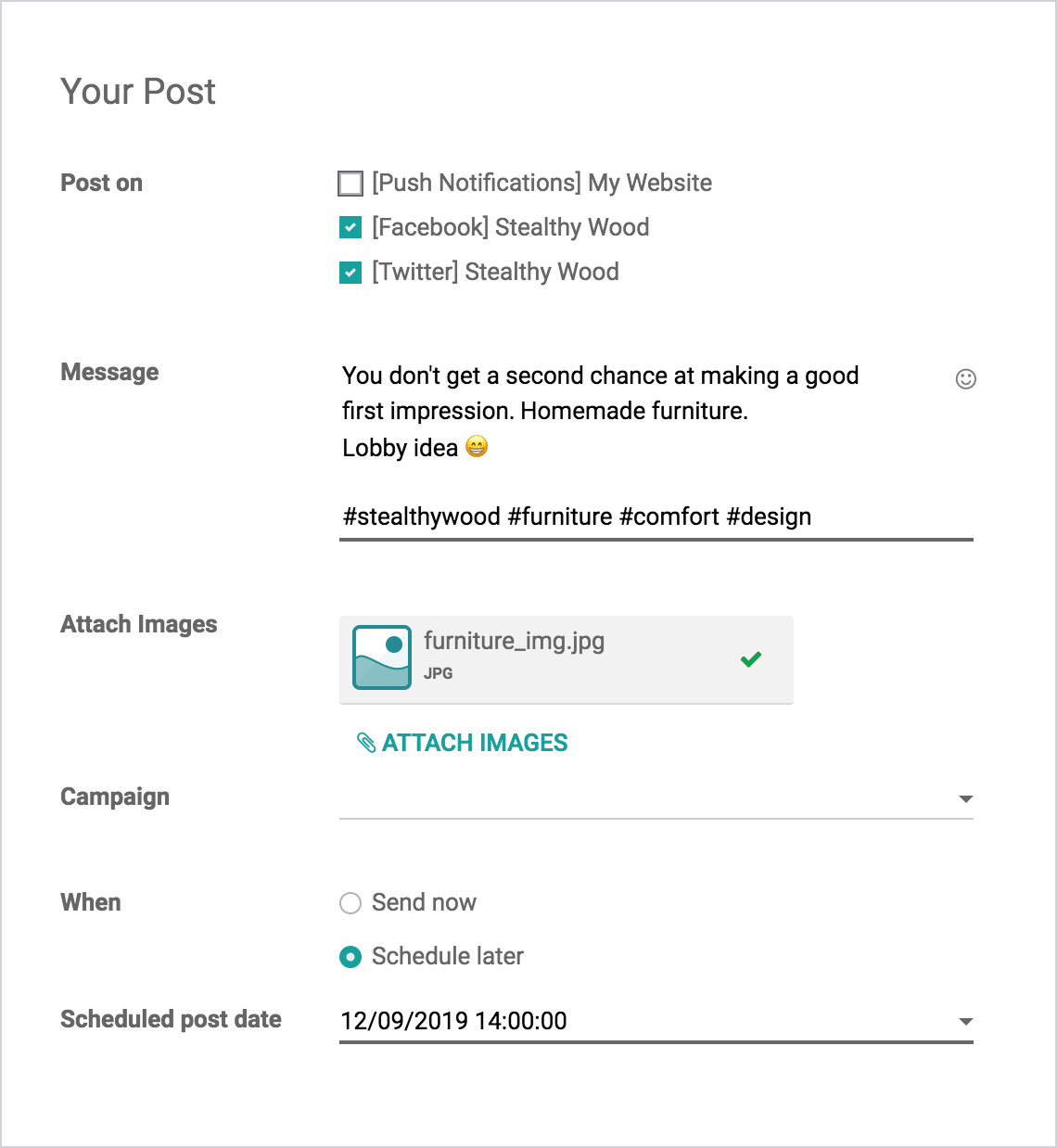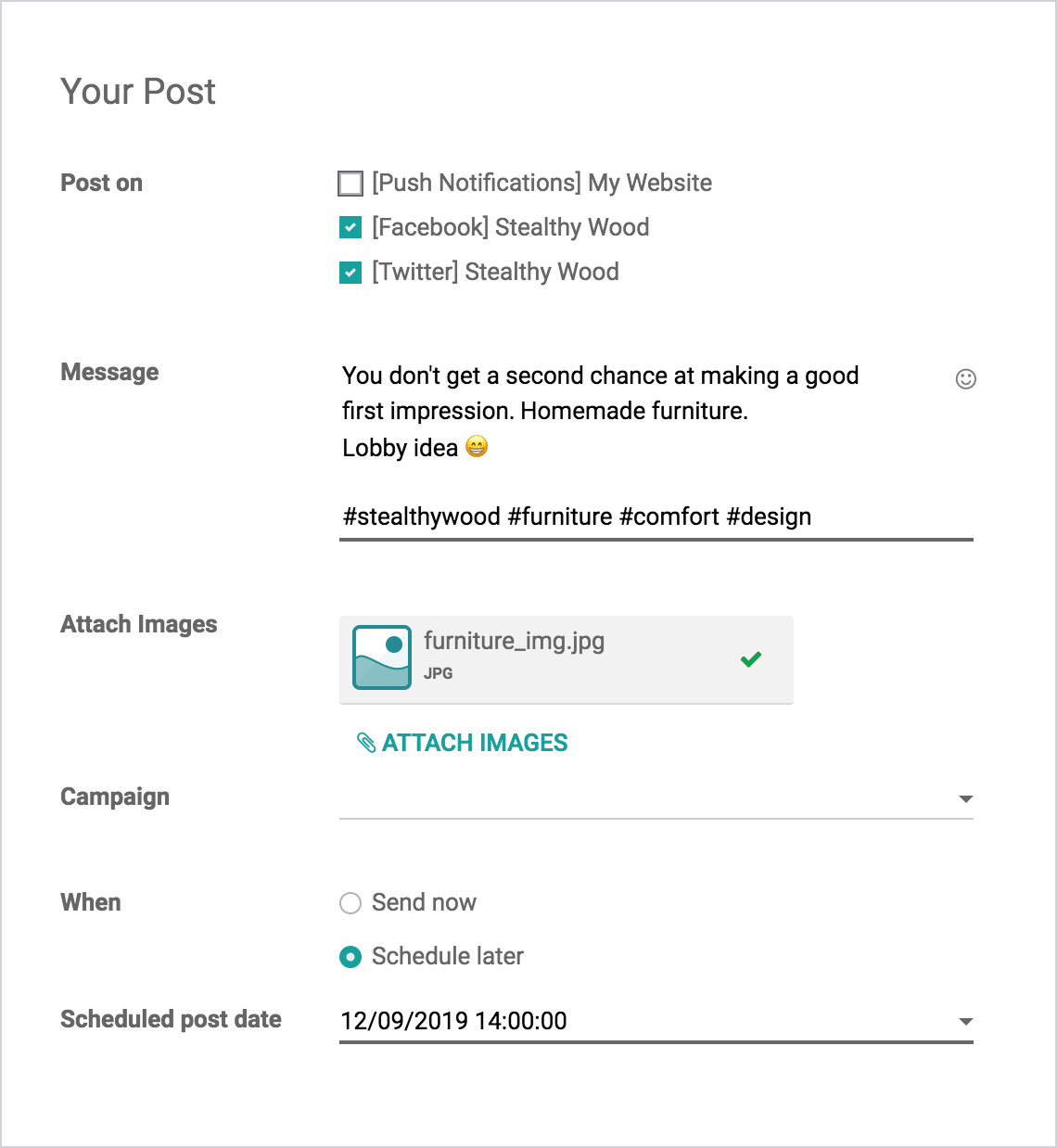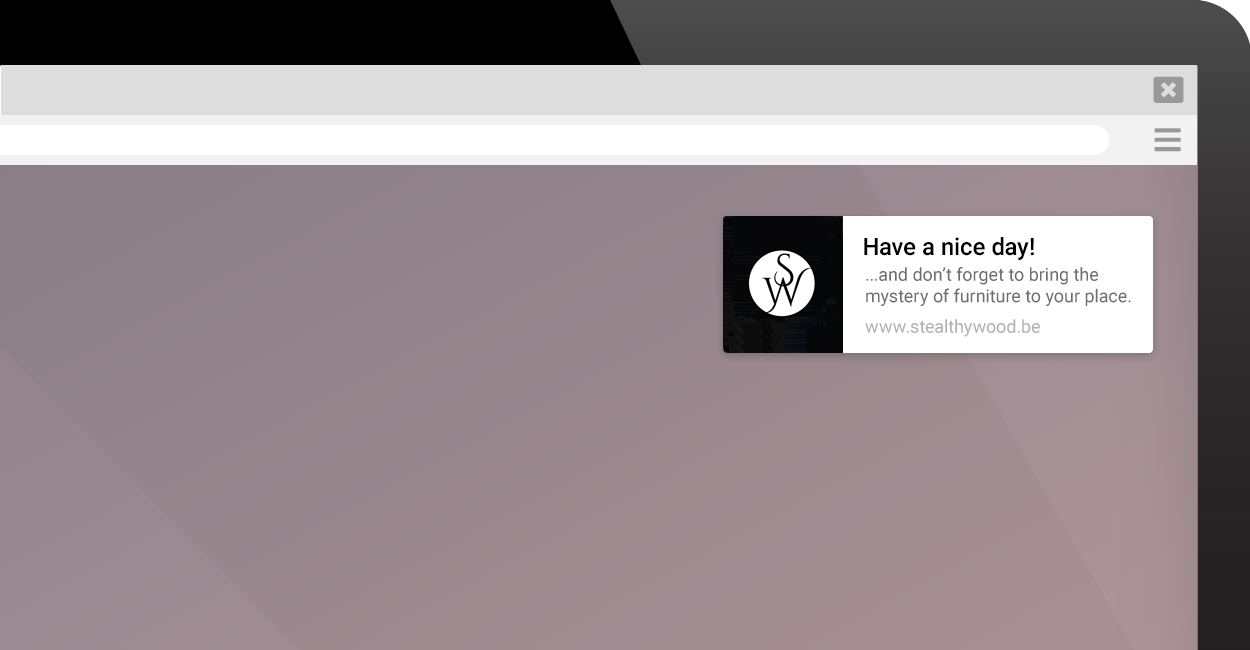 Notificaciones Automáticas
Llegue a su audiencia en cualquier lugar de la Web. 
Mensajes urgentes.
When push notifications arrive, the user's focus quickly shifts to it, immediately capturing attention. The short and straightforward messages allow users to read the messages from the corner of their eye, and click on it if interest is triggered.
Chat
Convierta a los visitantes en clientes potenciales y a los clientes en usuarios felices
Comience conversaciones a voluntad.
Studies prove that Live chats can increase conversion rates by 40%. Users respond well to live chats; it gives them a chance of real-time interaction. It allows you to proactively engage with visitors, which is a crucial part of a positive customer support experience.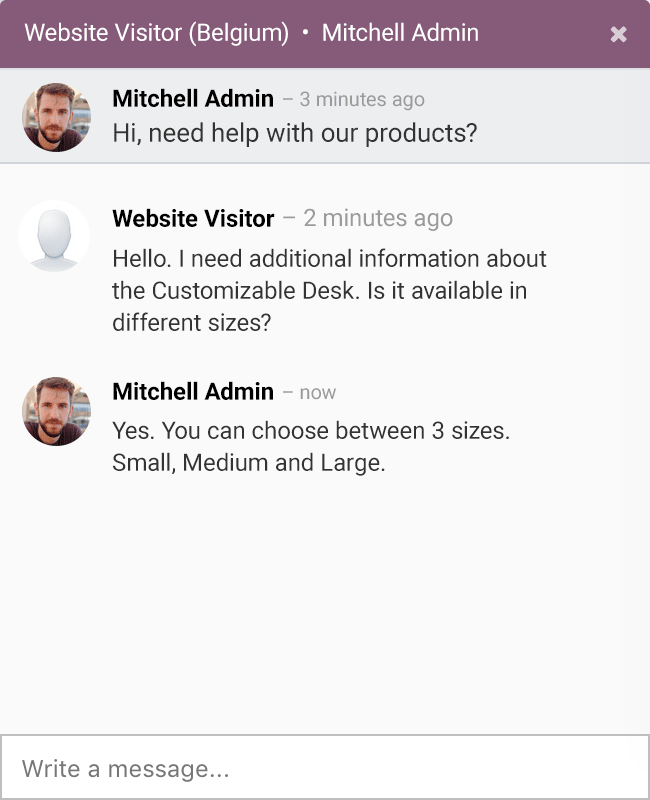 Odoo Social Marketing has enabled Energie+ to better communicate with existing and potential customers. Their challenge was to reach their audience on every platform while still having a clear overview of their content results. With Odoo, they are now able to easily plan and push social media content to LinkedIn, Facebook, and Twitter simultaneously while still keeping track of everything.
5
Millones de usuarios
hacen crecer sus negocios con Odoo
Libere su potencial de crecimiento
No se necesita tarjeta de crédito - Acceso instantáneo