A huge amount of money continues to be spent on ERP (Enterprise Resource Planning) implementation, but a recent study shows that around 54% of projects exceed their planned budget. As more and more companies look to ERP as a way of increasing their competitive edge by improving business productivity and business intelligence, working out how to avoid unforeseen costs and unnecessary overspending is crucial. The two main choices are:
Fixed fee

Based on time and materials
But before going into further details on what would be best for your project (and pocket), here's a checklist of what a standard implentation typically includes:
Requirements analysis

Installation

Configuraton

Integration

Data migration
Customization
Reporting
Testing
Training
Documentation
Project management
You will also have to bear in mind the typical ratios for estimating costs (software price: services) associated with ERP implementation - 1:1 for more simple projects, e.g. only dealing with core financial software, and 1:2 for more complex projects, e.g. including other functions such as distribution and supply chain.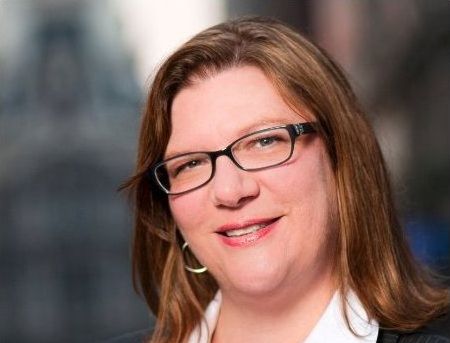 Who better to answer questions that can help you decide whether to go for fixed fee or time and materials than an ERP implementation expert? Angela Nadeau is CEO of CompuData who specialize in providing Enterprise Resource Planning (ERP), Customer Relationship Management (CRM), managed IT services and cloud hosting technologies.
Q: Is there really a single "best way" to pay for an ERP implementation?
Angela: Some companies prefer a pay as you go, and some prefer a more comprehensive fixed fee structure.  Both have advantages and disadvantages. Personally, most of the CEOs that I have encountered are looking not only for the best bang for the buck, but also to reduce the risks that their organizations face.  
When initiating a project as comprehensive as an ERP implementation, you want to mitigate as many risks as possible.  There are time and disruption issues, employee training and adoption, and of course the cost.  ERP implementations, depending on the scale and scope of an enterprise and its objectives, can cost anywhere from thousands of dollars – depending on the size of a business of course – to millions of dollars. Most CEOs want to mitigate the risk of cost and time overruns.  A fixed fee or a 'not to exceed' structure tends to be best.
Q: What are the advantages and disadvantages of fixed fee?
Angela: Essentially, with a fixed fee, risk of going over budget is shared – the ERP customer and ERP provider are sharing the risk as a team. While a fixed fee structure might be priced higher than a 'time and materials' structure, it is a surer bet for the customer – your ERP provider will end up absorbing costs if more time is required during an implementation. The goal is always to implement an ERP software solution as effectively and efficiently as possible, utilizing the least amount of time and materials so that all parties can celebrate a successful deployment. By sharing any implementation risks, the customers and provider are on the same page throughout the process. 
Q: What are the advantages and disadvantages of based on time and material?
Angela: The advantage of a time and materials arrangement is that is is generally priced lower than a fixed fee arrangement and you only pay for what you use.  The greatest disadvantage of a 'time and material' structured ERP implementation is that there is no incentive for the ERP provider to do things faster – to move the process forward in the least amount of time. In fact, for the unscrupulous provider, it behooves them to take as long as necessary – or longer – to complete a full ERP implementation. This can add to extra costs for the customer.    
Q: Can you tell us about any pitfalls you've seen a company experience when it comes to costing ERP implementation?
Angela: When it comes to ERP implementations, or any business technology implementation really, the worse pitfall any enterprise can experience is cutting corners. Cutting corners is probably the worst mistake a company can make with regards to an ERP implementation. Don't do it.  A client side project leader may make a bad judgment call during the implementation process. Most often those bad calls come out as 'We don't need that' or 'We can skip that' and ultimately what happens is those cost cutting – corner cutting – decisions end up creating more work and expense down the road. It almost always end up costing an enterprise more time and money to correct something or add something later in the process, as opposed to just fully embracing the ERP implementation journey by optimizing all proper and recommended steps. Cutting corners – in any industry – is always problematic. It is especially horrendous when it comes to any level of business technology implementation.
Q: Are there any tips or advice you can give companies to help keep the costs down when they are searching for ERP implementation services?
Angela: Planning. Planning. Planning. Did I say…planning? Planning is the best – most simplistic – tip I can give to any enterprise or business, of any size, scope or market, when it comes to ERP implementations. It is critical for a business to map its processes in great detail – even painstaking detail. Being as organized and militant as possible during the planning and strategy phase of an early ERP implementation will result in a successful implementation. Your ERP consultant should be involved in your planning and mapping processes – so that both of you can share goals and anticipate changes and requirements. Planning is the single, most effective way to keep costs down, scheduled adhered to and goals satisfied, for all involved. It is so much easier to map, plan, collaborate and communicate early on, than to try to go back after the fact and reorganize objectives or, far worse, correct issues that were unforeseen due to improper strategy. Planning. Planning. Planning - that is the path to ERP success.  
Do you have any experience or advice on ERP implementation you'd like to share? Please let us know in the comments!
Subscribe to our Business Hacks
Get great tips and advice directly in your inbox.