Country: Washington, United States
Industry: Communications Solutions
Apps Implemented: Sales, Invoicing, CRM, Project, Accounting, Email Marketing, Human Resources, Survey and more
Integrating Partner: Bista Solutions
See the original version here

Persephone.io (now Audian) is a voice and unified communications solution provider, with a unique suite of integrated services. For those in need of an advanced, dynamic, and instantly scalable phone system, they can provide a custom package made to specifically match each client's needs. Reliable telecommunications are vital to the operation of any business. With over eight years of experience in hosted telecom, their unique approach and exemplary service allows them to provide solutions that are simple and affordable.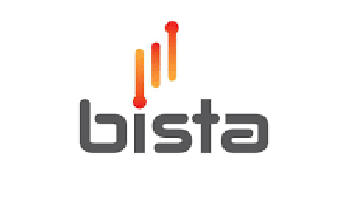 What Challenges was Persephone.io Facing?
As a company specializing in telecommunications, Persephone.io knew finding a good ERP system was going to be tough. Their larger competitors spent millions of dollars in development, testing, customizing bits and pieces of their systems, and keeping dedicated staff on hand for maintenance. Even with all of that work and effort, most of their systems still did not work well together, and this was a common problem with all large telecom companies. Persephone.io was facing the same challenges.


How Persephone.io Ovecame its Challenges
With Bista Solutions and Odoo, the company was able to limit the initial investment as it was undergoing implementation and sto lowly customize the system. They were using Odoo for everything from Sales, Invoicing, CRM, Project, Accounting, Email Marketing, Human Resources, Surveys and more. Odoo has done an amazing job of balancing the open source aspect with paid support so that the developer community is thriving and there are thousands of free "apps" and upgrades that can be installed alongside Odoo Enterprise.
What was the Impact of Implementing Odoo
Before implementing Odoo, Persephone.io had looked at almost every solution out there including; SalesForce, SAGE, ConnectWise, QuickBooks, Acumatica, Dynamics, and NetSuite. After over 3 months of demos, partial implementations, and willingness to spend the money, they realized that none of those systems allowed them to do everything they wanted to do, even with customization. They then found that with Odoo they would only pay a tiny fraction of the price for maintenance and upkeep. The upfront investment with Bista Solutions to implement Odoo and get the system they needed was a "no-brainer", especially considering the amount of money they could save.
 
About Bista Solutions - An Odoo Gold Partner
Bista Solutions Inc. is a world-class software development company providing ingenious custom software solutions to a wide range of enterprises. The company caters to businesses in emerged and emerging markets. Their expertise in customized ERP development and implementation, and customer-focused service, has helped numerous businesses by saving time, reducing costs/wastage, and ultimately increasing business efficiency.
Bista Solutions has a very strong reputation of large successful implementations of Odoo with 1000+ simultaneous users. With 100+ successful implementation experiences, their professionals bring unrivaled rich experience of open-source/ cloud solutions through strategy, implementation and consulting capabilities. Bista Solutions has been recognized as "Best Odoo Partner of the Year 2015 Americas". They've implemented Odoo for companies in the telecom, manufacturing, general trading, distribution, services, education, communication and e-commerce verticals and have helped their clients replace SAP, Filemaker, Sage, Expandable and other systems with Odoo. With a vision of helping their clients, they have a dedicated 24x7 support center.
Bista Solutions is a global company with its presence in Unites States, Canada, United Arab Emirates and India. They possess more than 200+ Odoo Developers at their Global Delivery Center based in India. They are currently rated as a Gold Partner in United States and United Arab Emirates and Silver Partner in Canada and India.

More info on: https://www.bistasolutions.com/