Ищете услуги?
Свяжитесь с партнером
ThinkOpen Solutions (Portugal)
ThinkOpen Solutions (Portugal)
Gold

Партнёр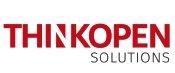 Miraflores Office Center,
Avenidas das Túlipas, nº6 13º A/B
1495-161 Algés
Португалия
sales@thinkopensolutions.pt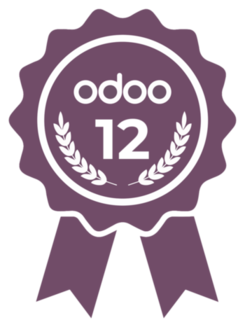 Parceira oficial Odoo desde 2011, a ThinkOpen Solutions implementa soluções Odoo ERP completas e 100% adaptadas à realidade nacional, nas áreas da Faturação, Contabilidade, Processamento Salarial, Imobilizado, entre outras. 
A ThinkOpen conta com uma equipa sénior e experiente, composta por consultores funcionais e técnicos, bem como especialistas por áreas de atividade (ex. Financeiro, Produção, Logística, Transportes, Design e Marketing). 
Sendo o Odoo a atividade core da empresa, a ThinkOpen tem um vasto know-how e experiência no desenho de soluções à medida de cada cliente, cobrindo não só as necessidades usuais e transversais das empresas, mas também as necessidades verticais e de cada sector de atividade. 
Por forma a melhor responder às necessidades dos nossos clientes e a implementar soluções com sucesso, usamos metodologias ágeis, apoiamos a gestão da mudança e acompanhamos os processos de entrada em produção. Após esta fase, o cliente conta com uma equipa de suporte inteiramente dedicada que está disponível para responder a qualquer questão. 
O nosso crescimento e sucesso é demonstrado com uma base sólida de mais de 200 clientes de inúmeros setores e em mais de 12 países, e tem como alicerces a qualidade da nossa equipa, o rigor e empenho que colocamos nos nossos processos de trabalho, e a atenção e entrega que dedicamos aos nossos clientes, sendo esses os nossos principais valores.
Encontre em nós um parceiro de futuro.
-
Official Odoo partner since 2011, ThinkOpen Solutions implements complete and 100% adapted to the national reality Odoo ERP solutions, in the areas of Billing, Accounting, Salary Processing, Fixed Assets, among others. 
ThinkOpen has a senior and experienced team, composed of functional and technical consultants, as well as specialists by areas of activity (eg Finance, Production, Logistics, Transport, Design and Marketing). 
Since Odoo is it's core activity, ThinkOpen has a vast know-how and experience in designing tailored solutions to each client, covering not only the usual and transversal needs, but also the vertical needs of each sector. 
In order to better respond to the needs of our customers and to implement solutions successfully, we use agile methodologies, support change management and monitor the go-live processes. After this phase, the customer has a fully dedicated support team that is available to answer any question. 
Our growth and success is demonstrated with a solid base of more than 200 customers from numerous sectors and in more than 12 countries, and is based on the quality of our team, the rigor and commitment that we put in our work processes, and the attention and delivery that we dedicate to our customers, which are our main values. 
Find in us a partner for the future.

Ссылки