Procurando por serviços?
Entre em contato com um parceiro
Bestbuy For information Systems
Bestbuy For information Systems
Ready

Parceiro

Nasr City, Cairo, Egypt
Cairo C
Egito
IT/Communication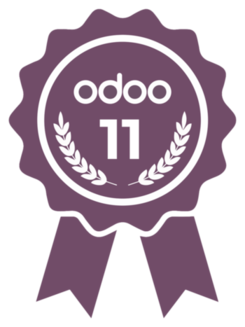 2B Systems is an enterprise solutions provider; it's a dynamic company supplying ERP for Trading, Retail and Manufacturing enterprises. By providing Acumatica and Odoo ERP solutions, 2B Systems has gained a valuable insight to customer's needs and requirements which is handled and fulfilled by a well-trained and enthusiastic Teamwork that has the ability to deliver world-class customer service.
Referências

Abd El Aziz El Sallab
El Sallab Company was established in 1912 and since that time, we have been working on creating a unique taste for Ceramic and sanitary ware distribution and trading in Egypt. The company now is recognized as the leading Ceramic and sanitary ware in Egypt and the MENA region. Our Showrooms have the widest ranges of ceramic and porcelain tiles. It provides the Egyptian market with a huge array of unique products from all over the world. Our warehouses are located on 5,000 m² and our products are displayed in spacious sections to provide our customers with the most comfortable customer experience.

Ceramica Platino Group for Ceramic and Porcelain Industry
Ceramica Platino Group Established in 2018 in order to develop this
industry in Egypt and the Middle East . we know that we are not the
oldest or only one in our field we simply aim to be the best.
We are using the latest technologies in producing high quality
products.
At Ceramica Platino Group we combine our numerous trendy fashionable
eccentric designs of our wall and floor ceramic tiles with the
highest quality possible through our state of the art factory and
onsite quality assurance strict system to ensure our products'
strength and aesthetic luster is retained constantly in each model
launched.

United Industry Daya Therm
United Industry - Daya Therm one of the leading companies in the field of pipes manufacturing. It is also one of the pioneers in its field. Daya Therm is keen on providing its customers with expertise, safety and best quality according to the highest standards in the market. That is why Daya Therm conforms Egyptian and international standards. Therefore Daya Therm was able to invade the markets with its products of pipes and fittings from (UPVC)& (PRR) materials like the African, Arabic and international markets.