Company: Simple Hardware
Location: Prague, Czech Republic
Industry: Internet-of-Things device manufacturing and distribution
Partner Name: Port Cities
Main Apps implemented: Manufacturing, Inventory, Sales, CRM, Invoicing, Project, Accounting
Company Size: 15+
Number of Odoo Users: 12
Hosting Type: On-premise

About Simple Hardware
Simple Hardware (SimpleHW) is an Internet-of-Things (IoT) startup company based in the Czech Republic. The company specializes in manufacturing and distributing affordable and reliable IoT devices to clients all around the world. 
SimpleHW products are multi-purpose and multi-sensor devices powered by Sigfox technology, designed to deliver great performance with a long-lasting battery life that could last up to 10 years.
SimpleHW's vision is to create IoT solutions for both internal uses among their B2B clients, who are software and hardware manufacturers, and external use among their end customers. They have sold more than 10,000 devices to over 200 clients all over the world. SimpleHW devices have been used in various fields including Tracking & Asset Management, Insurance & Security, e-Agriculture, Industry 4.0, Smart City, utility sectors, and logistics. Moreover, the devices can be white-labeled in retail solutions for end-users. 
Learn more about SimpleHW at https://simplehw.eu/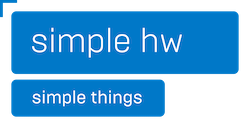 The missing element for success: an integrated business management system
Previously, Simple Hardware used individual software systems that were supposed to be interconnected. Some of these systems included Magento for their e-shop, Vtiger for CRM, UserEcho for customer support and Drift for online chat. They soon realized having multiple databases would hinder business growth in the long term, they transitioned to using only two platforms, Hubspot and Shopify to simplify data flows. 
However, as the number of orders increased, Simple HW's internal ordering and stock management system quickly reached its limits. It wasn't able to execute large volume orders within the time constraints. Pavel Sodomka, CEO of SimpleHW, decided that the company needed a single integrated system to store and manage all data in one place and streamline every step of the business process from CRM, Sales, Inventory to Customer Support. Their overarching aim was to improve their internal processes and provide better and faster customer service.
"You want to have a single view of your customer. You want to have a single view of your product. You want to define the product. Everything in one place. Therefore, we were looking for something that would combine CRM with warehouses, support, e-commerce into one system" said Pavel Sodomka, CEO of Simple HW's.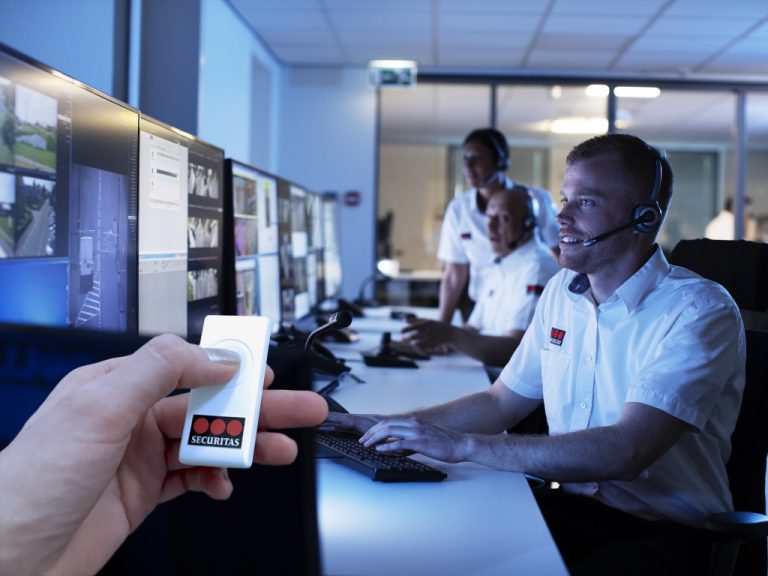 The company considered different types of ERP, including conventional ERPs such as SAP and NetSuite and the popular CRM tool Salesforce. Pavel decided that the ideal system would have to satisfy the unique needs of their IoT operations while containing features that are supported in the Czech language. 
Following extensive research, Pavel and his team decided on Odoo Enterprise because it could integrate all of the functions they required into a single system at a competitively low cost. They also selected
Port Cities
as their implementation partner. Despite not being physically present in the Czech Republic, Port Cities were able to virtually assist SimpleHW with their Odoo implementation while maintaining the highest quality of services. 
Odoo was able to meet SimpleHW's rigorous requirements for a customer-centric ERP system that is not only simple to implement but also easy to use. Moreover, since SimpleHW uses serial numbers to track their products, it was important that Odoo could support this feature, ensuring full traceability of the product sale cycle from vendors to customers. Pavel is confident that in the future when his IoT business introduces more products or hires more employees, Odoo will be able to scale up and sustain his company's growth model.
Simplified and Improved Business Process
Having heard of Odoo for a long time, Pavel wasn't sure it was the right match for his company. It wasn't until 2019, the newest version of Odoo at the time - v13, packed with constantly improved functionalities convinced Pavel that it had the potential to be the all-in-one ERP solution for SimpleHW.
In the first phase, SimpleHW transitioned to Odoo from legacy platforms, starting with e-Commerce and Website, followed by Helpdesk, Chat and Manufacturing. Over time, they completely migrated other core functions such as CRM and Inventory. 
The automation and digitization that occurred from the adoption of Odoo played a critical role in improving SimpleHW'sinternal processes. Their Odoo system enabled them to complete tasks faster and in a more reliable way. After a short period of time using their Odoo solution, SimpleHW found distinctive improvements in customer service performance whilst also being able to track products and allocate resources more efficiently. In addition, they could perform better forecasting for production and manufacturing using business intelligence features embedded in the ERP system. 
Switching to Odoo provided additional benefits to SimpleHW customers. They are now informed of stock availability in real-time and can keep track of all previous orders and invoices, among many other advantages. When Odoo V14 was released in October 2020, Pavel and his team wasted no time in migrating to the latest version and taking advantage of the new and improved features, such as enhanced UX and better reporting capabilities.